Happy Mother's Day!
Member
Join Date: Nov 2015
Posts: 630
Happy Mother's Day!
---
Happy Mother's Day to all of you!

Today I celebrate my still intact family. Not intact in the traditional sense, but a more common core, addition by subtraction methodology (family-abuser= still family, but with loads more happiness!)

My wonderful boys just made me my favorite eggs and we're about to head out to church dressed to the nines, only to come home and change back into regular clothes to get cracking on house chores. We're all in this together and work hard to keep this ship running- and it's running! Like it never did before, like I never thought it would.
I'm so grateful I took a chance on the unknown. There was a better life for me, I just couldn't see it. I refused to see it.

Thank you to all who encouraged me to protect my children. It is always the right choice.

Many blessings!
The Following 12 Users Say Thank You to Hechosedrugs For This Useful Post:

Ann

(05-12-2019),

AnvilheadII

(05-12-2019),

desertgirl

(05-12-2019),

FeelingGreat

(05-13-2019),

Gm0824

(05-13-2019),

HardLessons

(05-14-2019),

hopeful4

(05-14-2019),

Opivotal

(05-12-2019),

PuzzledHeart

(05-13-2019),

SmallButMighty

(05-12-2019),

trailmix

(05-12-2019),

Troubledone

(05-14-2019)
Happy Mother's Day back. This used to be a bittersweet day for me, I would remember my dear mother, one of the finest women I have ever known, and my lovely mother-in-law and miss them but feel gratitude for all the love they gave me. I'd mix that with sadness that my son was not here. One should never mix sadness with joy.
Today I celebrate for myself and with my husband. We remember our mamas and talk about them both and do something special to honour the day.
So, even if your Mother's Day isn't exactly what Hallmark writes cards about....enjoy the day, spoil yourself and feel the love from all of us here who share the day.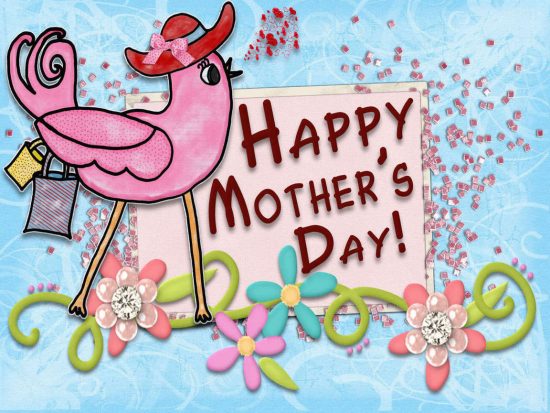 | | |
| --- | --- |
| The Following User Says Thank You to hopeful4 For This Useful Post: | |
Currently Active Users Viewing this Thread: 1
(0 members and 1 guests)

Posting Rules
You may not post new threads
You may not post replies
You may not post attachments
You may not edit your posts
---
HTML code is Off
---