Wife and mother of son of heroin addict
Member
Join Date: Dec 2016
Posts: 4
Wife and mother of son of heroin addict
---
Hey all,
Ill start off by saying that thie is the first time i have ever experienced anyone go through drug addiction in my entire life and it being the man i love makes it hurt so much.. My husband is only 20 years old im 18 and our son is 8 months. He's relapsed a few times.. Says he wants to change but i don't even know what to believe anymore.. I know he loves me and his son but i dont know what to do anymore from my part to support him.. I guess im rewlly here because im losing hope and im hoping that you guys can help me gain it back:,( please help!! </3
Hello, Margaret. Welcome to Sober Recovery. I am sorry for your pain and sadness just now. Addiction in a loved one is a hard, hard thing. There is a lot of support here, so I hope you will stay around, read other posts, and know that you are not alone. You probably know that your husband's addiction is not within your control. Do you have family support? Friends? I am sure that other posters will be around to welcome you. Please take care of yourself and your child. Peace.
Member
Join Date: Jul 2016
Posts: 40
Hi Margaret,

Welcome! You are not alone. Stay strong and ask if you have questions. Someone here always has answers, advice or similar stories.

Mine is similar, young and married to a heroin addict. I hope you have family or friends to support you, it is very important. Also, none of this is your fault! You didn't cause it, you can't stop stop it. You can choose to be there for him on his road through addiction or to recovery.

Stay strong for yourself and your baby!
Member
Join Date: Nov 2015
Posts: 618
Hi Margaret,

You CAN choose to stay with him and support him in his recovery, but you SHOULD start preparing for the worst. Start documenting everything. Pretend you are already in the midst of an ugly custody battle, because any day now something absolutely terrible could happen and you'll have to fight for your children's safety. And what you'll see around here is that no matter how many years of love and loyalty we give to our addicts, if we reach the point of "enough" and try to save our kids they will come out swinging and say terrible lies to try to paint us as the villains. I NEVER would have thought my ex would say the things he did about me. He even used my going to college against me, saying I did it because I "didn't care" about the kids and wanted to get away from them- that he was their full-time caregiver (more like he stuck them in front of the TV with a bag of chips while I was away for a few hours at a time). He even brought up my high school suicide attempt from 12+ years ago to make me seem mentally unstable. I had very little actual evidence of his drug use and insane behavior because I never thought I would need it. His drug problem was always just one ultimatum away from disappearing and then we would be a happy family again.

I should have full custody. My kids are not safe with him. I am still working on it, but I screwed up by trusting a drug addict.

Be careful.
| | |
| --- | --- |
| The Following 3 Users Say Thank You to Hechosedrugs For This Useful Post: | |
Member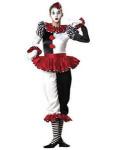 Join Date: Jul 2014
Location: milwaukee wi
Posts: 3,574
hi Margaret.. prayers and hopes of a better tomorrow... stay here hold us tight for its going to be hard and bumpy road you will travel.. this is a safe place for crying screaming and finding answers...
1. find some place to keep some money aside if you need it even on a Walmart card. in your name..
2. look up resources in your neighborhood or town
3. find out at a hospital if they have a community group or aid that can be your quick touch if needed
4. Stand Tall Hold the High Ground and don't let him bully you.. be strong Dear Heart .. be the Mom the Mom of your Past look in the Mirror and say not on my Watch.. and babe guard your child with the Lioness in you ...
prayers love and hope from a Mom in Milwaukee WI
| | |
| --- | --- |
| The Following 2 Users Say Thank You to ardy For This Useful Post: | |
Member
Join Date: Jul 2015
Location: Wilmington, DE
Posts: 393
Margaret,
Welcome to this Forum; we are glad that you found us and sorry that you needed to. Unfortunately, there is a wealth of first hand experience and wisdom here.
You may or may not agree with everything which people offer and that is OK, take what you want / need and leave the rest; but as a general rule everyone here has already "been there and done that" and what advice they offer is what worked for them, nothing more and nothing less.
You have already gotten some excellent advice from others but I will offer you just a couple of additional tidbits:
If you have not already, you will soon discover that you cannot trust what your addict says -- they can all talk a great show -- someone here calls this "quacking" and that is an excellent description. Pay attention to his actions not his words.
Regardless of what very convincing line of BS your husband attempts about his addiction..... You did not
C
ause it, you cannot
C
ontrol it and you cannot
C
ure it. (These are known as the three "C"s.)
Discreetly pack and maintain a "go bag" for you and your son. Just in case things turn nasty. Do a little research as to local women's shelters. Information is empowerment!
Find someone that you trust that you can confide in and vent with on a face-to-face basis. This could be an individual or a support group like Nar-Anon, Al-Anon or Celebrate Recovery -- most of these groups have meetings which are "kid friendly" so you could take your son with you without any problems ....and don't be surprised when the group adopts your son!
Keep coming back,
Jim
| | |
| --- | --- |
| The Following 2 Users Say Thank You to JimC60 For This Useful Post: | |
Member
Join Date: Dec 2016
Posts: 4
He came by today
---
Hey guys thanks so much for all the support words cant explain how wonderful it makes me feel. I hadn't seen my husbamd since last Wednesday something i was used to since he can go weeks without talking to me. He called around 5 and asked me if i was home and if our son was here and i said yes he then said he loved us and that he would talk to us later. Mind you he had been callinh all day i was just to scared to talk to him.. 30 minutes later theres a knock on my door and there he is. He wanted to surprise us. He told me how he loves me and how he will get right as long as i stick by his side and dont give him the negativity he said made him relapse. He is currently out visiting his mother and nothing was taken from me although i did feel a needle in his pocket.. What do i believe im so confused i just dont want to be disappointed and devasted again
| | |
| --- | --- |
| The Following User Says Thank You to margaret379 For This Useful Post: | |
Currently Active Users Viewing this Thread: 1
(0 members and 1 guests)

Posting Rules
You may not post new threads
You may not post replies
You may not post attachments
You may not edit your posts
---
HTML code is Off
---