he's baaaaaaaaaack
Member
Join Date: Apr 2015
Posts: 54
he's baaaaaaaaaack
---
So - the time has come.
My soon to be ex husband (1 MOREMONTH until the hearing, cannot come fast enough) has returned from across the country where he was in-patient for approx. 110 days. it was so freeing, so relieving to have him so far away from my daughter and i.
he made a little bit of contact while there - basically saying things like "if you've moved on, you will "unmove" on because we're married & I was sick & now i'm better." UGH.
My state has to be one of the WORST states to untie this damn knot. there's a 1 year mandatory seperation period before you can even file. it has been the most brutal wait, while he holds still technically "being married" over my head whenever its convienent for him. However, July 7th we will be in court for child support and custody at which time the divorce will be added to our case. I moved out 10 months ago. In that time, our lives were so incredibly disconnected - didn't speak at all for almost 6 months during which he managed to be invovled in a hit and run DUI among other felony charges - and it makes me cringe to still have this tie with him.
I allowed him on Fathers Day (yesterday) to talk to our daughter on the phone. During which he told her he cannot wait to see her and mommy.
I have no plans of this and actually have had him sign off on a "parenting agreement" that states he will only have supervised visitation by his parents. He calls and texts constantly asking to see me in person, which i always decline, but the asking makes me uncomfortable enough. The person who left for rehab almost 4 months ago was irrational, a loose cannon, and terrified me.
Being "clean" hasn't changed those feelings i get in my stomach when i see his number on my phone.
Just curious if any one else has dealt with this and how... we are so close to being officially done, I just want to lay low & have this last month go quickly & quietly...
| | |
| --- | --- |
| The Following 2 Users Say Thank You to anxiouswife2 For This Useful Post: | |
Member
Join Date: Apr 2015
Posts: 54
I forgot to add - he has reached out to my family members ( dad, mom & grandmother) stating he is doing the step in recovery in which he makes amends and needs to see them all or speak with them on the phone to apologize and "own up to" everything he's done.
I'm sure this is a real recovery step - however, it still makes me uncomfortable that he is just not detaching from myself and my family altogether.
I have never wanted to pack up and move so badly. I feel like this state just isn't big enough for the both of us anymore...
AW, it sounds like you probably have some PTSD going on. I'm so sorry, I have that my sister, who's an A and always been a NPD, TERRORIZE me with her emotional abuse from child through adulthood. I went NC finally within the past year (VERY low contact before that after my Mom died in 2010). Does your husband understand your plans? I take it you didn't live together prior to him going in the 4 month program? Where will he be coming "home" to?

I lost my edit... I said OMG... it's HIM. What an idiot. This is PURE manipulation on his part!
Part of the affliction of addiction is being a control freak. I split with a man who continued to call, show up, park across the street and use binoculars, basically stalking me for months. I didn't engage him at all and in fact had the police involved. He was obsessively possessive.

When we were still involved and I would take a day off, he would call fifty times a day (this, thank God, was before texting.) You've heard the term "obsession of the mind"? Well, it is a basic underlying theme in addiction.

Prayers for you and your child to get through this next month under protection, and with strength and courage.
Member
Join Date: Apr 2015
Posts: 54
Well, that's the thing. I haven't gone for a restraining order yet as there have been no threats to mine or my childs wellbeing, just the constant ringing and texting of the phone but he has stayed away which is more than i originally thought would happen.
Yes, PTSD is a great way to describe it i'm sure. i have a knee jerk reaction to absolutley panic when i know hes in the vicinity just because of all the crazy making he's caused before. I moved out about 6 months before the rehab program, and he went home to his parents. i sold our house while he was gone.
every single tie has been disolved except for his ridiculous notion that im still required to support him until the statehands me a divorce even though I have done everything to untangle us. It is for sure manipulation& i'm sad to say that it still works after all this time.
| | |
| --- | --- |
| The Following 2 Users Say Thank You to anxiouswife2 For This Useful Post: | |
I feel for you. Hang in there for this last month. My husband, from whom I haven't filed for divorce, always trots out "God meant for us to be together" crap whenever he is being particularly idiotic in his addictive behavior. I'm pretty sure that God isn't intending that I suffer for his addiction. With your husband I would think it's the same. Desperate manipulative quacking. Stay resolute. If you do feel that your safety is in jeopardy, follow through on a restraining order.

As for the "amends" he is attempting to make by calling all of your relatives. Making amends is a part of step recovery. However, I think in this situation it sounds like more manipulation. "See how well I'm doing? Isn't it great? And your daughter/granddaughter is dumping me just when I'm making this enormous change for the better." Addicts do stuff like that. They don't want people to see them for what they are.

I went to visit my grandfather yesterday. My husband stayed home with the kids. My grandfather asked how my husband was doing. He is pretty canny about that and is concerned. He said to tell husband hello. I relayed that to my husband who said "did you explain to him that I was tired from work and that's why I couldn't go? Did you tell him that I stayed home so that you could have a break from the kids?" No, he was still recuperating from going out and getting high and drunk on Friday. Had nothing to do with the unselfish and legitimate reasons. So you see, it's all hot air. I'm sure your family will take it as such.

Hugs.
| | |
| --- | --- |
| The Following 2 Users Say Thank You to Ruby2 For This Useful Post: | |
Member
Join Date: Apr 2015
Posts: 54
Ruby2, what you just said ----- "See how well I'm doing? Isn't it great? And your daughter/granddaughter is dumping me just when I'm making this enormous change for the better." ---is EXACTLY what this is. It is SO frustrating to me.

Also, your husband spinning the whole thing, that was/is my life. What was said was NEVER what it actually was. Is that called gaslighting? because it made me feel absolutely crazy that he was so concrete in the lies coming out of his mouth. he believe(d)(s) them so whole heartedly that it is very concerning.

thank you for your input. resolute, I am!
| | |
| --- | --- |
| The Following 3 Users Say Thank You to anxiouswife2 For This Useful Post: | |
Member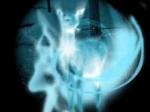 Join Date: Nov 2012
Posts: 1,618
Every state is different, but in mine the constant phone calls are considered harassment.

If you text him and say something like "I am not having this conversation right now. Stop calling. Stop texting." And he continues to blow up your phone afterwards, you can take the phone records to the courthouse and get an order to stop the incessant ringing.

Another option is to change your pho e number of course....

Hang in there.
Hugs
Member
Join Date: Jul 2014
Location: Alaska
Posts: 276
AMEN on all the gaslighting posts!!! Bahaha I should post this in "quackers", but...

My exAH's favorite is that, when he effs up AGAIN or I try to talk to him about what he's doing that's selfish, manipulative, etc...Or concrete things such as him being unemployed still (after over 6 months of his latest stint on unemployment) or not contributing around the house is this:

"Well, you knew that about me when you married me sooo..."

Soooo, what??! So that gives you carte blanche to be a manipulative, selfish douchecanoe??!

Totally gaslighting. And the best reason ever to keep on keeping on with the divorce. Because who wants to spend the rest of their life feeling completely insane?
My business law professor was just going on and on about how awful Alaska is because all you need to do is sign a piece of paper, mail it in, and a divorce is on its way. He said it's hard to get married in this state, but REALLY easy to get divorced. It's hard to stop the ball once it gets rolling. He didn't really like that, on a whim, one party could just end a marriage.

And then I come to SR and wonder why some states make it so hard!
Member
Join Date: Apr 2015
Posts: 54
unfortunately i reside in a state in which marriage is simple - a license.
there should be a lie detector, a pee test.. hhahaha.
HOWEVER, divorcing is a bunch of red tape & a loooong time of hurry up and wait. I just read it is all changing effective october 1, there will be NO wait time here. story of my life, i tell ya...
| | |
| --- | --- |
| The Following 2 Users Say Thank You to anxiouswife2 For This Useful Post: | |
Member
Join Date: Jul 2014
Location: Alaska
Posts: 276
I still have to wait a mandatory 20+ days for exAH to "return service" & write a response to the divorce petition I sent in...then wait for a trial date. Sooo, yay. Hurry up & wait. Your state sounds awful & draconian, Anxious...I'm so sorry...
| | |
| --- | --- |
| The Following 2 Users Say Thank You to mnh1982 For This Useful Post: | |
Currently Active Users Viewing this Thread: 1
(0 members and 1 guests)

Posting Rules
You may not post new threads
You may not post replies
You may not post attachments
You may not edit your posts
---
HTML code is Off
---