New here and unsure of what to do
Member
Join Date: Mar 2015
Location: Delray Beach, Florida
Posts: 215
New here and unsure of what to do
---
n: Delray Beach, Florida

Posts: 2

New here and unsure of what to do

I am a mother of 3 boys. I married my husband 10 years ago. He was clean for 10 years when I met him. He told me 4 days ago that he started using after 20 years of sobriety. I've never known him not to be sober. I never knew him during his dark times. I started noticing he was making excuses to leave the house. He was nodding out at the dinner table. He would spend a lot of time in the bathroom. He was acting very mellow and always tired. I confronted him a few times and he said he was taking an extra klonipin every night to deal with the stress of work and to try and sleep. I bought his lie. He came to me one night saying he was going through withdraws from the extra klonipin. He said he needed to see a specialist that will help him detox from the klonipin. I asked him if there was something else going on. That's when he told me he'd been using heroin. I asked him how long and he said a few weeks. After asking many more questions I found out he spent about 2,000 on heroin plus another 300. From my wallet. Looking back everything makes sense. I'm so hurt by the lies he told. I recently suffered a second trimester miscarriage and am heart broken we lost our baby girl. He actually made up a lie about having a gift made in honor of the baby. He used our baby as an excuse to go out and get high. I asked him where the gift was and he said there was never a gift. He lied to go buy more drugs. I'm heart broken, angry, confused. I told him he has to start going to meetings. Says he is going tomorrow. I also told him he needs to tell his best friend of his relapse. He said he told him tonight. He has always been very ashamed of being an addict. He doesn't tell anyone he is an addict because he is embarrassed. What can I expect from here? What can I do now?*
He was driving our young children while he was using. I can't overcome the anger I feel.
Now says he is going to a suboxene doctor to help with withdrawal. What should I be doing?

***
Member
Join Date: Nov 2014
Posts: 42
You might want to read "Getting them Sober." My husband did not share with me he was an addict as a teen and we had a terrific marriage for 8 years -- then one night he came home drunk 23 years ago -- I was pregnant with twins. I buried him last year -- he died from his drinking and drugs. Pay attention to his actions NOT his words. My AH lied to me all of the time and blamed me for his disease. I am still trying to figure out what happened all of these years later. My children and I were thrown under a bus we did not see coming. Please take care of yourself and your children.
Member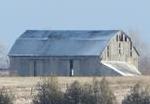 Join Date: Jul 2010
Posts: 13,136
Dear Mamaof3boyz,
First of all, I am so sorry about your miscarriage of your baby daughter. I am so sorry that you have this put upon your plate, especially at a time like this. I hope you have some support from family or friends right now, for this terrible loss.

Actions speak volumes. He needs to make all the right choices, as to getting clean and getting treatment. They lie to cover and minimize , so don't be surprised if it has been happening longer than he says.
You will hear that you did not cause it, cannot control it, and cannot cure it. the three C's. It is his alone to fix. Your part in this is to take care of yourself and your children. Him driving the children while using shows that you cannot trust him.. cannot trust an addict to make safe choices.
Others who have been in your shoes (and they are many) will be along to listen and share their stories, and of what worked for them, and what to expect.
Until then, please keep you and the boys safe. Protect your finances, and personal treasures... you cannot imagine how a desperate addict can steal /sell precious things belonging to those they love.
Read the stickies at the top of this page, to get more understanding, and to be as prepared as you can. If you can find a face to face meeting, for families of addicts, it would probably help you a lot. I am sure you could use some good strong support right now.
keep posting. SR is a great place to find help.

chicory
| | |
| --- | --- |
| The Following 3 Users Say Thank You to chicory For This Useful Post: | |
Engineer, Guitarist, Golfer

Join Date: Jan 2012
Location: Where the mighty arms of Atlas hold the heavens from the Earth
Posts: 3,381
mama...

Welcome to the Board. I am so, so sorry about your miscarriage, and even sorrier it came at a time when your husband's gone off the rails.

Where this is a Sunday, FFSA will be fairly light today, but other members will be by to greet you and offer you feedback and support. Until they do, I have a few thoughts of my own I'd like to share.

When someone with 20 years of recovery gives themselves permission to pick up again, this is exactly what happens. The lying, the decoupling from their spouse, the disappearance of money to fuel the habit, etc.. None of this is atypical.

So what to do? Since you've never seen him in action during his "dark times" until now, you must be aware that you cannot believe anything that comes out of his mouth. You know this to be true, because you've caught him in a bunch of lies already. And where you have young 3 sons, someone -- meaning you -- has to make decisions that are in their best interests. They sadly need protection from their father.

Until your husband decides enough is enough, seeks treatment, and follows that treatment up with a definitive course of action in order to stay clean, he will continue to do what he's doing. Believe what your eyes and gut are telling you, not his words. Only his actions matter.

Again, I'm sorry about your miscarriage, but I'm relieved you've found us and took the time to post. Keep us posted, and again, Welcome to the Board.
| | |
| --- | --- |
| The Following 2 Users Say Thank You to hopeful4 For This Useful Post: | |
Member
Join Date: Jul 2014
Location: Alaska
Posts: 276
My husband supposedly had had almost 2 years of being clean when we met, and yet there was always something shady going on under the surface. Money has always just...disappeared & been used for "gifts" or other things that never reappear. He's always SEEMED to be doing great, but then I catch him lying about something else behind my back. I feel I've tried everything, including supporting him through all the lies & inconsistencies to see if he can turn himself around.
I no longer believe that he can. And I'm starting to question whether there's ever been a time that he was 100% clean. Ever.
I second everyone else. Trust your gut & don't take anything on face value. And..figure out where the line is between what you'll help him work through & what you jsut won't put up with anymore. It's hard especially when that line is crossed, but, it's necessary.
Member
Join Date: Mar 2015
Location: Delray Beach, Florida
Posts: 215
Thank you all so much for your care and concerns. I'm feeling better since our loss, but very depressed about having to deal with my husband. He is taking suboxone under a doctors care. He got fired from his job, which is about the 8th job hebhas lost in 6 years....and now we don't have health insurance. He has drained his bank account...thank goodness we don't have joint accounts. He has no money and no job. Ugh! The suboxone is suppose to be tapered over a 8 to 12 week period and it's very expensive. I just can't believe the mess he has made of things. I wanted to try for another baby but obviously that is on hold for a long long time if ever we try again. We were also suppose to be moving into a bigger home as well, so of course all MY dreams are on hold. I can't help but have so much resentment towards him. I can't help but place distance between us and in don't know how to deal with my feelings.
| | |
| --- | --- |
| The Following User Says Thank You to mamaof3boyz For This Useful Post: | |
| | |
| --- | --- |
| The Following User Says Thank You to ladybug152 For This Useful Post: | |
| | |
| --- | --- |
| The Following User Says Thank You to Vale For This Useful Post: | |
Currently Active Users Viewing this Thread: 1
(0 members and 1 guests)

Posting Rules
You may not post new threads
You may not post replies
You may not post attachments
You may not edit your posts
---
HTML code is Off
---