stopping by....
Member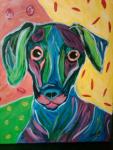 Join Date: May 2005
Posts: 1,688
stopping by....
---
Just wanted to say hello after a long time away. My 10 year anniversary date at SR is coming up....hard to believe it's been that long and how much my life has changed.

So many new faces but as I scrolled through the posts it was almost eerie to see how similar all the titles were to the ones I so well remember when I was a frequent poster.

I no longer have any contact with my ex-husband....it's been 4 years since I left him. He survived and has apparently thrived (in typical active addict fashion he has a new girlfriend of course) which is interesting because I so struggled with the spiral downward that I was sure he was going to go on when our relationship ended. Not so much it appears....at least from the outside.

I'm afraid the experience with him has soured me on romantic relationships. But - I also believe that everything is as it should be and HP will lead me to where I need to be....and has led me so far!

I completed a doctorate last year and it felt good to cross that off my bucket list. My boys are off at college now and living together - both are doing well. It's been a long road of amend-making with them....they despised the man I married and I've really focused on being present with them. I was sooooooo side-tracked by "the bad man" that I know that I was not the mother that I wanted to be. We all seem to be on a good track now though. I have 2 doggies to keep me company and I get lots of snuggles from them. I'm still working as a physical therapist but am also writing resumes part time. Who knew?!? I talk to people all over the country, get to work from my home, and am very happy to have some additional income.

I have met a "companion" that is a wonderful friend (no romance at all) and have been learning what it is like to be treated like a queen and respected. He is so great to be around and is likely about all that I could handle anyway! LOL.

So.....to all the oldie goldies (Ann, Greet, KindEyes, Loves..., Funkster, and so many more!) I think about you with great love and appreciation. For all the new members....I feel you, I feel your pain, I feel your hope. I am one of those that I believe turned out to be my own success story. The relationship I had with an addict did not survive but through the grace of God (and SR) I survived and have been able to create a serene, calm, and happy life without turmoil, angst, pain, and abuse. As they say - it takes what it takes. I was a hard study and definitely hit my own bottom with that relationship. There is life on the other side and I hope that that helps someone to hear that that is struggling.

Blessings to all.....
The Following 13 Users Say Thank You to lightseeker For This Useful Post:

Ann

(03-17-2015),

auroraxborealis

(03-15-2015),

beYOUtiful

(03-16-2015),

Chino

(03-15-2015),

greeteachday

(03-16-2015),

hopeful4

(03-16-2015),

ladyscribbler

(03-15-2015),

Lost2000

(03-16-2015),

Lovenjoy

(03-16-2015),

SabrinaQ

(03-18-2015),

story74

(03-17-2015),

Vale

(03-17-2015),

WanderingGypsy

(03-15-2015)
I'm so, so glad that you are doing well and the "boys" are too. I can't believe they are in college! Congratulations on the doctorate - what an amazing accomplishment!
My oldest daughter is married now to a really terrific guy, has a great job and is working towards all the "normal" things people want in life. I feel very blessed as well. I think of you often - Thank you for stopping by!

| | |
| --- | --- |
| The Following 3 Users Say Thank You to greeteachday For This Useful Post: | |
Lightseeker, it is always wonderful to see an old friend and I am so happy that your life is happy today. Congratulations on the doctorate, that is a huge accomplishment!!
How could your boys be in college? It was only yesterday that they were young fellas...time flies far too quickly.
We can never go back and change our pasts, but we can learn from them and take those lessons with us as we find a happier, healthy life in days to come.
Hug to you...and to your boys.

Currently Active Users Viewing this Thread: 1
(0 members and 1 guests)

Posting Rules
You may not post new threads
You may not post replies
You may not post attachments
You may not edit your posts
---
HTML code is Off
---