Shouldn't One Be Able To Pay Attention To Details?
Member
Join Date: May 2010
Posts: 1,151
Shouldn't One Be Able To Pay Attention To Details?
---
Shouldn't one be able to pay attention to details without being a obsessive compulsive or it being their job? Aren't there certain things in life no matter who you are or what you do details are simply part of life? I'm not talking about alphabetizing books or going to defcon one because there is a spec of dust.

I notice many an alkie/addict have no time or patience for details including basic cleaning, balance a check book or reading business literature like an owners manual to a car which are actually written quite clearly in many cases. Is it simply no time for those pesky things called details. I've seen people get upset because you even know certain things or simply follow the rules & policy in the workplace-ah nobody does that.

How much attention to detail should a "normal" or average person be able to focus on?
Member
Join Date: Feb 2015
Posts: 21
Hi thequest. Thanks for posting. In my opinion, it really just varies from person to person. I've dated non-addicts who just don't care about details or manuals, etc. It was just their personality. I found it frustrating, because I am the extreme opposite, bordering on neurotic.

I think the key is having a "baseline" of the person. For example, my current boyfriend is an opiate addict in the beginning of recovery. When I first met him, I was smitten by his equal attention to detail. He has a military background and it showed. At some point in our relationship, I noticed he was less patient and more flakey -- overlooking things that normally would have never slipped past him. He was the polar opposite of the person I once knew and I was mystified. I eventually found out that he was abusing opiates and it all made sense. But it only made sense because I was able to compare it to his sober self. Right now, he is in early recovery and on suboxone and so that detail-oriented part of him hasn't fully returned. There is no doubt that drugs and alcohol have real effects on cognitive functions, etc., so naturally, I think with some people and certain drugs, the result will be a lack of patience and attention to detail, etc. Then there are those I know who take something like Adderall to get hyperfocused and obsessive... I just think it varies and depends. In any case, it's all frustrating!
Member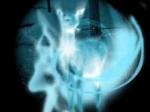 Join Date: Nov 2012
Posts: 1,618
I agree that this is a personality quirk more than a side effect of addiction.

I'm natrally a slob. I have to work really hard to keep everythig organized and I'm constantly fighting clutter. I'm 13 months clean and sober. Using made me even worse.

My AH has always been a complete neat freak. He pays attention to every last detail of everything from books to cleanliness. He is the same way sober or using. This trait makes him an excellent liar, and Even better at hiding his stash. He rarely gets caught for mixing up details, and often times closes all of the loopholes. He would leave his things in a specific position to check if I had been snooping. One time, I even put his phone back exactly right and he still caught me. He had wiped all the fingerprints off the screen before he set it down. His DOC is heroin, so in his case at least, his desire to protect his addiction was stronger than the dopey brain fog that opiates cause.
Currently Active Users Viewing this Thread: 1
(0 members and 1 guests)

Posting Rules
You may not post new threads
You may not post replies
You may not post attachments
You may not edit your posts
---
HTML code is Off
---