In Between
In Between
---

In Between

Sometimes, to get from where we are to where we are going, we have to be willing to be in between.

One of the hardest parts of recovery is the concept of letting go of what is old and familiar, but what we don't want, and being willing to stand with our hands empty while we wait for God to fill them.

This may apply to feelings. We may have been full of hurt and anger. In some ways, these feelings may have become comfortably familiar. When we finally face and relinquish our grief, we may feel empty for a time. We are in between pain and the joy of serenity and acceptance.

Being in between can apply to relationships. To prepare ourselves for the new, we need to first let go of the old. This can be frightening. We may feel empty and lost for a time. We may feel all alone, wondering what is wrong with us for letting go of the proverbial bird in hand, when there is nothing in the bush.

Being in between can apply to many areas of life and recovery. We can be in between jobs, careers, homes, or goals. We can be in between behaviors as we let go of the old and are not certain what we will replace it with. This can apply to behaviors that have protected and served us well all of our life, such as caretaking and controlling.

We may have many feelings going on when we're in between: spurts of grief about what we have let go of or lost, and feelings of anxiety, fear, and apprehension about what's ahead. These are normal feelings for the in between place. Accept them. Feel them. Release them.

Being in between isn't fun, but it's necessary. It will not last forever. It may feel like we're standing still, but we're not. We're standing at the in between place. it's how we get from here to there. It is not the destination.

We are moving forward, even when we're in between.

Today, I will accept where I am as the ideal place for me to be. If I am in between, I will strive for the faith that this place is not without purpose, that it is moving me toward something good.

From The Language of Letting Go by Melody Beattie
The Following 25 Users Say Thank You to Ann For This Useful Post:

aasharon90

(02-25-2015),

Anaya

(02-27-2015),

applecake

(02-26-2015),

brokenheart435

(02-24-2015),

cece1960

(02-23-2015),

chicory

(02-24-2015),

Chino

(02-24-2015),

Fate2012

(02-25-2015),

Firefall

(02-24-2015),

Impurrfect

(02-24-2015),

irisgardens

(02-25-2015),

JOIE12

(02-28-2015),

Jorgenss

(02-25-2015),

KariSue

(02-24-2015),

Karrets

(02-24-2015),

katie44

(03-02-2015),

ladyscribbler

(02-25-2015),

leb

(02-24-2015),

Lenina

(02-23-2015),

Lovenjoy

(02-23-2015),

Maui78

(02-26-2015),

Opivotal

(02-24-2015),

RoseMadder

(02-26-2015),

tartel

(02-26-2015),

Vale

(02-23-2015)
This is one of my favourite readings from "The Language of Letting Go".

In between is a good place, where we can rest and decide what we want to do next; it's a place of healing where we take care of ourselves and find our balance again; it's that place of peace where we don't have to do anything today except just show up and let life happen.

I hope you enjoy it as much as I do.

Hugs
The Following 14 Users Say Thank You to Ann For This Useful Post:

applecake

(02-26-2015),

chicory

(02-24-2015),

GardenMama

(02-23-2015),

Impurrfect

(02-24-2015),

irisgardens

(02-25-2015),

JOIE12

(02-28-2015),

Jorgenss

(02-25-2015),

katie44

(03-02-2015),

ladyscribbler

(02-25-2015),

leb

(02-24-2015),

Lenina

(02-23-2015),

Lovenjoy

(02-23-2015),

Opivotal

(02-24-2015),

Vale

(02-23-2015)
The Following 11 Users Say Thank You to Lovenjoy For This Useful Post:

Ann

(02-23-2015),

chicory

(02-24-2015),

Impurrfect

(02-24-2015),

irisgardens

(02-25-2015),

JOIE12

(02-28-2015),

Jorgenss

(02-25-2015),

KariSue

(02-24-2015),

ladyscribbler

(02-25-2015),

leb

(02-24-2015),

Opivotal

(02-25-2015),

Vale

(02-23-2015)
This reading is among my top ten, Ann. It has helped me so many times when I have been feeling desperate and impatient for answers and action in situations where I really have no control whatsoever. It helps me realize and accept that it is OKAY to be "in between."

We are moving forward, even when we're in between.

We are kind of "in between" all the time, aren't we?...Between birth and death, between our comings and our goings. Powerful to just be there. So powerful.
Member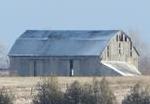 Join Date: Jul 2010
Posts: 13,141
We can be in between behaviors as we let go of the old and are not certain what we will replace it with. This can apply to behaviors that have protected and served us well all of our life, such as caretaking and controlling.
Thank you Ann. This helps me to understand why I have had that empty feeling for a while now.
I guess sometimes 'doing nothing' is doing something after all.
I have been struggling in this inbetween place, and would love to feel more comfortable in it. guess I need to get out my Melody book again

thanks for posting this .. i love her books.
chic
One of the hardest parts of recovery is the concept of letting go of what is old and familiar, but what we don't want, and being willing to stand with our hands empty while we wait for God to fill them.
This was the hard part for me, letting go of what was familiar. For me it was chaos and crazy living...sounds strange but I KNEW what to do with it and I knew how to live that way. Insanity had become my "normal" and I didn't know how to live any other way. I didn't even know who I was anymore.
Before I could move forward, I had to find meetings and remain "in between" until I could find my balance and the courage to change. I had to find faith that the path ahead would be better than the path I was leaving behind. I had to learn to live a healthy, happy life...something that had eluded me for a very long time.
Sometimes, to get from where we are to where we are going, we have to be willing to be in between.
It's just a very good place to be.
I never considered my life to be a chaotic or crazy choice, but this is who I became and when I chose to stop the emotionally abusive relationship, I mourned this lifestyle.

This is just what I needed to read today.

Thanks!
Ann...beautiful and something that struck me right in the heart...that is where I am...In Between...and the reading just made something inside of me say...ok...I can do this for a bit more...in between...letting go and standing with hands empty...as I take...one step at a time...one day at a time...the actions that will help me change me...for the healthier and happier.
This is what I like about the writing of Melody Beattie, a recovering addict and codependent who writes in a way that we all can related to.

I like how each time I read something she writes I see something of "me" in there, either the me that I am or was, or the me that I want so badly to become.

I'm glad that it touched you all as well. Iris, I hear your struggles yet what I see is a woman who has left chaos and insanity behind her...as she works to move forward confidently and with courage. You have that courage, it's what got you this far. In between is a good place to regroup and recharge your batteries before you decide what your next move will be.

Hugs
| | |
| --- | --- |
| The Following 2 Users Say Thank You to Ann For This Useful Post: | |
Currently Active Users Viewing this Thread: 1
(0 members and 1 guests)

Posting Rules
You may not post new threads
You may not post replies
You may not post attachments
You may not edit your posts
---
HTML code is Off
---