Kids and Rehab
Member
Join Date: Aug 2013
Location: TX
Posts: 731
Kids and Rehab
---
Hello all my SR friends!

My daughter is 2 weeks into her month rehab stay. She seems to doing well and was lucky to be allowed in a private rehab by the legal system.

My son (age 25) has been floundering most of his adult life. His father and I have backed off "big time" in the last year. His dad told him that he wanted to talk to him when he's 3 months sober. I have taken random phone calls, which have usually involve drama. It was getting old and I started telling him to call me when he's ready to get help.

Of course, he's had other opportunities for the local rehab, but failed to show up on his intake days for various reasons/excuses. The local rehab gave him one last chance for show up....he "forgot."

My husband said that my son isn't ready. May not.

During this time I had contacted the Salvation Army to get information. It is 3 hours away. I informed my son about the program and gave him the number to call. He did. He said he wanted to go tomorrow.

I told him that I would pick him up at 7 am tomorrow. I said "I will call you at 6 am, if you don't answer...I will assume that we aren't going."

I still hear the "I am doing good" after not using for 8 days. Or...."I am going to make my family happy." I don't know if I should just ignore and take him. Frankly, I don't want to waste me time anymore.

It's a 6 month program and told him that if he left early that he needed to figure out how to get back to our hometown, etc.

I don't know why I am posting...just looking for some comments on others that have been on the rollercoaster with their kids. I guess, I am doubtful that this will work?? I know it's not within my control but tired of worrying and thinking about it.
Member

Join Date: May 2010
Location: USA
Posts: 13,566
I don't have kids in this situation but imagine it has to be very very heartbreaking. I personally would do just as you are doing. I would take him if he is going, if he leaves early or causes trouble he would be on his own. You cannot let another destroy your own life.

I hope both of them follow the programs they are blessed to be in and work their own recoveries. I hope you take good care of YOU!

Tight Hugs, we are here for you!
| | |
| --- | --- |
| The Following 4 Users Say Thank You to Txhelp For This Useful Post: | |
Member
Join Date: May 2014
Posts: 109
My bf's ad won't even consider rehab, and he doesn't even acknowledge a real problem-so i am super glad to hear that your kids are at a point where they are taking or are considering taking help. From what I've read on here court ordered rehab can be very effective. Best wishes!
Member
Join Date: Aug 2013
Location: TX
Posts: 731
carguysgirl:

I am sorry that your BF doesn't acknowledge a problem. I guess, from the mom side, I have really tried to help my children. Often, helping to much was a problem for myself and their dad. Now, we really quit assisting them in food; rent; cars; money. In fact, we have disconnected from the phone calls that are dramatic/chaotic/manipulative.

It wasn't until we changed our behaviors did they begin to see that they may have a problem. It's hard to deny, on their part, that there is problem when your family barely speaks to you; you don't have stable housing/food or a stable job. In fact, the pain is quite motivating.

The problem is we (loved ones) often get in the way of their bottom. We have fears of it being worse...way worse! Sometimes it is worse.....it's part of letting go and trusting in God (for myself).
I have been on a two month roller coaster with my AD and her recovery. Last Saturday when I heard her ABF was in for Monday, I told her to have him call me at 7 on Monday morning if he wanted a ride. He called at 7 pm on Sunday to make sure I could take him. I think you are fine with calling him or asking him to call you, but if he doesn't...not your problem. And if you do and he leaves early from the program, your response was perfect. I have learned a few times now that putting all of the responsibility on them is the key, and then we just have to work to let go an live our lives. I think I finally learned another lesson in detachment this week, and now my AD is at one of the best rehabs...it amazes me, really, how much letting go really works on them. Take care. I feel your exhaustion!
| | |
| --- | --- |
| The Following 5 Users Say Thank You to GardenMama For This Useful Post: | |
Member
Join Date: Aug 2013
Location: TX
Posts: 731
Thank you Gardenmama...i have read many of your posts. I know you understand the exhaustion. There is no way to explain it other than living it!

My son just contacted me this evening to say he was still planning on our 7 am pickup time. I try not to hope to much and pray that Salvation Army will be a good fit for him and lead him in the right direction. He really does need a long program. Private insurance pays for 30 days max. This isn't our first go around with private rehabs. He went to a private...nice rehab for 30 days last August. He promptly began using.
I am glad that he plans to go tomorrow! I have no illusions that this rehab, no matter how great its reputation, will be "the answer," but I am so glad that I have the insurance at this moment to make it happen. She has to be her own best answer.

I hope everything goes smoothly tomorrow--I will pass my very uneventful day on to you now!
| | |
| --- | --- |
| The Following 2 Users Say Thank You to GardenMama For This Useful Post: | |
Member
Join Date: Jun 2014
Location: Shoreline area, CT
Posts: 68
It's about finding that fine line between doing what's reasonable under the circumstances, to support our children's steps towards recovery, and trying to do the work for them or to "make" them want to change. The balance seems to shift from day to day. It's like - if your child was completely committed to going to a rehab, and he or she asked for a ride for the distance of 50 miles, you'd do it, right? That's not enabling? But, putting up with, much less believing, the eternal wavering and quacking about do I want to get clean, am I using, isn't it really your problem, just need a couple of bucks to help me out this one time, this isn't the right therapist/program/situation for me... that IS enabling.

It certainly is exhausting to work through it every day.

Jane
| | |
| --- | --- |
| The Following 2 Users Say Thank You to lovetohikect For This Useful Post: | |
HI TX! Hoping you got the call this morning and your son is going to give it a try. I know that awful roller coaster feeling of hope with the kids. Praying for a good outcome for your son and so happy to read your daughter is doing well.
Member
Join Date: Aug 2013
Location: TX
Posts: 731
Awe thanks guys!

I picked up my son and we left for Salvation Army last Friday. He was a little agitated when I picked him up. I ignored that and didn't say much. His sister, also in rehab, contacted him for the first time. She knew that he was to be picked up and wanted to show her support.

There has been some difficulty between the two as she understands that she would need to stay away, from her brother, if he is still using. It's the longest of no contact (about 2 months) that they've experienced. She explained that she would not be able to be around him unless he was sober (prior to her jail time/rehab time). He understood.

My first impression of Salvation Army was quite good. They seemed to genuinely care and the guy, working the front desk, was quite informational as we waited to be seen. He is also in the program (4 month mark). The program is 6 months and for my son is a MUST. I say this as he has been a substance abuser his adult life. At 25 years...it's quite a difficult mindset, to change, if you want to. The patients do work therapy for 40 hours a week. It allows them to pay-their-way and get acclimated into the real world if they haven't worked in awhile. (in addition to many other benefits).

It's my prayer that my son stays but it's his life and his business. I did tell him that he wouldn't get a ride from me until completion. In addition, he would not have any family connections to speak of....(both of my kids spoke that as a motivator to getting clean. Family is something that they have missed).

So...it looks like I have my two kids in rehab at the same time. I find it that I am not happy. I still feel the stress as if they are out. I guess my cortisol levels are still high!
I was where you are now several years ago. I'm so glad both your kids decided to give being clean a try and I sure hope they continue on the journey.
I remember that once I dropped the second one off at rehab (they were in treatment centers 1500 miles apart)it took me several days to start to feel some release of tension. I was numb...I was running on fear and panic for six months straight so I had to "defrost." I spent the time they were both in rehab very focused on my own recovery and that was the absolute best thing I could do for all of us.
I hope you can sleep well knowing they are both safe today

| | |
| --- | --- |
| The Following 3 Users Say Thank You to greeteachday For This Useful Post: | |
Member
Join Date: Aug 2013
Location: TX
Posts: 731
It's been an odd calm around the home/phone. My daughter, periodically calls from rehab to say hello. I will be picking her up next Friday...after her 30 days in rehab. Prior she had about 5-6 weeks in jail.

She will be coming to my home, as we agreed, for a temporary stay. She wants to transfer probation to a different city. I agree with her. She will stay in sober living if the judge agrees to a move. She wants to go to college-community and begin her life.

We've spoke of her sobriety and how she can pickup anywhere she is at....she is conscious of that and has discussed that with her counselors.

My son will not be able to contact me until mid August around his 30 day mark.

I have been sleeping more and even napping. I pray that the peace remains.
| | |
| --- | --- |
| The Following 3 Users Say Thank You to Txhelp For This Useful Post: | |
Member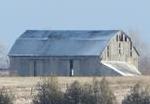 Join Date: Jul 2010
Posts: 13,149
Txhelp,

I am glad that you are getting more rest. It will be healing for you. I pray for you, and your children, that things go very well, and peacefully.

Good for you, being strong and having healthy boundaries. I am just beginning to understand these things.

my best wishes. rest well.

chicory
| | |
| --- | --- |
| The Following User Says Thank You to chicory For This Useful Post: | |
Currently Active Users Viewing this Thread: 1
(0 members and 1 guests)

Posting Rules
You may not post new threads
You may not post replies
You may not post attachments
You may not edit your posts
---
HTML code is Off
---