My daughter wants to leave treatment
Member
Join Date: Aug 2006
Location: allentown PA
Posts: 19
My daughter wants to leave treatment
---
I believe my daughter may leave treatment. After 3 rehabs since Dec 13, she continues to say she still wants to use and wants to leave and live with a friend in Tampa. I have a solid mixture of anger and frustration and I feel like I wasted a whole lot of money on someone who clearly does not want to stop. The treatment center may suggest that she leave the program since she is not serious about working on her problems. We may present an ultimatum (parents and treatment center) that if she doesn't get serious, she's out the door. I know I cannot control her as she is 19 years old. I will pray for strength, but this is getting scary. I cannot control this situation! It is out of my hands. The treatment place feels she will jump back into treatment if she is threatened with discharge. She is terrified of being homeless. We will not rescue her this time, but I will pray for her and me because I am scared.
Prayers for both of you. You're right, you cannot control this. Maybe try to stop worrying about what might happen and just contend with what is happening today. If she stays or goes from the treatment center, that's something she will decide. As you said, this is out of your hands and it's good that you won't rescue her again. (((HUGS)))
Member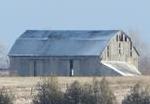 Join Date: Jul 2010
Posts: 13,219
Hi AudreyRose.

so sorry for this news. I second Suki's words. I hope the center is right and that she stays in treatment, since she cannot escape to your house, where she admittedly would be wanting to use again.

big hugs, hang in there.
| | |
| --- | --- |
| The Following User Says Thank You to chicory For This Useful Post: | |
Early in rehab, often when they are still detoxing and haven't found their balance yet, residents do talk of leaving but many just talk but stay and very soon their attitudes change.

I pray your daughter stays and gives this a chance.

Either way, you are doing the right thing to just let her figure this out for herself.

I know how hard that is, but in the end, nothing we do or don't do will make a lick of difference if they are not willing to do what they need to do to get clean and stay clean. But it breaks a mama's heart to watch.

Hugs and Hugs
| | |
| --- | --- |
| The Following User Says Thank You to Ann For This Useful Post: | |
Currently Active Users Viewing this Thread: 1
(0 members and 1 guests)

Posting Rules
You may not post new threads
You may not post replies
You may not post attachments
You may not edit your posts
---
HTML code is Off
---