New to here, not sure where to post...
You have control of your choices and what you choose to do today. Thinking we can control another is an illusion, so there is no loss of control when they don't do what we want them to do. It took me a long time to learn that.

As the mama of an addict, I would want to know before I took responsibility for a vehicle being in my name and driven by someone active in addiction.

Why not transfer it to his name and then let go of where it goes from there? Or simply tell him he will have to arrange his own transportation. If he can make it to find drugs, he can find a way to go to work...or not.

I know how your heart hurts right now, but if you just focus on you and plan better days ahead for yourself, I think you will see things fall into place.

Hugs
Member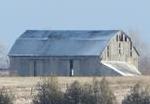 Join Date: Jul 2010
Posts: 13,217
Obsessing over decisions is an awful place to be in.

Focusing on him so much will make you sick, and wont solve much either.

if you dont want to put him behind a wheel, don't!

I think I would worry more about him having unsupervised visits with your child.
| | |
| --- | --- |
| The Following User Says Thank You to Firefall For This Useful Post: | |
Member
Join Date: May 2014
Posts: 106
After reading your post, it sounds like I typed it myself. You were right, we can absolutely relate to each other. The only difference is, you seem much stronger than me about putting your foot down and not letting yourself get dragged up with him. I have not kicked my boyfriend out, but this also is semi new.. If he relapses again, that's what I'm telling myself I should do. They say you have to make them hit rock bottom, if I'm still helping him (not financially) with my love and support, that's not necessarily rock bottom.. I also agree with you about it being hard to reach out for help. I'm very prideful and stubborn.. It was extremely hard coming to this site. But it's already helped so much just knowing I'm not alone and there are so many people that are here to offer an ear or advice. We'll get through this one way or another.
| | |
| --- | --- |
| The Following User Says Thank You to bellanoviella For This Useful Post: | |
Currently Active Users Viewing this Thread: 1
(0 members and 1 guests)

Posting Rules
You may not post new threads
You may not post replies
You may not post attachments
You may not edit your posts
---
HTML code is Off
---