Been dismissed for his fix...
Member
Join Date: Feb 2014
Posts: 243
Been dismissed for his fix...
---
Ok, so he brushed me off. He drank every weekend, to the point he slept it off at my place because I didn't want him to drive or hurt others or himself. His "friends" drink & use with him. Everyone says go no contact. I have done so for about 5 weeks now. I'm understanding detachment. But I gotta say there are things I'd like to say-like "tick off" why is no contact such a concept that's so strictly enforced. Shouldn't we say what we want to feel the closure & get things off our chest? I see that no contact avoids the situation. But... I don't know. In the start of the relationship that lasted about a year, the first two months were the best!! Then the alcoholism & drug usage showed its ugly head. I tried very hard to make it work. We had the same background same church. Means the world to me - plus we were electrically connected- sparks. Then the usage showed. He brushed me off & what gets to me is now I'm here at 5 weeks no contact & at times I feel good & other times I want to run to him to say what I feel & then basically say goodbye. Or, whatever. I'm sorry to bother you & for long post. Please tell me the point of this no contact policy. I wonder if he's still using. If he found someone else to be with & she uses with him, well- I can't compete with that nor do I want to. Does the booze & drugs (smokes since he was 17 everyday -pot.& has done every other type of drug too. Please help me. I can't talk out loud about this. I have brave face outside- but inside it's chipping on me. Thank you.
| | |
| --- | --- |
| The Following User Says Thank You to Bernadette777 For This Useful Post: | |
we go no contact for US - for our sanity - so we break free of it all. earlier you posted about wanting to send him a gift basket, now you are questioning NO contact - you are itching to go back for more.

the only one who can give you closure is........YOU. he won't hear your words, or GET the meaning you are trying to convey and he certainly won't be able to wrap it up all nice n tidy and say the things you want to make you ok. that's why we skip all that part, and work on accepting it for what it was, and that it is now over and then move forward.

as it is you going over the same ole ground, stuck in circular thinking about him and HIS problems. that's not where you answers lie. and there are no NO CONTACT police, hon! it's a suggestion that has worked very well for others. you are free to do exactly as you please....as long as you are willing to accept the consequences and possible disappointments when it doesn't go your way.
Member
Join Date: Feb 2014
Posts: 243
Than you Anvil,
Thank you, i didn't realize the no contact policy was for us. It's not itching.. I'm just pissed that he had the audacity to break off from me for his usage & drink. I don't expect to get back with him because I know the damage he can do. And I don't want that around me or my life. I guess I'd just like an amicable goodbye. Thank you though. Thanks for your time. no basket sending for me

| | |
| --- | --- |
| The Following 3 Users Say Thank You to Bernadette777 For This Useful Post: | |
Member
Join Date: Jul 2010
Posts: 12,951
Bernadette,

I sort of see it like this... He is swimming around in a big sh#@ pool, and you would have to dive in there, to do what ever it is,,, take a basket, get some sort of apology, say goodbye, get some closure, etc. you have to swim around in it too. feels bad, smells worse, and finally, a sane person will want to climb out. so, why not just go around the pool,,, its easier than climbing out and cleaning yourself off again and again. just move on down your path to happiness, avoid the pool.
That is how it feels to me, to try to talk reason to someone who is using and does not want to change, with someone who does not care about their own or mine. takes a while to get the crud off of my self, and get back to the good stuff in life.
Member
Join Date: Feb 2014
Posts: 243
Chicory,

I never saw it that way, that just reached deep down within- seriously it did. i will keep your words close to my mind & heart. You literally just made me see it so much more clearer. Thank you with all my heart. God bless you.
I'm just pissed that he had the audacity to break off from me for his usage & drink

so if he broke it off suddenly for any OTHER reason, you'd be ok?? we ALL have the right to excuse ourselves from a relationship at any time for ANY reason....us AND them. i noticed you used the word AUDACITY...which smacks of pride and ego as in HOW DARE HE LEAVE ME???? when in fact he did you a favor, cuz now you don't HAVE to deal with the damage he can do.
| | |
| --- | --- |
| The Following 3 Users Say Thank You to AnvilheadII For This Useful Post: | |
Member
Join Date: Feb 2014
Posts: 243
Yes, I know I used the word audacity because he said I was the best thing for him. The joy of his life. Then he bails on me. By the second date, according to his words. He told me & my family, "I found you/ I found her" he made me feel treasured & adored... And then he didn't. He told me he was used to scumbags of girls, not my type. See how he built it up then declined- that's why I'm ticked off & hurt. Yes- audacity is strong in connotation, but I'm so pissed at him. He pursued me. I just wanted to be friends & let it grow into more. I'm good though now, after reading more & more posts. I see it for the truth. It's crap & trouble- I remove myself from him.
Member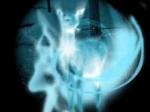 Join Date: Nov 2012
Posts: 1,618
he said those things to make you feel like the hero. It's manipulation to guilt you into staying "but he needs me! I'm his angel!"

honey, you mentioned church so I'm gunna say this:

we are human. no person is an angel. even angels can't save people. That's gods job!
Member
Join Date: Feb 2014
Posts: 243
Lily1918,

Thanks, I never knew how they manipulate - this was my first time out to bat with an A & addict. I don't know how they think.. But I'm sure as heck am learning. I see now, i can't save him.. it took me almost a year to swallow that bitter pill. Yes, let the church say amen. Only God can save him. Thanks Lily, xo, blessed Easter to you.
Currently Active Users Viewing this Thread: 1
(0 members and 1 guests)

Posting Rules
You may not post new threads
You may not post replies
You may not post attachments
You may not edit your posts
---
HTML code is Off
---