regarding sticky for newbies...
Member
Join Date: Mar 2013
Location: orlando florida
Posts: 120
regarding sticky for newbies...
---
I felt it necessary to write this thread after reading a sticky about newbies which includes me at this point and why the words may come across harsh etc for us newbies. The one point Iwanted to make was that one sentence...sry to paraphrase but was something like the reason the comments are so is because you all have been here before but you also stated u are certain of the outcome?? I was surprised to read that especially when there is a section devoted here on the site for recovery stories etc....I'm not blind in anyway to this addiction but Idont believe being a follower and everyones story will end the same. That's all I wanted to point out...
| | |
| --- | --- |
| The Following 5 Users Say Thank You to gfwhoneverknew For This Useful Post: | |
I tend to sift through posts and discard what I don't find helpful at the moment. Sometimes when I come back a different day, the thing I found not so helpful speaks to me. (and sometimes not)

I can't speaker for the poster, but I suspect the intent of the statement was to emphasize the part about people's desire to help others avoid the same pain he or she has already experienced. My personal view is that folks can share their experiences and I often benefit from those shared statements, but if someone tells me I must do x, y or z, odds are I will say forget that...who do you think you are? I need to find my own way.

The beauty of SR is that there are lots of different people, personalities, recovery styles and views. The very same thing that makes it beautiful can also drive me batty at times. My story isn't the same as yours or others...parts may be quite similar, but yes, each of us is unique and each of us can only do what works for us as individuals.

I hope your story and your journey continue to move in a positive path!
| | |
| --- | --- |
| The Following 11 Users Say Thank You to greeteachday For This Useful Post: | |
The sun still shines
Join Date: Mar 2010
Posts: 472
I wrote the sticky and if I could go back and edit it, I would

I used the wrong words. I did not meant the outcome to be the final outcome, but that there will be a lot of heartache and pain before (and if) the addict chooses recovery.
Even then there are people who chooses recovery before it gets that bad. Recovery is always possible and what we all pray for. I wouldn't mind if one of the moderators could edit it, because it does make the whole path seems hopeless, which it is definitely not.
●▬๑۩۩๑▬●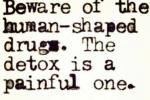 Join Date: Apr 2013
Posts: 1,405
Nobody knows for certain how anyone's story is going to end up. And, nothing is set in stone. Life and people are always changing, sometimes for the better…sometimes for the worse. To keep it simple for the newbies I would say have hope…always…for the addict, but especially for us cause we get to be the author our lives. I would suggest to live in today, in reality, and don't make life altering decisions based on hope alone. With the exception of a few, we all have much more in common than we have differences…so take what you need, put the things that irk you in the back of your head cause those are the things that may help you later, and disregard the things that don't apply to you. It's really simple…but not easy.
The Following 11 Users Say Thank You to cynical one For This Useful Post:

Baloo

(06-07-2013),

Chino

(06-08-2013),

EverHopeful721

(06-08-2013),

greeteachday

(06-09-2013),

Kindeyes

(06-08-2013),

laurie6781

(06-08-2013),

lizwig

(06-08-2013),

mstrust

(06-08-2013),

Sunshine2

(06-07-2013),

Vale

(06-08-2013),

wicked

(06-08-2013)
Member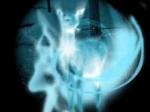 Join Date: Nov 2012
Posts: 1,618
well I like that post just the way it is. but that's just me.
I'm an addict. I'm in my 3rd day of withdrawl.
I am a master manipulater, liar, cheater. I am the Queen bee of making everything look ok when its not.
even my post is all about me lol!!

to newbies: is there hope for me? sure.
is there hope for you? not if you let me drive you insane.
Anyhow... the sticky is true and the truth hurts.
Currently Active Users Viewing this Thread: 1
(0 members and 1 guests)

Posting Rules
You may not post new threads
You may not post replies
You may not post attachments
You may not edit your posts
---
HTML code is Off
---