This time around...
Member
Join Date: Sep 2012
Posts: 178
This time around...
---
4-5 months ago my addicted ex was threatening to end his life and I just couldn't call 911 , i was afraid of what consequences he might have since he has drugs at home at all times.I'd run to his house, try to cheer him up, stay with him for hours or even a few days.
Lately he was clean for 3 months and relapsed a few weeks ago and today he threatened to end his life again. This time I called 911. I truly didn't feel like I had a choice. I couldn't take his threats. Couldn't run to his place to check on him, couldn't lose the little bit of sanity I have and need in order to take care of our daughter.
I know it's a very small progress but I wanted to share.

I don't think he'll threaten me with suicide again.

He was really pissed off after the police went to his place.
He called me and called me names but later called back and apologized.

Now I doubt he'll sign the permission letters I need him to sign for our vacations but hopefully the court will allow me to travel without his permission. I have to figure out who to talk to for this to happen.
The Following 13 Users Say Thank You to February13 For This Useful Post:

Anaya

(05-28-2013),

Angelscry

(05-27-2013),

Ann

(05-27-2013),

BunnyNest

(05-27-2013),

crazybabie

(05-28-2013),

EverHopeful721

(05-27-2013),

Faithlove

(05-28-2013),

FeelingGreat

(05-27-2013),

interrupted

(05-28-2013),

laurie6781

(05-28-2013),

lizwig

(05-27-2013),

sevenofnine

(05-27-2013),

Vale

(05-29-2013)
You did the right thing. I know the awful feeling when you get a call like that. Calling 911 is the right thing to do.

For you, you know you did all that you could regardless of the outcome.

For the addict, it may save their life or it may make them stop throwing out frightening statements to manipulate others.

I hope you have no problems going on your vacation.

Hugs
| | |
| --- | --- |
| The Following 4 Users Say Thank You to sevenofnine For This Useful Post: | |
| | |
| --- | --- |
| The Following 4 Users Say Thank You to Angelscry For This Useful Post: | |
●▬๑۩۩๑▬●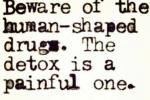 Join Date: Apr 2013
Posts: 1,405
That's the healthy way to handle suicide threats. If they are serious we are not equipped and trained to deal with it and they will get the help they need. And if they are using it as a cruel manipulation tatic they are unlikely to pull the crap again,

The fact that he was pissed off shows what he was attempting to pull.

Good job for calling him out on his $hit.
Member
Join Date: Sep 2012
Posts: 178
In what seems to me like a strange turn of events he dropped off a very amazing letter of
apologies for his behaviour for the last 3 years (ever since our daughter was born). Had he given it to me before the suicide threats I would have been so happy...but now I don't really know what to think of it. It makes me feel like he knew all along what he had done but chose to deny it until he was scared I would go no contact. More Manipulation?
| | |
| --- | --- |
| The Following 4 Users Say Thank You to February13 For This Useful Post: | |
Yes, more manipulation!

I understand that you cannot go No Contact because of your daughter, but you can refuse to speak to him UNLESS it is about your daughter and only your daughter.

The same for emails and text messages.

As soon as he gets off the subject of your daughter, end the call. Same goes for emails and text messages only reply to what concerns your daughter and ignore all else that is said.

I know that may seem hard at first, however, visualize the Big White Afleck Duck quacking or writing when any contact is about anything but your daughter, it does help.

Oh and if you do have a cell phone, change the ring tone of his calls to a duck quacking, gives you forewarning without even looking at who's calling to decide if you want to answer or just let it go to voice mail.

And as to your calling 911 .................................... GOOD FOR YOU!!!!!! You absolutely and positively took the correct action! I doubt if he will pull that one on you again.

You are growing and changing and it is beautiful to see!!!!

Love and hugs,
Sounds like you know exactly what to think. He knew all along but was hoping you wouldn't.

IMO, a love letter or an apology letter from an active addict isn't worth the paper it is written on. I had stacks of them. I believed every word of it too. I was naive, stupid, and gullible.

Stay strong, you have come a long way. He knows it too and will try anything to suck you back in. He is running scare, let him!!
| | |
| --- | --- |
| The Following 3 Users Say Thank You to LoveMeNow For This Useful Post: | |
Member
Join Date: Sep 2012
Posts: 178
Last night I was talking to him (my ex) trying to coordinate having him sign the travel
papers and I talked to him about the letter for a minute. He didn't seem to remember
it at first and then didn't seem to remember what it said....I suspect he was very
high when he wrote it. This makes me want to laugh and also cry. My beautiful letter
where he finally admits that he has some responsibility in everything like me detaching
from him and eventually moving away...so high that he can't remember it!!!
| | |
| --- | --- |
| The Following User Says Thank You to February13 For This Useful Post: | |
Currently Active Users Viewing this Thread: 1
(0 members and 1 guests)

Posting Rules
You may not post new threads
You may not post replies
You may not post attachments
You may not edit your posts
---
HTML code is Off
---