Son/addict coming home 60 days sober....
Member
Join Date: May 2013
Location: Alberta, Canada
Posts: 2

Son/addict coming home 60 days sober....
---
Hi Everyone;
Long story (and it is long) I'm new to this site. I have a 17 yr old son who is now 60 days sober coming home from intensive therapy/rehab in a few weeks. I'm scared. We are in Canada...he did his rehab in the States. As ALL states programs recommend aftercare (huge $$$) and here in Canada they firmly believe you don't leave one program, and enter another...you work the tools in the real world. There is IOP programs and a few residentials for minors, but we are limited. We cannot afford the huge dollars to send him to aftercare in the US.

I'm scared. He looks so good right now. He is pumped about staying sober. The program and the people he has been with are more than we could have ever asked for and I know our higher power was in control of that part of his destiny. He was born with an addictive personality, and it didn't take him long early in his teens to find drugs. I'm new to al-anon too. I live with a co-dependant control freak, and I'm freaking out a little bit.

When do you trust them? Our son will likely be doing a residential program for a month then into IOP or whereever intake AADAC decides is a good fit. He will be home/in the home for a week or two. I want to believe that he is commited but as y'all know, its hard not to look at an addict and watch the bs fly out of their mouths.

That is a nutshell........snapshot if you will. I have many tools in my toolbox, but I can't do this alone anymore.

Thanks.
| | |
| --- | --- |
| The Following User Says Thank You to Calli111 For This Useful Post: | |
Speaking as a person who is doing IOP now (I am much older), I can say that although I resisted it initially, it has been invaluable. If there is a place in Canada where he can do this, so much the better.

The good news and the bad news about rehab: it provides a wonderful environment to get and stay sober-a community of people, no outside worries etc. Then you hit the "real" world again with fragile sobriety. IOP allows you contact while you attempt to deal with changing your life to further your sobriety.

You are right to be worried. 5 of the young people in our rehab group decided to form their own sober living group in a house belonging to one of them. They were all trashed in less than a week.

Keep posting here; I will subscribe and try to help with my ESP on this journey. Many others will be along too.
Guest
Join Date: Feb 2013
Location: Canada
Posts: 628
I think you have to be supportive but leave him alone to work on his own recovery. He has the tools - he has to work it. Also remember that lapses are part & parcel of recovery.

I speak from experience. I have 21 yo who is just rebounding from a relapse. I hope you are looking after your self and not obsessing about your son.
| | |
| --- | --- |
| The Following 3 Users Say Thank You to pravchaw For This Useful Post: | |
without giving him too much rope so as to hang himself
it will help him much
to know and understand
that yes
this is a fresh new start for all involved (especially him)

it is not easy for the full blow addict to hide a relapse
so
let's hope and pray there will be no relapse
and
take it One Day At A Time
| | |
| --- | --- |
| The Following 2 Users Say Thank You to Mountainmanbob For This Useful Post: | |
Member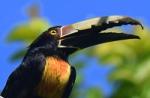 Join Date: Nov 2012
Location: Central America/Florida USA
Posts: 4,064
I think worrying about "when to trust" him is just going to spin you around in circles. He will have good days and grouchy days, measuring his behavior, moods, etc, will only drive you nuts and increase stress in your life. Remember, you didn't cause it, you can't cure it. Your son needs to learn to trust HIMSELF. That is his job. He is very young, I know, but this is his burden to carry. Not yours. I think many would recommend that you stay focused on your own health, sanity, and do your best to increase the quality of your own life. That is all we can do.

Your son will do great. And so will you - just remember to step back from the addict's life and focus on your own. This will be good for both you and your son during this challenging time. All the best!
| | |
| --- | --- |
| The Following 2 Users Say Thank You to bigsombrero For This Useful Post: | |
You're his parent so it is natural to worry about him relapsing, but with that said, you have to take a step back and allow him to figure this out for himself.

You have already given him the opportunity to take a break from reality to detox, learn new behaviors and patterns, and gain tools to apply to everyday life. From this point on, his sobriety is completely in his hands. He will either apply what he learned or he won't, he will either tough it out in his weak moments or he will cave, he will either put everything he has into his recovery and succeed and move forward or he won't, nothing you say or do will change the outcome of any of that, it is ALL up to HIM.

All you can control is how you react to him being home and how you take care of yourself. It is important to keep your wellbeing a priority and setting boundaries such as "I will not live with an active addict" are important steps to take to insure you guard your sanity and keep yourself in good emotional and physical standing/shape.

Just because he is coming home doesn't mean that your world needs to stop and start revolving around him. Continue taking care of yourself and doing what you need to do for yourself. Leave him to himself to take care of his recovery. As for trust, trust needs to be earned. He might come home thinking that because he has been clean and went to rehab you should forget about the past and immediately trust him and act like everything is normal. That is not the case, and in most cases the past leaves a lot of pain and lingering scars. You need to take it a day at a time and go at a pace you find comfortable. Let his actions show you he is trustworthy, not his words. If you only focus on his actions, you don't need to worry about all the lies that could potentially come out of his mouth.
| | |
| --- | --- |
| The Following 2 Users Say Thank You to Maylie For This Useful Post: | |
Member
Join Date: Mar 2013
Location: Rochester NY
Posts: 15
My daughter, 23 is also coming out of rehab this week. She had been arrested and completed 28 days in inpatient rehab. I have many conflicting emotions myself. She is not living with me. But, now it feels like you're waiting for the next ball to drop. I'm glad we are not alone. It is a very sad thing to go through. I hurt so much more than she does for all the pain she has caused. I agree with the others. Be good to yourself. Let yourself experience joy. I have had a really hard time doing that, but I have started and actually heard myself laughing over the weekend, which sounded so unfamiliar to me. It's so hard not to obsess as a mom. But, our children have to tools to make positive changes in their lives if that's what they want. We've all had to make changes in our lives through the years. I will say prayers for all of you going through this. I'll also let you know how it goes here.
| | |
| --- | --- |
| The Following 2 Users Say Thank You to blueeyedlady For This Useful Post: | |
Member
Join Date: May 2013
Location: Alberta, Canada
Posts: 2
Thank you so much Everyone. Its funny, I teach what I should do on a daily basis but when it is your own family, your own kid, it makes the "letting go" harder.

I'm hopeful but guarded. 7 days until he is home. I'm washing sheets today, maybe putting a picture on the wall. It is my day off, so I will take care of me too.

I cannot express how much your posts really make me feel that I'm not alone. Thank you.
Currently Active Users Viewing this Thread: 1
(0 members and 1 guests)

Posting Rules
You may not post new threads
You may not post replies
You may not post attachments
You may not edit your posts
---
HTML code is Off
---