his mom called... oh geeze...
Member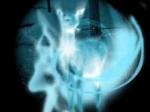 Join Date: Nov 2012
Posts: 1,618
his mom called... oh geeze...
---
she called on her way home from her first visit to him. I smiled because I know (well, can imagine) how she feels. He is sober has gained weight etc. Her first normal day with him in months. She just wanted to express her happiness to someone. she said "no matter what the future holds Im so glad god gave me today with him." :,l poor thing is in so much pain. we didn't talk about him the whole time... she is definitely strong in her own recovery. She said "watch out lily, Im on the pink cloud right now, I know it. I imagine you are too. Im headed to a meeting" It was nice to know Im not the only one who his recovery effects this way. we had a couple of codie moments together about this summer but she called us out on it and said no... wait... thats not for us to worry about. we also stressed about how grandma wants to see him and everyone him included says no. not right now. she's a raging codie and it just would be Bedford him and her. poor gma is so upset about not seeing him, but everyone agrees, not until he's ready. thanks for letting me share
Member
Join Date: Feb 2012
Location: SouthEast
Posts: 159
In my southern, rural, small town we were raised to be codies! I graduated HS in 1970 and we only wore dresses and skirts to school. The opinion was that, although you need to make high grades for HS, there is no need for a woman to attend college as she is 'just going to get married and raise a family'.

The family was your job and it was your responsibilty to take all the crap thrown your way and just deal with it. Divorce, for whatever reason, was unthinkable.

It was really hard for me to face the fact that I was a codie. I was only 'helping' my EXAH and then later my AS. Even Dr. Phil stated on his show that he did not believe there was such a thing as codependent.

I'm so glad the younger generation is breaking out of that mold. I know for a fact that my daughter, and granddaughters would never put up with what I did. They were not raised to think they had to, thank goodness.

I just heard a comment the other day by a senior, I have to, he's my son. No, he is a 40yo man that for whatever reason refuses to grow up and take responsiblity for HIS actions. Maybe someday she will put herself first for a while!

It's so good that you MIL realizes the situation and is trying to correct it - Gramma may never! It's hard to change!
Currently Active Users Viewing this Thread: 1
(0 members and 1 guests)

Posting Rules
You may not post new threads
You may not post replies
You may not post attachments
You may not edit your posts
---
HTML code is Off
---