"What lies did your Codieness tell you today??"
Member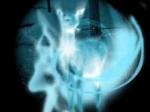 Join Date: Nov 2012
Posts: 1,618
Originally Posted by
LoveMeNow

Oh my dear friend Jody....you are looking at the poster child not the Dalia Lama of the codie world.
Recovery Codie Class 101 is to seek advice from healthy people! lol
But what I have learned so far is that two whole and healthy people make a whole and healthy relationship. It is an added bonus to an already healthy, fulfilling life. He doesn't sound completely whole and emotionally available at this time. I would question why I "fell" so hard and fast for this kind of man. Is it a pattern to seek out emotionally unavailable men? Are we trying to work out something from a childhood experience?
Stay busy and focused on you. Keep your social life full and lets the chips fall where they will but I would let go of my hopeful fantasy of what could be....because it is not the reality of what is. Codies love to live in hopeful fantasies. It keeps us sucked in and in denial. We seek out people and relationships with "potential" not the reality.
I know this is not what you want to hear but its only my opinion - so consider the source.

If it works out, then great! If not, find the lesson and it will all be worth it.
his is so true! "when he's sober, when he's in recovery, when he becomes the man I think he should be..." I make myself sick
| | |
| --- | --- |
| The Following User Says Thank You to Lily1918 For This Useful Post: | |
Member
Join Date: Dec 2012
Location: Ohio
Posts: 3
In response to the first post in this thread...
"I noticed they seemed to have serenity but only achieved when or if the addicted love one had sobriety too. They would post positive encouraging posts but when their loved one relapsed, all their recovery did too. Or they had serenity if they had detached and/or had no contact from there addicted loved one. I see this a lot on the F&F of Alcoholics. "I am fine because they are" type posts and I would be so triggered. "
[QUOTE=LoveMeNow;3774669]

This part really touched me. Sometimes I feel like this. Like I will only be able to be happy and at peace when he achieves sobriety - not even when with me...just on his own. But the problem is that I am still tying my peace, my happiness, and my future to something beyond my control (even beyond his control). I want to be able to push a button and stop caring! But that isnt me. If he choses sobriety, it won't be because of me. It won't make me suddenly better either. My recovery is about me.

So what my codie voice is saying to me is... if you get better, who will help him? Who will care about him? To that I have to say....SOMEONE ELSE! If I spin my wheels trying to help those who will not be helped...what about me? I can only work on fixing me. Anything else is beyond my scope of abilities.
| | |
| --- | --- |
| The Following 3 Users Say Thank You to blueprincess For This Useful Post: | |
Currently Active Users Viewing this Thread: 1
(0 members and 1 guests)

Posting Rules
You may not post new threads
You may not post replies
You may not post attachments
You may not edit your posts
---
HTML code is Off
---