Reevaluting the Word Recovery
Reevaluting the Word Recovery
---
Last April, I realized I was codependent. I have spent a lot of time working on me with a therapist and learning what codependency is and how it has effected me, my thinking and my life.

Knowledge is power and educating myself was important. However, for me, it was not recovery. It was just one step in the right direction but I was merely an attendee at meetings, nothing more! I fooled myself into thinking I was working on my recovery. Sure, I picked up a tool here and a tool there but still had very limited knowledge on how to use them.

I have not worked the steps, I do not have a sponsor and I go to meetings when I feel like it or really need it. I learned a lot in my Coda class, I learned a lot about me and codependency but when the course was over, my efforts were too.

I had a huge codie "setback" in the past few weeks. I went back to my old ways. I lashed out in anger, I reacted, I played victim, and I never found searched for balance.

I allowed my husbands choices to effect me, my peace and my happiness! I had fooled myself into thinking I was OK - as long as he was OK. That is not recovery. That is codependency at its finest.

I need to work the program as if my life and my sanity depends on it, because it does.

Interesting note: My husband and I were having a long talk about his "relapse" - and I found myself judging his "recovery" efforts. Oh, but that mirror can not hide the truth any longer. Exactly what I was telling him, I was so guilty of. Also lately, I was being triggered when I would read another poster suddenly putting that "R" before AH/AW because their addict is abstaining for a week or two. I am no longer triggered because I know we all have own our journeys. Another persons recovery (or life) is none of my business. I have my own honest recovery to work on. Triggers can be a great learning tool.

I am right back in typical codie thinking mode with the I failed, this is overwhelming, everything I do is wrong, I haven't made much progress in this year, etc... telling myself all those negative thoughts. So just for today, I will accept that I am human, this is a learning process and as long as I am learning something....that is still progress and its still a big change from where I was last year at this time and I will be proud of some of my accomplishments.
I can't remember how many times I got discouraged and felt I had made no progress, stalled out, or even *gasp* slid backwards in my own recovery.
This is where I found a sponsor and meetings so valuable to me because others saw the progress in me long before I did!

We are all human, and therefore subject to bad and good days, if you will, when it comes to our recovery.
I am my own worst critic!
Sending you lot of hugs on the Kansas breezes today, dear.


Member
Join Date: Aug 2004
Location: Colorado, USA
Posts: 433
LMNow, such honesty and clarity are great strides forward. Awareness is huge and opens the door to healing and growth on a deeper level.

Thanks for expressing it here and sharing this today. You write with directness and clear vision, out of denial and into the process. The blinders are off!

I'm a long time member of Al-Anon, continue in-depth work with sponsor and sponsoring. These things have enriched and saved my life and remain my life's work. I'm so glad I happened to open and read your post today. It gives me much needed encouragement to continue working the program despite my own slips.

Early on I heard someone in the program refer to the 3 A's: Awareness, Acceptance, Action. Each one leads into the next; the next A doesn't happen without the previous ones. The first one, Awareness, is key. Sometimes I have to stay in the gaining-awareness part for quite some time before I'm able to get Acceptance. Those two especially, lay the foundation for progress.

Saying "Bravo!" to you in your giant step forward and sending best wishes as you continue your journey with courage and open eyes....
When I first discovered that my exabf was a drug addict, I believed that I could handle the situation and get better on my own, after all my mother was an alcoholic and I handled that, I got better...didn't I?

No, it was all my convaluted thinking, all part of my disorder. I was sick, as sick as the addicts themselves. I needed help, and I got it, meetings, a sponsor plus therapy as a JIC.

Am I cured? No...will I ever be...probably not, however, that is my goal, to finally be free of the boat anchor called codependency.

I personally feel that meetings really helped me to find a starting point. It took me awhile to find a real proactive group, but I didn't give up, I just kept searching for the group that fit me and I finally found the right group, off I went on my path to become a healthier new me!

I guess my point is that, in my case, the issues ran much deeper, they were buried deep within me. It wasn't about the ex, he was just the trigger. The root of my issues were my childhood.

We all have setbacks, it is not so much the circumstance(s) we are involved in...it is how we handle them, our awarness and the ability to move forward in the right direction, to me, this is the key.

Sending support your way...as ever...Dolly
Thank you Dolly for sharing your ESH. In hindsight, I think I had many codependent traits but they were not full blown yet.
In one year, I became a wife, a full time mother to an 8 and 10 yr old and was caring for my terminally ill mother. I still worked, took care of 4 dogs, hamsters, fish and had a house to run, although I did always have help in that area. But it was at that time, I started to put everyones needs before my own without realizing it. I did some things for myself - hair, mani/pedis, massages and vacations but nothing meaningful for my own personal growth. Being smarter then a 5th grader just didn't count.

Then my husbands addiction kicked me into a real full blown codependent. It took a long time to get here, I guess I just need to be more patient with myself and allow myself to grow and change at my own pace.
When we learn from the past, we can take the lessons forward with us as we move ahead.

It took me forever to get a solid grip on recovery. Like Dolly, for me it took meetings and finding a good sponsor to guide me through the steps. The meetings were my support base, my sponsor was my mentor and the steps built a solid foundation for my recovery. I use various steps daily in my life, for all situations. Once a year I make a commitment to work through all 12 steps once again. Each time it is different because each year "I" am different, so I continue to grow as I go.

Sure it was easier to do "my" recovery program when my son was doing well in his. The true test was when times got tough and I had to rely on my program to maintain my sanity.

You are going through rough times right now, LMN, don't be too hard on yourself because I see growth and wisdom that will light your path as you go. Lean on the program, go to meetings and find a sponsor and work the steps. I promise you that it will bring you something that you never thought possible...serenity and peace...no matter what is happening in your life. I promise because the program promises too.

Hugs
Thank you Ann! :ghug3

Just an update - My husband got right back up and is still working on his recovery. He seems to be more committed then I have seen in a long time. He has a new sponsor, checks in with him daily and doing what he is "told" to do. In addition, he saw his therapist for around 1 1/2 hrs yesterday. I still have not met him, but in time, I look forward to it.

Ironically, I shared with my husband today - MY failures in my own recovery. I started to cry and verbally "beat myself up' and he was very comforting and supportive. I was surprised to find out how much he knew and/or retained about my codependency. He offered some suggestions but gave no unsolicited advise.

We are walking together and doing a whole body detox/cleansing for 10 days. I am glad I now see how important it is that my own recovery must be separated from his!! I will not fall into the same trap of "if he is ok, I am ok." My issues and recovery do not depend on his.
| | |
| --- | --- |
| The Following 4 Users Say Thank You to LoveMeNow For This Useful Post: | |
I will not fall into the same trap of "if he is ok, I am ok." My issues and recovery do not depend on his.
Told ya you were learning. Keep looking forward...don't look back, you're not going there.
Hugs
| | |
| --- | --- |
| The Following User Says Thank You to Ann For This Useful Post: | |
Member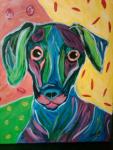 Join Date: May 2005
Posts: 1,688
LMN!!!!! You rock girl!

It took me SOOOOOOOOOOOOOOO long to even begin to get any relief from this disease of self that I have. I worked and worked the steps, spent hours in the chairs, worked with a sponsor. And yet still I suffered and struggled so. Many times it felt like it was a program that was going to work for everyone else but me.

But then - one day the miracle happened. I began to work my program for me and not because I was involved with someone that was an addict. I began to realize that the only recovery that was my business was my own.

I'm blown away by your post and it's an inspiration. And I'm glad that your husband is having a renewed committment to his recovery. A couple that are both working a recovery program is a beautiful thing.
| | |
| --- | --- |
| The Following 3 Users Say Thank You to lightseeker For This Useful Post: | |
Member
Join Date: Jan 2009
Posts: 864
Nice to read this realization.
Look not real popular opinion but many find recovery without meetings and sponsors, but most that I know did some real work on themselves. The type where you rip yourself open, find who you are, why you are as you are especially if you donít like what you have become ( I didnít at all ) and with brutal honesty. The best gift you can give to you is to be honest with yourself about you at all times.
And Iím with dolly and found the same Ö my husband was never my problem even if he was an awesome distraction. My trigger was and will always be my mother and so much of why I was as I was in good and bad ways was from my childhood.
Healing that madness was my ticket to peace and freedomÖI find for most you got to go back real far and fix then for a chance at today. Step four, nasty bit of madness, from all perspectives, tends to be real enlightening if you are ready to see/tell the truth no matter what it is. That outline for recovery I sent you can help as well, but you got to do it,

.
Remember you are worth your time!
Currently Active Users Viewing this Thread: 1
(0 members and 1 guests)

Posting Rules
You may not post new threads
You may not post replies
You may not post attachments
You may not edit your posts
---
HTML code is Off
---