I've completely "relapsed"...
I've completely "relapsed"...
---
I'm right back in it. The boyfriend still is not living here, but I'm all wrapped up in it again.

I'm actually doing better at work, for the time being. I still haven't gone back to smoking pot--going on 7 weeks. I am continuing to hike with the dog to get exercise, air, nature. I'm eating like a normal person, pretty much. All around, I'm still trying to take care of myself better than I was before but my emotions are all over the place and I get sucked back in. I spend time with him and feel miserable after because nothing changes. I continue to try to fight a losing battle. All the while I am still going to therapy every week, reading like mad...I've read almost ALL of cynical one's blogs that are remotely relevant to me (seven pages left), among other things. I rationally KNOW things and yet I act like a helpless child.

It's no one's fault but mine that I am choosing to continue to live this way instead of take the major, scariest steps to get the eff out of this. Everything and everyone tells me to give up the hope...give. it. up. Yet I still sit here, tied to it. WTF.
Maybe he has become your new addiction???

I was working my recovery kind of half hearted, then something clicked. I got more serious and I started to think and feel differently. Like me, it may just take a while longer before you find your strength and self worth. (not that I am all the way there). Go easy on yourself, admitting the problem is always the first step.

When you have had enough, you will KNOW it!!
| | |
| --- | --- |
| The Following 5 Users Say Thank You to LoveMeNow For This Useful Post: | |
Member
Join Date: Jun 2012
Posts: 462
dont be hard on yourself...it took me over 5 years to leave my husband even when i knew that i didnt want to be married to him anymore. but in that 5 years i worked on me, and got stronger, and ready for life on my own. as LMN said...you will know when you have had enough. until then, keep doing what you are doing.
| | |
| --- | --- |
| The Following 5 Users Say Thank You to Jody675 For This Useful Post: | |
Thanks guys...Just so frustrated with myself sometimes. I guess if I do continue the work I'm doing, I will get stronger as I go...I mean, I feel better now than I did in July, so I must be doing something right. Sometimes I just wonder if I'm more used to the pain of it. He has talked with me about working on myself and my issues in the past and I think he may have been under the impression that I would get better at putting up with things rather than better at taking care of myself and valuing myself so I wouldn't feel the need anymore to put up with things. It's a long road and I guess sometimes I get impatient.

And LMN--yes, he is an addiction. I can't deny that. Codependency at its finest.
Member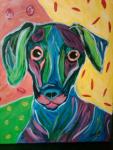 Join Date: May 2005
Posts: 1,688
It took me 5 years to get stronger and be ready to leave my husband as well. It takes what it takes. I think the important thing is to surround yourself with resources (friends, counseling, recovery meetings, etc) that support your growth...along with the good things that you are doing to take care of you.

Of course it is frustrating.....but take a good look at just how far you have come!
Pick yourself up, dust yourself off and move forward. There is no such thing as instant gradification when it comes to recovery, it all takes time...a looonnnggg time.

You'll make it, be patient.
| | |
| --- | --- |
| The Following 4 Users Say Thank You to dollydo For This Useful Post: | |
| | |
| --- | --- |
| The Following 5 Users Say Thank You to tjp613 For This Useful Post: | |
UGH!! I just hate this. I AM impatient. Another part of this I'm working on...no need to pressure myself any more. I just want to truly be able to detach so that nothing he does can derail me like it has. And f**k any expectations...I'm constantly disappointed. I am getting NOTHING I need from this at all and if I say a peep about it, I am directed back to my many mistakes and there goes any hope of anything resembling a conversation. It is ALL my fault, it would appear.

Yesterday I received an email from him in which he basically said he was going to thoughtfully reply to my emails, which he rarely does, and write as much as he could about his feelings...later on YESTERDAY. I have no email. I said I was disappointed and sad and he said that I was being MEAN and I surely "changed the mood" now. Then he said because I didn't talk to him much yesterday, he figured the email wasn't important. WHAT? THEN he said he had started to write it but didn't want to continue now and have it end up a fight. Do I believe any such email was even begun? NO. This is not the first time. Seriously, do I expect anything more???? TRULY?!?!?!

I guess I do or I wouldn't be so annoyed. And hurt.

I don't believe he is anywhere near taking real action to get help. He says he is coming down off narcotics over a few months with the help of other drugs and his doctors. He is not engaged in any recovery program at all. He is also acting like an a-hole, not at all like he acts when he is on LESS narcotics. Totally defensive. Totally blaming me for everything. Disregarding me completely.

I told him I'm just done talking and he can talk to me when he thinks he can deal with me, us, and my understandable feelings about this whole thing. I should not have to practically BEG someone who claims to be SO IN LOVE with me to just acknowledge me. Never mind do anything else. I need to stick to this. It's demeaning the way I go after what should be freely offered.
| | |
| --- | --- |
| The Following User Says Thank You to mstrust For This Useful Post: | |
He is an active addict, he is incapable of giving you what you want and deserve. I know it's hard but at some point you have to accept it as the truth.
If you continue to try to make sense of "addict-speak" (as bluebelle calls it) - you are going to make yourself "crazy." I know, I have been there!

| | |
| --- | --- |
| The Following User Says Thank You to LoveMeNow For This Useful Post: | |
Member
Join Date: Oct 2012
Location: New England
Posts: 350
Yeah, I love that - if you say something you're being mean but anything he says is fine. Sometimes I bite at that hook, and sometimes I don't. Do you get told that you 'aren't willing to look at your own stuff" too?

Either way, we are where we are on any given day. There are days I'm a total wreck about things and days it's all okay. Don't be too hard on yourself. Look at all the good things you are managing to do!! And keep doing them!
He can't tell me I don't look at my own stuff because I voluntarily started that on my own when I was blaming myself for everything when all of this first started and I didn't know how many lies I had been told or the full extent of the situation. There are times he makes the entire interaction we are in exclusively because of something I did and says I am blind to what I'm doing. He mostly just likes to refer back to any and all I've done to handle things poorly...or my past, if that's handy at the time...and he has questioned me a couple times about what my therapist DOES because it doesn't seem like I'm improving or something to that effect. I said this before, I know, but I think he believes ME working on ME will make ME more tolerant of HIM. He doesn't seem to grasp that I am working on ME for ME.
| | |
| --- | --- |
| The Following User Says Thank You to mstrust For This Useful Post: | |
Member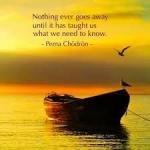 Join Date: Mar 2012
Posts: 1,754
You will get off, you will get sick of it, I did.

No contact was the first step, it took many tries, believe me.

You are getting sick of it. The only way to get off the crazy train is to step off.

It's really hard.

Just remember , everything he says he says to manipulate you. Blame shifting, denial, twisting everything you say, on and on and on til you question yourself.

Have you read Getting Them Sober, the Addictive Personality, Addictive Thinking???

These three books helped me tremendously. MsTrust, keep posting, you are doing good work here.

Katie xo
| | |
| --- | --- |
| The Following User Says Thank You to Katiekate For This Useful Post: | |
Currently Active Users Viewing this Thread: 1
(0 members and 1 guests)

Posting Rules
You may not post new threads
You may not post replies
You may not post attachments
You may not edit your posts
---
HTML code is Off
---