How do you talk to your recovering addict?
Member
Join Date: Aug 2012
Location: Maryland
Posts: 72
How do you talk to your recovering addict?
---
I spoke with my AB tonight for the first time in 3 weeks. There has been so much that has happened since he came back from rehab, that I feel confused about how to have a relationship with him. In our conversation he said some of the following things: I am no longer worried about my recovery, I have been sober for a long time, my drug counselor told me that my ex-girlfriend (son's mother) was dating a drug addict. When I asked about how the counselor would have known this, his response was that the guy was going through the same program that he is currently going through. When I questioned further, asking how the drug counselor would know all of this, he said he didn't really want to know and that it wasn't important.

Needless to say that all of these statements raised huge red flags for me. As a recovering addict I would expect that you are concerned for your recovery. As a recovering addict is 76 days a "long time?" Maybe it is, but after 20 years of drug addiction I would think that is a drop in the bucket. But the last comment threw me for a loop. It makes no sense how the drug counselor would know my brother's ex-girlfriend's drug addict boyfriend. Wow! That sounds like a soap opera! And even if the counselor knew that information, isn't he/she bound by confidentiality?

Obviously there were lies and manipulation going on during the conversation. My brother knows that I support his ex-girlfriend when it comes to my nephew. (Emotionally, not financially.) I think he was trying to see if I would tell her and/or is trying to drive a wedge between her and I. He lives with my parents, who tell me nothing, but the ex does.

I love my brother. I want him to be well. I want to have contact with him so that he knows that I will support him in recovery. But how do you have a relationship with someone who is lying to you and/or themselves? How do you have a relationship with someone that you believe is manipulating you? I really think that my brother was trying to do that tonight. I cannot prove it though. All I have to go on is my gut instinct. How do you know what is a lie and what is the truth? Do I talk to him and just take what I believe to be the truth and focus on that? Do I ignore what I believe to be a lie? Do I voice my concern that he isn't concerned about his recovery? Who knew that a 20 minute conversation could be so difficult.
| | |
| --- | --- |
| The Following User Says Thank You to SSHope For This Useful Post: | |
Member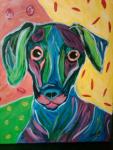 Join Date: May 2005
Posts: 1,688
great questions....it's a learning process and it just takes a while to figure it out. I know that in my Alanon meetings we focus on how to take care of ourselves....you might want to look into an Alanon or Naranon meeting. They are not about "helping the addict" but address the sort of issues that you are dealing with.

All that you've said certainly raises red flags. I hope that you are able to take that information and apply the appropriate boundaries that you need to protect yourself.
Currently Active Users Viewing this Thread: 1
(0 members and 1 guests)

Posting Rules
You may not post new threads
You may not post replies
You may not post attachments
You may not edit your posts
---
HTML code is Off
---