Am i too hard on my daughters husband for being an ex addict?
Member
Join Date: Oct 2012
Location: New York
Posts: 2
Am i too hard on my daughters husband for being an ex addict?
---
Hi, am am new here and i understand i may be attacked for this question but i do need advice, Sorry its very long.


My oldest daughter just celebrated her first wedding anniversary to a man i cannot get on with at all, He was a heavy drug user on/off for 5yrs before they met. She is 26 and absolutely stunning, They met 3yrs ago, To my shock 11months after they met she gave birth to my grandson, I was furious with her but she said she messed up her BC but i wouldn't be shocked if he had something to do with it to keep her. My son in law is a 33yo touring musician and can be gone for weeks on end, My daughter and grandson go with him as much as she can but tends to not go with him to Europe as she feels its too much on her son, which i agree. He can be very standoffish and arrogant at times, From the moment we met we could not see eye to eye, I feel like if i keep him at arms length then then i wont be so shocked if he breaks her heart. Before they met he was a drug addict but had been clean for 4months when she met him, He claims she and their son are his meaning for life, That they help keep him together, He adores his son & nothing is ever good enough for him, My SIL's father walked out on his mom when she was pregnant on him.

My daughter has informed me that he doesn't like many people coming by their house when he is home 'because he is always on the road he wants one on one time with his family', Because of this i feel i never get a chance to see my own daughter or grandson. Although he can fully support both of them i feel my daughter gave up her career to suit his life. When we where last at a family dinner he kept her by him the whole night not really giving anyone a chance to talk to her or even him, I was drinking and annoyed so in front of people i told him that i felt he had stolen my daughters youth, That she only settled with him becasue of pity & he only wants her as a trophy wife, Then i stupidly said that he should easy up on the drink that we didnt want him to relapse into his old ways (even though he only had 1) he just glanced at me and walked out, My daughter was furious. Last weekend i went by their place to apologies to her, i noticed him playing with my grandson & i don't know why now but i wanted to hurt him so i told him he was doing it wrong, He said it was fine to which i told him he didn't know what he was doing, That triggered him and we had a slight argument then my daughter told me it was time to leave and not to come back unless i learn to behave myself & treat him with respect, I don't want to lose her but how can i 'respect' an ex addict who doesn't deserve my daughter? I don't want to be like this with him but i cant help it, Im afraid he will relapse and drag her down. Please give me advice?
Your daughter is an adult. She sounds perfectly capable of making her own decisions.

One of her decisions was asking you to leave her home until you could behave better.

You're making it very stressful on her. You're forcing her to referee you and her husband. Whether he is a recovering addict or not, it is apparent that you do t like him. However, I think it would benefit you to exercise your manners and learn self-control. You're not helping your daughter by constantly creating strife. You're probably driving her away.

If you truly believe he is likely to relapse soon, begin mending your relationship with her now. That includes not publically embarrassing her and her husband. Be supportive of her and kind to him. Let her trust that you have her best interest at heart.

As far as her being too good or too pretty for her husband; she's not a prize to be won. Let her make her own love life decisions.
The Following 17 Users Say Thank You to Faithlove For This Useful Post:

boldaslove

(10-14-2012),

crazybabie

(10-15-2012),

desertgirl

(10-15-2012),

GardenMama

(10-14-2012),

interrupted

(10-15-2012),

Katiekate

(10-14-2012),

Kimm992

(10-15-2012),

kyles

(10-14-2012),

laurie6781

(10-14-2012),

mfanch

(10-15-2012),

Mizzuno

(10-14-2012),

mstrust

(10-15-2012),

NoelleR

(10-14-2012),

outtolunch

(10-14-2012),

suki44883

(10-14-2012),

SundaysChild

(10-14-2012),

tjp613

(10-14-2012)
Member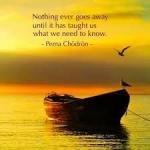 Join Date: Mar 2012
Posts: 1,754
Let your daughter live her life.

If you can't deal with him then stay away.

Your daughter does not deserve to be disrespected in this way.

You are disrespecting her.

In all honesty, if my mother were interferring in my life in this way, I would shut her out.

Might be a good idea for you to step back and take a look at this from your daughters point of view. In reality all you are doing is causing problems between yourself and your daughter, if something happens and she feels she can't count on your, it will not be a good situation.

My mother stayed with my father , who was a violent alcholic for the very same reasons , her mother hated him. Very sad all the way around.

Be her mother, not her keeper.
The Following 12 Users Say Thank You to Katiekate For This Useful Post:

crazybabie

(10-15-2012),

Faithlove

(10-14-2012),

interrupted

(10-15-2012),

Kimm992

(10-15-2012),

kyles

(10-14-2012),

LaurieG

(10-15-2012),

mfanch

(10-15-2012),

mstrust

(10-15-2012),

outtolunch

(10-14-2012),

suki44883

(10-14-2012),

SundaysChild

(10-14-2012),

tjp613

(10-14-2012)
Laurie, welcome to SR.

I hear so much pain in your posting, and my heart goes out to you and prayers that you can find peace and make peace with your family.

Yes, you are way out of line and have said cruel things....and I say that with love in my heart, because behind cruel words is usually great pain and you will need to look within to find out what it is in you that makes you behave so badly...again, said with love in my heart because I have felt pain too and know how anger is rarely far behind.

There is a wonderful book called Codependent No More that many of us have read and found truly informative and inspiring. It helped us look within too and find out why we felt a need to "control" all those around us.

Stick around, try to leave the anger at the door because people here truly do understand and perhaps can share how they handled their resentments and anger too.

Hugs
| | |
| --- | --- |
| The Following 2 Users Say Thank You to LaurieG For This Useful Post: | |
Something that has helped many of us find our balance, Laurie, was to go to meetings of Al-anon, Nar-anon or CoDA, three similar fellowships that aren't about substance at all, but about us. CoDA (Codependents Anonymous) was my home fellowship for many years until we moved, and there were many members there struggling with issues of codependency that had nothing to do with substance abuse. It has just been an pattern they had fallen into most of their lives.

My codependency came from early childhood, my father died of cancer when I was 6 and I thought if I was a good little nurse to him, he would get well. He didn't. My mother was almost murdered by an axe attack by a mad man who had broken into our basement when I was 7, by the grace of God she got away and grabbed me as she ran. We never lived a life conducive to violence, it was just a freak thing, But I have spent my life trying to protect the people I love and the worst in me was triggered with my son's addiction. I had to learn to work through all the feelings and fear that I had stuffed for so many years, and I had to learn what to do when fear began creeping back into my head and my life. I thank God for those meetings and those who went before me and showed me a better way to live.

It might help you to find peace, with yourself and with your family. Maybe give it a try, you have nothing to lose and everything to gain.

Hugs
Your daughter is married and her responsibility now is to her husband and child. If you want both her and your grandson in your life you must hold your tongue. You stand to lose them otherwise. You don't want to push them out of your life, do you?

As a mother of a recovering addict son, I hope his relationship with his current girlfriend is a healthy, happy one. I have thought to myself that his girlfriend could be in for rough times ahead, but so far they seem to be okay. If her parents were giving her a hard time over his past, it would make their relationship that much harder.

Be supportive of your daughter's life. There may come a day when she needs to talk to you, but as it now stands she can't talk to you because of how you would react.
Member
Join Date: Aug 2012
Posts: 3,777
This is a very difficult situation for you and him, your daughter and grandchild. His relapse (which hasnt taken place) is not cause for you to treat him badly. Operating off of fear truly never gets us anywhere. They are married whether you like it or not. You dont have to like it. I think that you must respect their decisions and accept it.
Have you ever struggled with anything in your life? Addiction in some form? Are you willing to look at addiction and recovery with a open mind?
| | |
| --- | --- |
| The Following 4 Users Say Thank You to Mizzuno For This Useful Post: | |
((Laurie)) - Welcome to SR, though sorry for what has brought you here. Lots of good advice above. I will add that I'm a recovering codependent and a recovering addict (over 5-1/2 years) and I've distanced myself from people who constantly remind me of my past or that I may relapse.

My maternal grandmother did not like my dad. There was no addiction, no apparent reason I could ever see, but it wasn't until my mom told her that she WOULD treat my dad with respect or she WOULD not see me or my mom for a very long time that g'ma changed. I didn't even like my g'ma when I was younger, she was bossy, demanding and it was "her way or the highway" on everything.

I don't know how old I was, but I do remember her saying "I was wrong, he (my dad) IS good for my daughter). I'm thinking I was almost a teen, so that's a lot of years of bad feelings.

I hope you can find a way to make peace with all of this.

Hugs and prayers,

Amy
| | |
| --- | --- |
| The Following 4 Users Say Thank You to Impurrfect For This Useful Post: | |
Hi LaurieG! You have landed in a terrific place for information, support, and education on addictions/alcoholism.
My name is DeVon, and I am a long-term recovering addict/alcoholic (22+ years), and a recovering codependent for 13 years.
I have two daughters, ages 34 and 24. My oldest is an active addict and codependent. My youngest is a codependent.
They both have broken "man-pickers," and certainly have made some poor choices in life, with the oldest having ten more years of experience in those choices than the youngest. My man-picker was broken for years and years.
It seems like an eternity that I spent trying to fix my oldest. I begged, pleaded, cajoled, bargained, and threatened to no avail. The end result was I stood at the precipice of losing my own recovery if I did not let go and let God.
I have worked hard over the years to step back and allow both daughters to live their lives as they see fit, despite how poorly it seems they do.
It's been a process, and still ongoing.

I was estranged from my oldest for many many years, and we still don't have a close relationship by any means.
I have also driven a deep wedge between my youngest and me a couple of times when I let fear drive my reactions in regard to two serious boyfriends she has had, both alcoholic.
For me, God is either everything, or he is nothing.
I had to go through everything I did in order to get to where I am, and I am a better person for it.
Who am I to dictate what is best for either of my daughters? Some of the most horrific things I went through earlier in life were blessings in disguise.
Those things brought me to my knees many times and I started to surrender, to change my life, to learn.
What you are seeing may very well be a blessing in a very unpleasant disguise right now.
With grandchildren in the mix, I understand how much more difficult that is. My oldest lost custody of both of my grandchildren years ago.
You have received many good suggestions. I personally use Alanon, individual therapy, reading (like Codependent No More) and Sober Recovery.

Sending you hugs of support, and I hope you continue to post!

| | |
| --- | --- |
| The Following 2 Users Say Thank You to Freedom1990 For This Useful Post: | |
The sun still shines
Join Date: Mar 2010
Posts: 472
The one thing that was the hardest for me to learn, was to respect the choices my children make. I think you will have to let go of your judgment of your son-in-law. Even if you don't say anything, they will sense it if you do not release it.

If I were you I would have a good, hard look at myself and try to get to the bottom of why you really feel the way you do. If you could come to terms with it and make a heartfelt apology to your SIL and daughter, you have a chance to share in their lives. If you don't you will be pushed aside. Imagine if you were in your daughter's shoes and your mother treated your choices so disrespectfully? How would you have felt?
| | |
| --- | --- |
| The Following 2 Users Say Thank You to Sunshine2 For This Useful Post: | |
Laurie G,

Welcome to SR.

You wrote, "I was drinking and annoyed so I said. . . ."

You said some shocking things which alienated your family and ruined the evening.

When alcohol is involved in a disastrous family event, it is always a good idea to step back and ask whether or not the person doing the drinking and creating the disaster has perhaps lost control of his or her drinking.

So you might google "alcoholism self-test" and see whether or not you may have lost control of your drinking. If it seems so, then certainly you can get the help you need. If it seems not, then my guess is that you have a history of being wounded by alcoholics or addicts and you are triggered by your daughter's husband. And she would, indeed, gravitate to an addict if you or your parents or a close family member has had substance abuse issues. In psychology, when someone triggers us the way your daughter's husband triggers you, it is almost always because we are either projecting our own issues -- which we are denying-- onto them. Or because they bring up in us--unconsciously--some terrible buried pain from our early life which we have not dealt with.

So either way, you are in pain, and the blame for that cannot be placed on your son-in-law. It is something more, inside you. And a good counselor can help you find it and heal it.
Member
Join Date: Jun 2012
Posts: 462
my sisters daughter started seeing a man that my sister didnt like. he was controlling, and put a rift in the relationship with my sister and her daughter as my sister made life very difficult for her daughter to be with this man. my sister had had 21 years of controlling her daughters life (even though she would never admit it) and now wonders why she would be with a man who put her down in family environments, isolated her, and didnt treat her the way my sister thought she should be treated. but my niece loved this man, fell pregnant to him, and finally married him. my sister had to change her tact or she was going to lose her daughter and grandchild. so she learnt to bite her tongue and just be there for her daughter and grandchild.

we dont always have to like the choices our children make, but we do have to respect them, and be there for them. (addiction or no addiction involved).

dont loose your daughter because your ego is getting in the way of moving on from being her all knowing mum, to her support crew.
Currently Active Users Viewing this Thread: 1
(0 members and 1 guests)

Posting Rules
You may not post new threads
You may not post replies
You may not post attachments
You may not edit your posts
---
HTML code is Off
---