Silly little naive me!!
Silly little naive me!!
---
I had prayed, and prayed, and prayed that my husband would seek recovery. I prayed he would stop taking those darn, little, nasty, evil pills. I believed my prince charming would be back. Oh, he would love me like never before, be so sorry for all the hurt he caused, and would do everything in his power to make amends. Then we would live happily ever after. After all, it was those nasty, evil pills, not him. lalalalala
Wake up call!! It is now obvious to me and my situation that pills were not the problem! They were just the symptom!!!!!! What?? No way! Say it isn't so!!
Just a warning to those holding out hope for recovery, please don't waste your time. The character defects just don't magically disappear. IMO, you can take the drugs out of the addict but then you are still left with the addict and that's not always a good thing.

Of course, there are exceptions to this rule, maybe you will be one of the lucky ones. But if you really want to gamble - buy a lottery ticket, the odds are much better!!
Member
Join Date: Aug 2011
Posts: 558
I am sorry for what you are going thru.

I have a hard time with this one. I know he had I had a good relationship, but it was immature. I know that he made bad choices, including of which not to grow up. I know that he was angry with me. I know that he held everything inside. I know that I was very communicative and always tried to listen, be supportive and fix. I know that his dad was an alcholic and did the exact same thing to his family at the same age. I know that his family is full of woman who are way too nice, and our taught that men have more power then woman. I know that he started smoking weed at 21, and never stopped. He always had it and always smoked it. He couldn't wake up without it. I know he lost his job because he couldn't pass the drug test. I know that he had a good heart and the sober man that I married would never have left us and left us to starve. And cheat on me with a viscious *****? There are lots of symptons. But, I think cocaine has destroyed him. Cocaine and his "it will never happen to me" careless attitude.

For me, I would still be married to this man if it weren't for the drugs and his unwillingness to grow up. He made bad choices. HE changed. And mainly changed because of drugs.

So yes, there may have been problems in the relationship, but they could have been worked out. But, when drugs are invloved, all bets are off.

You sound like a very smart woman who would have been there and worked through anything with her man. I hope you don't harbor guilt and feel like you caused this in someway. Don't be too hard on yourself.
There are reasons why an addict should NOT be in a relationship for the first year. They are very valid ones. I refused to believe it. I went against the odds despite being told, warned and cautioned.

Although, I would never have understood it unless I lived through it. The lesson has been learned and I am thankful for it.

The difference in mature thinking is astounding. I just don't know why I didn't notice this before?????
| | |
| --- | --- |
| The Following 2 Users Say Thank You to LoveMeNow For This Useful Post: | |
Member
Join Date: Jan 2009
Posts: 864
This is not about being naïve…not like you had some handbook on how to recover when your husband is an addict to guide you.

You don't get the answer before you ask the question.
Oh and something I truly hate about this, you never seem to get what you want, but always get exactly what you need.

I knew from the beginning the drug was a symptom, but the hardest thing to explain to those who love an addict is that it takes time…it is painstakingly slow. And for the life of me I don't know why anyone needs this to be a now thing, or how anyone would think that just not taking a drug would fix anything … as if the drug was ever the problem.

And for as much as they need that time, we need it too. Look at yourself, how long you have been here, how much have you really learned about yourself, and how much more time could it be before you are totally confident with who you are and how you feel without any head tripping or huge revelations of omg I just figured out…

It has been years for me and I still catch myself redefining and learning about me. The learning isn't something as simple as well I learned and that is that. Each realization just adds a piece to what will be learned next and the from there you keep building upon the learning.

In a month it will look different in a year you will look back and you might want to kick your own ass…
It is a process, but please do not get hung up in progress not perfect, I see too many people ( both sides of the insanity ) use that as an excuse to justify their behavior … as they still play that definition of insanity doing the same things over and over expecting different results….like buying the same lies over and over…and telling themselves the same lies over and over… oh denial it can become ones best friend.

Keep pushing on.
Member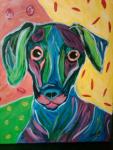 Join Date: May 2005
Posts: 1,688
LoveMeNot,

I'm sorry that you are going through this. I went through the same thing with my now ex husband. The drugs were not the problem...they were but a symptom. My ex "daubled" with recovery but it never took. He sat in a chair there for a while but never worked it. The "isms" destroyed our marriage. It was a bitter pill for me to swallow.

I think that recovery is possible but it really is a daily reprieve that has to be managed in a conscious way every day. There are some double winners in my Alanon group and they are amazing....so I know it can work if you work it. However, my husband - and many other people - just never get it.

It really is a disappointment...and dashed hopes hurt. Hang in there.....
Originally Posted by
cynical one

incitingsilence
is referring to the slogan "Progress Not Perfection", she just has her own way of saying things (I call it butchering the English language). Both sides of the insanity= both codies and addicts. Codies she will also refer to as "watchers".
Both sides do use progress not perfection as an excuse when they screw up and revert back to addict or codependent actions or behaviors. The difference being when the addict relapses we get all in a frenzy, but when we relapse we are told to be gentle with ourselves and it's progress not perfection.
Disclaimer: I am not incitingsilence's official translator, though I should at least be paid for my services since I've been doing it for a decade now.
lol, I understand her writing style and "slang" (for a lack of a better word). I just didnt understand about the "getting hung up" part. Thank you for the translation and explanation.
Member
Join Date: Jan 2009
Posts: 864
Ding, ding, ding, cynical wins a prize. Please make it something pink cause she favors that color, although I haven't yet figured out why.
LMAO with the disclaimer…who would drive you crazy, if not for me

And LMN does it make sense now?
| | |
| --- | --- |
| The Following User Says Thank You to incitingsilence For This Useful Post: | |
Currently Active Users Viewing this Thread: 1
(0 members and 1 guests)

Posting Rules
You may not post new threads
You may not post replies
You may not post attachments
You may not edit your posts
---
HTML code is Off
---