filed for divorce today
Originally Posted by
becky1982

This is the weirdest situation, I've filed for divorce and AH was sad/angry/accusing me of having an affair, he even made a vague suicide threat, all more of the same bs. Then he switched gears, wanted to listen to me for the first time in a long time, admits to lying, being critical, feeling entitled, admits to needing to be better to my older daughter (age 8). He is saying things i thought I'd never hear, saying he is going to go to aa and church, counseling, and a men's addiction group I suggested. He says he will move out and work on changing everything and he is terribly sorry and he hopes he will show me that everything will be better and that I cancel the divorce. I'm feeling all this hope and validation, but also this other feeling, disappointment? I had made new dreams, dreams of being alone, free, maybe meeting someone else? Someone I'm more compatible with. What's happening to me? What if he changes and I still don't want to be with him? I feel like a terrible person, perhaps hes right, I will never be happy and satisfied! I also keep reminding myself that these are just words! Watch actions! But seriously I've never been more confused.
I'm so glad you posted this today, I was going to post but am being helped by everyone's responses to you.
Becky, I almost could have wrote this word for word except my AH is 3 months into his big "change". He called me yesterday sobbing and begging for another chance, promising that he is a "new man" and he loves me and is so sorry for how he has treated me. Be careful, remember I just saw this man a week ago and he was still pulling manipulative tricks, though improved and clean, he was still himself. Core personality and lifelong behaviors don't change overnight. I too felt disappointment at the thought of going back to him, I have made new dreams, my life is comfortable and peaceful now. The kids and I have settled into a routine and our new home. I too wonder if one day i will find someone more compatible, AH wears me out because he is so hyper but is understimulating intellectually. In fact 3 months ago I was exactly where you are when AH was three days clean, calling me and making big promises of church and counseling. I almost moved out to him with my kids, but subconsciously I knew that I was in for more of the same. I just wanted to be free, I don't believe in huge personality overhauls. If you are like me, you made his life comfortable, I can't speak for your AH but I think mine just wants that back. It's up to you to decide what you want?
| | |
| --- | --- |
| The Following 3 Users Say Thank You to FindingErica For This Useful Post: | |
Member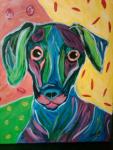 Join Date: May 2005
Posts: 1,688
Hi Becky,

Just wanted to add my support. I've been in your shoes and know how difficult it all is. I left my husband 15 months ago. He's made every promise in the book and said every word I ever dreamed that he would say. Only.....I've waited for the actions to back all of that up and have not seen anything to speak of. Now he's saying he will commit to "it all" as long as I have a relationship with him while he does it. Same old same old.

Yes.....all of the words and promises sound like all we have ever dreamed of hearing. Great - maybe they are for real. But remove yourself and let him prove it for a long time....like a year. It's easy to say whatever needs to be said to keep you right where you are.

Every time my husband roped me back in with heartfelt promises to change and clarity (temporary) of the issues I became a little weaker. It became harder and harder to get the courage to leave and stay gone....

I truly do know how difficult this is but I found that all of the promises and all of the insight was just an illusion. I don't know about you - but I'm tired of being hurt in the same ways over and over again.

If my husband wants to get sober, actually develop a recovery program, and still shows insight and commitment a year later then maybe I'll listen to him. Until then, I kow that it's just his "addict" singing the same song to me (only louder) that's always worked in the past. And...no...I'm not willing to put my life on hold any longer while I "wait" for him to change.

I'm glad that I've watched from a distance this time. In the past I always ended up back in my ring side seat and always had huge regrets. I would beat myself up for falling for the same sad tune once again. It's hard not to fall for it but you are entitled to hard core demonstration prior to any sort of reconcilliation.

It is hard to feel like you are hurting someone's feelings but when you know in your heart that you would hurt yourself and your kids by weakening this resolve it's easier to bear. He's a big boy.....and maybe that pain is exactly what he needs to fully experience to finally reach his bottom and get the help for him that he needs. Not for you, not for the kids, not because he wants you.....but for HIM. When the pain of using is worse than pain of not using.

Hang strong. You can do it. It does get better. Please communicate anytime......I'm here for you.
| | |
| --- | --- |
| The Following 3 Users Say Thank You to lightseeker For This Useful Post: | |
A very wise friend of mine said this.......

"Once you lay all of your cards on the table...if you pick them up, it is twice as hard the next time. Once you pick them up, they immediately know your price, and they will own you."

Of all the words of support I have received...this is the quote that has stuck with me the strongest.
Originally Posted by
YearForMe

A very wise friend of mine said this.......

"Once you lay all of your cards on the table...if you pick them up, it is twice as hard the next time. Once you pick them up, they immediately know your price, and they will own you."

Of all the words of support I have received...this is the quote that has stuck with me the strongest.
Truth! One thought that stopped me from going back to AH is the thought that now that he knew I was strong enough to leave he was going to up the control and manipulation to keep me. Sure he would probably make an effort to change for awhile but ultimately we would slide back to status quo.
| | |
| --- | --- |
| The Following 4 Users Say Thank You to FindingErica For This Useful Post: | |
Member
Join Date: Oct 2009
Posts: 285
I too, was about to post and found the help I needed from your post tonight. I filed 4 months ago and exactly the same thing is happening. It's so hard because our kids are devastated by the divorce. Now that he's in recovery, attending meetings, goint to therapists, being drug tested by therapist and probation officer, our boys hate me b/c Daddy's back and I'm still going through with the divorce. It's extremely hard to finally hear the words I wanted to hear for so long and see the actions I wanted to see now and I start questionning myself. Maybe this time, he will recover, if I give him one more chance, my boys would be happy. But then I think of how many years I felt trapped. I never want to feel that way again. How I was fooled to the point that I need to rebuild trust in myself. Yesterday was my 40th birthday and he decided to have a heart to heart of what a wonderful woman I am and took full responsibility for his actions. I told him that the reality is that if I asked myself today if I would marry him knowing what I know and the answer is NO. When I look back over the last 4 years, I feel like I was holding on to an 18 wheeler speeding downhill at over 150 mph and I kept haning on to the bumber, being mangled and grasping for the back of the truck every time I let go I would grab hold again for another beating and in the end I saw the brick wall in front of the truck and I LET GO AND PRAYED TO GOD THAT HE WOULDN'T HIT THE WALL. I don't know what my future holds, but for today, I will not compromise my sanity or my children's well being for anyone. We've been through to much to listen to words. Only time and actions will tell.
Supportforme, it is so surprising to me at times how similar some of our stories are. It makes me wonder if this getting clean and big promises is not part of the process. I wonder if people who went back to their addict found it was a permanent change or if they went back to their old ways.

For me, it doesn't matter. Like you I would not choose to marry him now. Not even if I didn't know about the drugs, the people we are today would not be interested in each other. My freedom has been hard one and I can't go back to feeling trapped; I felt like a dishrag, just dragging around. I don't know that things can ever be good again since it has been so long since things were "good". I don't even know if he made all the big changes he promises and stuck to them if he would even be someone I wanted to be married to anyway.
| | |
| --- | --- |
| The Following User Says Thank You to FindingErica For This Useful Post: | |
Everyone's support has been amazing and helpful through this process, I'm so grateful for SR! I wouldn't have married my AH either, I had second thoughts many times during the engagement. But being the codependent I am, I ignored my feelings. I told myself "you can't turn back, everyone's happy about the wedding, they would be disappointed!" I truly believed everything happened as it was meant to, and I was able to finally see my issues and change them. I've changed, and the relationship can't work anymore because it means I have to stay sick and crazy, if not for what he is doing, but for what he did, the past can not be undone. He is a trigger for me and I am a trigger for him. His behavior is unpredictable, a future with him is uncertain. And as I heal from my codependency I find I need him less, I give myself all the care and validation I need. I feel so at peace!

But when I'm around him I feel like my head is foggy, I feel confused. But then when I'm alone again I laugh! The things he says are so silly and don't make sense! Like he says if i had told him a long time ago that I was thinking about divorce, he would have changed. So he didnt change his behavior, stop stealing family money, verbally abusing, lying, and drugging because I didnt tell him I wanted a divorce soon enough. See how its my fault? I'm responsible?

He has completely refocused on me, my feelings, my needs, and still continues to avoid taking any actions to solve his own problems.

For today, I'm staying the course, I'm taking care of me, I'm using the map all those who have gone before me have made, and I know ill get where I'm going!
| | |
| --- | --- |
| The Following User Says Thank You to becky1982 For This Useful Post: | |
Currently Active Users Viewing this Thread: 1
(0 members and 1 guests)

Posting Rules
You may not post new threads
You may not post replies
You may not post attachments
You may not edit your posts
---
HTML code is Off
---