Oh, I just dont know......
Oh, I just dont know......
---
My husband asked me to attend a NA meeting this week, where he will get his 30 day clean key chain. He is very excited about it and wants me to come.
30 days is nothing to me but it is for him. (well, I will let you all know after 30days of non smoking though

). I want to be supportive but I am almost scared to celebrate only 30 days. If that make sense.
I read here over and over about relaspe after relapse. 30 days is nothing,60 days, 90 days is nothing in the long run.
Any thoughts??
Originally Posted by
cynical one

You want someone to tell you what to do, huh? Too bad we don't have YOUR answers. Isnít it great that you have choices and get to own them?
You can go see him get his chip or you donít have to go, you can go to an open NA meeting on your time, or you never have to go at all.
Whatís your gut telling you, your instincts?
I want to go and show support.
I hate to be told what to do, if you haven't noticed. lol But I do like it (after about 15 mins, lol) when I am called out for codependent bahaviors. I can't learn what I do not know.

| | |
| --- | --- |
| The Following User Says Thank You to LoveMeNow For This Useful Post: | |
30 days is a BIG DEAL TO HIM. It sure was to me, and I had no 'blood'
family or relationship family. I did have my new friends there (sober
anywhere from 30 days or so to 22 years). That was what was import-
ant to me.

What you do is YOUR CHOICE. CO is correct your choice. We won't
tell you what to do, however, we WILL support whatever decision you
do make.

Love and hugs,
| | |
| --- | --- |
| The Following 2 Users Say Thank You to laurie6781 For This Useful Post: | |
Self-Recovered
Join Date: May 2012
Location: Maryland
Posts: 29


There is a form of family-based recovery that talks of rewarding good/sober behavior in an addict. To make sober life more enjoyable than a using life.

The husband is proud of his 30 days - he wants to share his accomplishment with you - not just the other addicts in the room.

If you decide not to attend for your own reasons - maybe there is something privately outside of the meeting room that can be done.

Carrie
| | |
| --- | --- |
| The Following User Says Thank You to xenoughx For This Useful Post: | |
Self-Recovered
Join Date: May 2012
Location: Maryland
Posts: 29
NA is based around the one day at a time concept - he has counted and stayed sober during those 30 days.

I have my own views on counting days - but it is the recovery path he has chosen.

Just because you are there to "celebrate" his 30 days doesn't mean you are saying "ok you have done 30 days, everything is back to normal." I don't think your husband would think that either.

Carrie
Self-Recovered
Join Date: May 2012
Location: Maryland
Posts: 29
Originally Posted by
anvilhead


and so why is does that job fall to the family/loved one, who has been thru hell's fire BECAUSE of the addict's behavior? why should the family now have to make life more enjoyable? do YOU have an addict loved one, and how is the above working for you?

addicts (and i am one) need to grow up and take responsibility for their own lives. without getting treat trained.
Good afternoon anvilhead
That job does not fall to the family or loved one - unless they want to take on that job. That family or loved one has the very same right to walk away or detach or do whatever they feel is best.
Which is why i stated it was one family based recovery path.
Sometimes depending on the addict different paths don't work.
I am sorry to see that you see it as "treat trained." I see it as positive reinforcement. You may be interested in reading up on CRA and CRAFT as the NIAAA / NIH have written a number of articles on it.
I am an alcoholic and a drug addict myself.
The current addict in my life this method would never work for. Why? because he doesn't have the desire to be part of a family unit.
I watched my friend use the same method with her husband who was deep in addiction - and it worked for them along with other tools and treatment. Why? he said because it showed him what he was missing when he gave into the alcohol.
Carrie
| | |
| --- | --- |
| The Following User Says Thank You to xenoughx For This Useful Post: | |
To Thine Own Self Be True! Double winner here...with, not advice, but two sides o' the coin.
If you go...you may see what the support of an NA meeting is like. It may be a very powerful and beautiful experience for you to witness this, the celebration of the beginning of his recovery. You will meet some of his community and they will meet you...undoubtedly that have heard of you. You will here what his sponsor has to say about him, and what he has to say about himself. You will be treated with respect.
OR...it may be difficult for you to see him celebrated. It may be bittersweet for you, or you may have unresolved resentments that cause you to see the celebration with the perspective of anger and even jealousy. When you hear the good things said about him and the things he has to say you may feel critical and see the good things as a hypocrisy of what you have been through.
If the grace of recovery shines upon both of you, through hard work and perseverance and willingness and honesty, etc etc., then you will have many anniversaries to witness and celebrate.
Go to this one only if you do some soul searching, and praying, and know that it is the right thing for YOU! If it is not then it might be a good time for some honesty with him too...talk with your sponsor!

Hi there,

I watched my addict pick up his 30 day chip
.twice. it's a big deal because every second he's clean is a big deal. BUT, do what you want. He needs to lean on the group more than you. If you don't want to go just tell him you're proud of him.
Member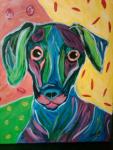 Join Date: May 2005
Posts: 1,688
First, I'll admit I have a warped sense of humor.....I just had a mental picture of the qualifiers in our lives showing up at our meetings to watch us pick up chips (if we had them that is). Who supports us in emotional sobriety? I don't think I've EVER seen a qualifier at an Anon meeting but I sure have seen a whole lot of Anons at AA and NA open meetings. It's kinda perversely funny.

That was just an aside.....

Back in the day I went to my ex's 90 day chip meeting and found it to be anticlimatic for me. I thought it was going to be more - something (but don't know what that would have been). I also felt sort of "left out" in a weird way and didn't like that I felt that.

Honestly, I'd do exactly what I felt like doing..... and do it for you.
Well, I am deciding NOT to go, I have a candle light meeting that night and I want to go to that more.....and he was fine about it. He said he asked because he thought it was a good idea (like he better, lol) and just wanted to make sure I wasn't feeling left out. I am not.

He said 30 days is nothing but a start so. I am kind of shocked that the key chains (the actual plastic key chain) means that much to him. He even has it on his key chain. I am not judging but just kind of surprised. Just an observation.
Currently Active Users Viewing this Thread: 1
(0 members and 1 guests)

Posting Rules
You may not post new threads
You may not post replies
You may not post attachments
You may not edit your posts
---
HTML code is Off
---