Opinions
Opinions
---
So I am new around here and I posted a rather lengthy thread in the newcomer forum detailing my substance abuse and my recent coming out to the people that are closest to me, my father, my boss (almost a second father really), and my girlfriend of nearly three years.
I felt like I just had to finally tell someone, I finally realized I am fighting a losing battle and that I have not been able to fix the problem on my own. I have a codeine addiction. I decided I would go to the addiction treatment center and set up an appointment and then tell everyone.. After telling my dad and my boss it felt like a huge weight was lifted off my shoulders, it finally gave them the answer they were looking for as to my recent actions over the past few months. They werent mad, but were obviously a little shocked, but they've been very warm and understanding about it.
Then I told my girlfriend, who Ive been hiding it from like everyone, about my use. She pretty much asked how long it had been going on and then said she thinks we should break up.. nothing is for certain yet but I am crushed, it took a lot of courage for me to tell people, and I told them because I need their support, and to have my largest life support back out on me is really hard to stomach.. I dont have much of a family at all, and in recent years relationships with friends have dwindled.
Thing is, I can understand her perspective, shes been wanting me to get help for my marijuana smoking as I havnt been able to quit that, and she has a lot of issues regarding substance abuse because of her dad, hes always smoked and drinked, and he got clean once and in her words she became daddys little girl again and things were good, but he started using again and their relationship is crap. Her dad beats her mom in his alcoholic fits, cheats on her and smokes away all their money. I understand the fear this must cause, and I understand that the fact that I kept this secret for so long must have her wondering what other secrets Ive been keeping..
Money has been really tight for me lately, and we've not been having as much fun as we used to, rarely go out or whatever.. I know largely a lot of this is because of the drugs and their consequences on my life, rather than them costing me a lot of money (which they havnt). We see each other on the weekends and for the past year now it just seems she comes over and studies.. shes always studying, and im always bored, and truthfully I have considered the option of breaking up because I think we've just hit a big boring rut together, sometimes I think that we don't really have much in common among other things, but we have great times together, we help each other out and push each other through problems..
..but I really do feel hurt that she just decided it would be best to abandon me and the relationship, almost to the point where I think that maybe we should break up. Maybe things have grown too mundane, maybe she doesn't care about me like I thought. I realize a lot of spouses leave under these cirumstances, but it seems more often than not to be for a lot greater reasons like repeated abuse, being caught in the act, overt constant lies and lost promises.. all I did was keep this from her because I was embarrassed, I was certain I could handle it and itd be gone and done with and no one would be the wiser. I now regret even telling her, even though I felt I absolutely had to..
Maybe I just need the complete fresh start, but damn is it going to be hard letting her go.. ive been through a hard break up before so I know I can handle it and I have ways to push aside bad thoughts like her sleeping with other men and other jealous insecure things like that, but I just.. I dont know, I feel like I've lost my backbone. All I want to do is curl up in bed spooned with her and end this nightmare, but I have a feeling my bed is going to be pretty lonely for a while now

You have been thinking seriously about breaking up with her, admittedly because the relationship is not healthy anyway...and yet you feel "abandoned" because she said so first?

She has seen the damage addiction does to a family, a partner, anyone who loves an actively addicted person. If she were my daughter I would tell her to run for the hills.

My son is an active addict, has been for many years, and I have seen first hand the damage this does to everyone in his path.

That said, there is hope for any addict who wants to recover. There are many wonderful double winners right here, who worked hard to get clean and who continue to work hard every day to remain so. It means putting down ALL the drugs, not just one of them, and it is a lot of hard work. It is a good time to focus only on yourself and your recovery. Your life just may depend on it.

Perhaps take this break as a blessing, as an opportunity to work on your program and to focus on the important thing...your complete sobriety.

Hugs
Ann
---
Last edited by Ann; 02-19-2012 at

01:26 PM

.
Grateful to be free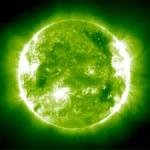 Join Date: May 2009
Location: Arizona
Posts: 3,681
I'm in a similar situation to yours, so I commiserate.

I flicker back and forth between hating and blaming my husband for dumping me when I admitted my addction and got into recovery, and then to forgiving him and feeling sorry for him because life with me those last couple years was not fun.

my latest boyfriend and I were both in recovery and then he dumped me to start drinking again. Sometimes life feels like a no win situation.

We are all born in our own skins, and we die in them, guess we have to live in them too. In the end we each only really have our own lives. They have to do what they have to do, and we have to do what we have to do.

I have to recover for my own sake, because my recovery isn't going to guarantee me anything from the outside. It's an inside job and I am the one who will benefit.

Have you ever ended a relationship? If you did, I am sure you had your reasons. You had to take care of you and protect your own interests, no matter what they were at the time.

You have to do that again only now the relationship is the one with yourself. By using, we are often trying too avoid the relationship with ourselves, but it's the one that won't go away, so...in recovery we try to work it out, with ourselves, for our own best interest.

All that other stuff can hurt like hell. I'm sorry. I'm hurting too.
When someone is on drugs, he is emotionally unavailable. Period.

She has likely experienced deep loneliness in her relationship with you. And your fog has been too thick to know it.

My guess is that she's exhausted by her unhappiness and loneliness and just doesn't have today the energy for building a relationship with you while you begin your recovery.

If I were her friend, I would tell her a one-year separation while you work on your recovery would be best. Maybe your friends might suggest that to you as well.

Addicts in their active addiction are usually oblivious to other people's needs and are usually uninterested in meeting those needs. As codependents in relationship with addicts, our gut tells us this and it hurts.

Your recovery and your new honesty is a start toward a meaningful life and eventually a meaningful relationship with someone. I wish you good health and much support in sobriety.
Member
Join Date: Nov 2007
Posts: 181
Hey Snidely
Sorry you're hurting. Hope I don't overstep but since you say you were thinking of leaving her before, and now you're in pain because SHE said she might want to break up...I think it might not be so much the loss of her that you're hurting over, but the fact that it isn't YOU doing the choosing? (I speak from experience....heh) Just something to think about, sometimes separating ego/attachment from a true desire to actually be with the person can make the situation clearer.

Wishing the best for you
I say this as the mother of an active meth addicted daughter.

And the wife (25 yrs) of a man, who....at 55 years old...has decided to become a Vicodin addict......

When you admitted your use....she was probably relieved to have an answer as to why things were the way they were. I know I was.

Because of her history with her family.....she simply doesn't have anything to offer you.
And it's not reasonable for you to expect it.

This is why we date....to see what the other one brings to the relationship.
You have brought addiction. She's not interested.

Be kind.....let her go....and go deal with your issues.
Thanks for the honest replies guys.

I hadn't really considered breaking up with her, I mean we have our ups and downs like everyone does. I've been hiding this addiction, but it really hasn't gotten in the way of our relationship, I do love her and I've supported her through so much of her own business, her parents fighting, giving her a safe place to avoid all that, pushing her on through school when shes down in the dumps and thinking about giving up, when her parents are being snide and hating her for going to school.. we've had a very happy loving relationship up to now really. I've supported her through her depression and bouts of anti-depressant drugs. I stayed with her when she shaved half of her head bald during a bout of anti-depressant withdrawal, and supported her and made her feel better.

I think the major issues aside from my newly ousted drug problem is that we only really see each other on the weekends. I live a fiften minute drive away as I moved closer to work, and with money being tight I try not to drive around way too much. I don't ever go to her house so she has to come to mine, her parents are spanish and don't speak english very well and honestly shes kind of kept me from knowing them at all. I also don't go out partying downtown or drinking or anything like that because its just too far from where I live, at the end of the night Im looking at a sixty dollar cab ride to get home and I just can't do it. So I guess things have been boring lately, even when she is over at my place just studying I find myself being bored and almost tied down like I can't just go out and do whatever, so thats gotten to me.. I mean, this drug or not, things are still going to be the same, Im still going to only really be able to see her on the weekends, and Im still not going to be able to go out and do crap all the time downtown like she wants.. my drug habit has not been very costly in the sense the drugs cost money.. my lifestyle is expensive, I have to work hard to maintain it, and I try to save money where I can.. sorry I cant afford twenty dollars each night of the week just to drive down and see someone for an hour.. when I get home after eating and doing stuff around the house its almost time for me to be thinking about bed... maybe part of it is just a clash between my new and growing adult life and her university lifestyle.

But I really adore this ******* girl. So much.

You guys are right I need to focus on me right now, but shes like my best friend, the only person I tell absolutely everything to, without her.. I have no one.. nothing.

I guess I am just trying to think of bad things as a reason to justify this being the last straw for her or something along those lines.. and perhaps to make it easier on myself since I can see reasons to end the relationship too..

But I mean.. from laying in bed together holding hands, proclaiming our love for one another, having her beg me to never leave, to marry her.. to this

man.

I'm in more pain now than I was when I was struggling with how to tell people.
Currently Active Users Viewing this Thread: 1
(0 members and 1 guests)

Posting Rules
You may not post new threads
You may not post replies
You may not post attachments
You may not edit your posts
---
HTML code is Off
---