New to this
Member
Join Date: May 2011
Posts: 2
New to this
---
I am currently involved with a heroin addict. I knew him many years ago and we reconnected recently, about four months ago. He told me he was in recovery (at the time he was doing methadone maintenance). I have been supportive to his recovery and in the last few months we have grown very close. We talk everyday and see each other as much as we can. He is a very smart, funny, sensitive, sweet and caring man. When we met up again, I was (and still am) going through my own life transition (divorce and starting over etc) and he has been so supportive of that. Well the clinic he was going to tapered him off methadone way to quickly and he started having horrible withdrawals and started using again. He told me right away, and we both cried together about it. He really wants help and to quit. He went to detox last week and came out feeling great, but within a few days, he was feeling awful again, and again used. He feels deeply ashamed of the control the drug has over him and he seems to have a strong desire to no longer let it control his life. Now he was been trying to wean himself down of the dope, only using every other day and much less than what he used to use. I told him I'd be supportive of however he chooses to quit, as long as he does in fact quit. I also told him that if he goes back to regular drug use without the intention of quitting, that I can no longer be a part of his life. Neither one of us really wants this, as we do have an amazing emotional and physical connection. We've even exchanged I love you's. My question is how do I do this? I feel very conflicted because I love being with him and spending time with him, but it kills me to see him suffering the way he is. He hated detox and does not want to do inpatient rehab, although next week he is starting an outpatient program that he will attend three hours a day, five days a week. What can I do to support/encourage him without seeming naggy and ending up pushing him away? And am I enabling him in any way? This is all very new to me as I have never had any addicts in my family or amongst my friends.
Welcome to SR, I'm glad you joined us here.

I'm sorry he is going through this and hope he finds his way to a better path.

If you are going through your own emotional issues right now with divorce and changes in your own life, maybe now would be a good time for you to do some healing and regain your balance before involving yourself in a life of addiction.

Whatever you choose, we are walking beside you here and I hope you make yourself comfortable, take a read around, and know that you are among friends here who understand.

Hugs
Member

Join Date: Dec 2007
Location: The Jungle
Posts: 5,435
Welcome to SR....this is a great place with a lot of people who have experience to share with you.
You've asked a very specific question:
What can I do to support/encourage him without seeming naggy and ending up pushing him away? And am I enabling him in any way?
We are very big on self care here. Often we get so drawn in to the addiction of the addict that we aren't aware that we become addicted ourselves.....to the addict. We lose focus. Right now, it may be a relief to take focus off of your own issues and have something else to focus on. This is not a healthy diversion for you or your addicted friend.
To answer the second part of your question...are you enabling him? I don't know. I would recommend a great book "CoDependent No More" by Melody Beatty. This book may help you recognize whether you are enabling or have codependent tendencies. The first step in correcting anything is acknowledgement.
I'm glad you came here. There is so much collective wisdom, strength and hope here at SR. Here in the Friends & Family forums you will read "Take care of you first" a lot. By taking care of ourselves first and foremost, we are able to stay focused on ourselves and allow the addict in our lives to focus on their own recovery without our interference.
Welcome.....you are not alone.
gentle hugs
ke
Member
Join Date: May 2011
Posts: 2
Update
---
My boyfriend has gone back to detox. He is planning to stay for the full thirty day inpatient program. I'm scared sh!tless and also excited. I'm going to miss him terribly but hopefully he will be able to speak with me in five days once he gets done with detox.
| | |
| --- | --- |
| The Following User Says Thank You to worriedsick79 For This Useful Post: | |
Member
Join Date: Apr 2007
Location: Seattle, WA
Posts: 3,335
That's awesome. While he's away, get that book! It'll give you something to focus on while he's gone, and the information in it will help you keep your hands off his recovery when he returns.

It's the first step for you!
Member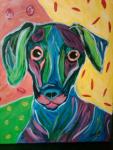 Join Date: May 2005
Posts: 1,688
hi and welcome. I agree with taking this time to get some reading done. When I got involved with a substance abuser the best thing that I did for me was to work on my own recovery in Naranon and Alanon. These programs taught me a lot about how to take care of me - which in the long run is the best way to help anyone else.

Glad you found our forum. It is a great place.
Welcome, glad you found SR. I have the book CoDependant No More, and read it often, over and over. I would also reccomend it as others do here too. Try to focus on taking care of yourself and educating yourself on addiction. Keep coming back!
Currently Active Users Viewing this Thread: 1
(0 members and 1 guests)

Posting Rules
You may not post new threads
You may not post replies
You may not post attachments
You may not edit your posts
---
HTML code is Off
---