Angry at the dealers??
Member
Join Date: Feb 2009
Posts: 774
back when i was overly involved with my addict i got to know some of her dealers. i had anger towards them. i thought of calling in leads to the cops. but i realized that was me trying to control something that could not be controlled. if they got busted, there'd be others.

she had many times planned on rehab and would tell them- this is the last you'll see me.
whenever she went back to them, they would actually give her a hard time about it- you're supposed to be in rehab -why you here -etc

one guy wouldn't sell to her for a while.

yes, theese people are dealers, but they are not pushers. it all goes back to the individual.
| | |
| --- | --- |
| The Following User Says Thank You to steve1840 For This Useful Post: | |
Heathen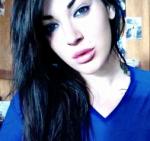 Join Date: Mar 2009
Location: La La Land, USA
Posts: 2,567
It's easier isn't it? The blame game.. get the easy target.. it's not as 'hard' or life changing as actually sitting with the fact that the addict has complete responsibility for willingly and purposefully destroying themselves. Course.. then as people who love addicts, is it the addict that then turned around and destroyed me? Or is there personal responsibility there as well, because I actively engaged in MY addiction to the addict, and allowed the treatment I'm a 'victim' of? (See how crazymaking and circular this gets? Blameshifting all over the damn place.).

When I got sober, I remember being pissed off at alcohol, and drugs. Oh man I was pissed, I flipped of the liquor aisles in grocery stores. I listened to really angry music that reminded me about how PISSED I was that alcohol and drugs had done so many bad things to me and my life. Only when I truly started recovering did I have to take on the incredibly harrowing and humbling task of blaming myself.
| | |
| --- | --- |
| The Following 2 Users Say Thank You to NeglectedWife For This Useful Post: | |
Member
Join Date: Apr 2011
Posts: 9
I hate the whole system that we live under at this time. If we spent half the money on healthcare/treatment for ill people to actually be well that we do on jails and law enforcement locking them up over and over, then maybe we could get somewhere. If we had access to jobs that paid a living wage then maybe selling dope wouldn't be such an attractive way to make money. The "war on drugs" is really just a war on the lower class and its highly misguided and not at all helpful. Our culture itself is highly dysfunctional in the way that it blatantly glorifies drugs and the drug culture while simultaneously trying to say "don't do that." A little common sense would go a long way towards improving the lives of Americans, but the people in charge must like it this way.
| | |
| --- | --- |
| The Following User Says Thank You to cristalyn For This Useful Post: | |
Member
Join Date: Aug 2010
Posts: 178
I just want to say one thing. My ex's main dealer had no drug problem himself. It's true he had trouble getting work, he was a migrant and had no real skills, but he made a LOT of money out of the misery of others, and supported a family VERY well on that money.
There's a few stereotypes here that rub me up the wrong way. It seems like the rich addict is worse than the poor dealer just because he has money! Does coming from a poor background mean you don't have to have a conscience? Or does coming from a rich background mean you are always to blame?
Small time dealers who do it to support their own habit are different to me, it's the big ones, the ones that make money that really do my head in.
I know it doesn't help to blame the dealers, and maybe I don't really blame them for what happened to my ex. I just don't like them!
| | |
| --- | --- |
| The Following User Says Thank You to milo88 For This Useful Post: | |
Forum Leader

Join Date: Dec 2008
Posts: 10,614
Yeah, A stepson brought his into his father's home (this was before we got married)!

Mr. HG was furious, but realized that this large man might be carrying a weapon so just acted very nonchalant about the whole thing! Ah, the bad old days....
| | |
| --- | --- |
| The Following User Says Thank You to Seren For This Useful Post: | |
Member
Join Date: May 2011
Posts: 12
I feel the same way. I still at times think how easy it would be to turn his cousin and his mother in for dealing the crack and xananx to him. But I'm trying very hard not act out of anger. Only time I cannot seem to stop myself is when I see the delivery guy pull up to the crack house and the small children are outside playing. I do give them a hard time at that point. Not as hard as I'd like to though. The hardest part for me is seeing the dealers as human beings who just need money because they can't get a job. My brother can't get a job, should he go rob a bank? I need to and am working on that-seeing them as human, not robbing a bank-lol. I feel torn if I just ignore them when they deliver in my neighborhood. I don't really want them to feel safe and welcome ya know.
| | |
| --- | --- |
| The Following User Says Thank You to changethemusic For This Useful Post: | |
Member
Join Date: May 2011
Location: Jacksonville Florida
Posts: 48
I was once angry at my husband's dealers too. Come to find out my husband was the dealer, and his supplier was one of our family's good friend. I mean our kids went to school together, we had birthday parties and BBQ's together. After my husband lost his job, and I found about the dealing, he just became an addict, pawning and selling anything he touched. My husband dealt ( and used) the drugs while he was at work, and since I worked in the evenings he continued to deal out of my house when I wasn't home. He worked a system, a smart almost flawless system that he had timed out to the T. He knew every night what time I'd be home, and the scary thing is his buyers knew too. They knew my schedule better than me. Now his buyers are dealing, and guess who is the buyer (thats right my husband). Its insane because these dealers, and buyers were our friends! Talk about being isolated!!! I went thru my stage of being angry, yelling at them, throwing whatever I could put my hands on when they showed up at my door and I was unexpectantly home from work. But now, after attempting the first step I know that I cannot control this. That is there reality, and this is mine. I know there is a hotline you can call if you know someone who is doctor shopping (this is huge here in florida with opiates) or of a doctor who is a "quack" or a pill mill. I am unsure of the number, but if you do a little googling, you could probably find it, if you feel the need to intervene anyway. I decided not to, because I feel like there is a Higher Power that they will have to answer to, and it isn't me or the police!
| | |
| --- | --- |
| The Following User Says Thank You to somberheart For This Useful Post: | |
Member
Join Date: May 2010
Posts: 1,149
selfish culture
---
Originally Posted by
milo88

Yes, I hate 'em too. But most of them are scary people that don't seem to have the normal human traits - like caring about another human being. It would be great if you could dob them in without inveigling yourself further into that world, but I don't think that's possible.
It's a horrible thing to feel, hatred. I wish I didn't feel it, but I do too. I know most of them have their own problems with drugs, so I try to also wish them recovery and see them as suffering as well, because they surely must be. But still, to me it's a further step down to be a dealer.
I am with most that most dealers wouldn't be in business if werent for the choices and desires of the customers/end user. BUT dealers are just as selfish as the drug abusers because they put profit before anything else including someone else's life. There's blood on the drugs and money involved in drug dealing wether it be the shootouts & murders like in Mexico or the local gangs doing drive bys. Or the overdoses and misery many long term hard core drug abusers cause. Most dealers know their customers are committing crime to get the money to pay them. They're basically aiding & abetting in crime if not committing one themselves. It's a culture of the ends justify the means. Anything goes in the name of the dollar or getting that high.
And that's the inner city open air crack dealer. I don't even want to get into the "I only sell to friends" type where they think they are above it all. Or since they deal out of their living and not a corner they're something special. But you still have someone thinking the laws most abide by don't apply them, they can do what ever they want. Like they're the true entrepreneur or something. But in the end they are nothing but a criminal.
Currently Active Users Viewing this Thread: 1
(0 members and 1 guests)

Posting Rules
You may not post new threads
You may not post replies
You may not post attachments
You may not edit your posts
---
HTML code is Off
---