It just gets worse and worse
It just gets worse and worse
---
AS calls me this morning. Seems his gf didn't hear the alarm this morning and he missed his dose at the Methadone Clinic. Of course he has a friend with some 'bottles' for sell, but he doesn't have any money. Well, that sucks as last Friday you had $500 in the bank and just got paid over $250 last Thursday. He says, I know you don't give a **** and won't 'lend' me any money though. Yeah, you have that right...no money here. He says, well I guess I will have to scheme some money so I'm not sick all day. Just told him 'good luck with that' and he is like 'yeah, thanks for caring'..
Guess I just needed to write this out to squash the old feeling of guilt, that would have in the past had me giving him the money just so he wouldn't use today. Thing is, now I know that even if I did give him money it would likely not be spent on methadone, but heroin...
Ugh..I keep waiting for him to hit bottom or for God to put someone in his path that will help him FINALLY get out of this cycle for good, but I find myself getting discouraged when that doesn't seem to be in the near future.
So I come here to read the success stories and the struggles that make me feel not so alone in this.
Asking for prayers from those of you who pray. Please pray that my son and all the addicts we love find direction soon, and that we who love them find peace knowing they are in God's loving hands if they would only realize it..

The Following 16 Users Say Thank You to Hurtbad2505 For This Useful Post:

Angelic17

(09-27-2010),

Chino

(09-27-2010),

dollydo

(09-27-2010),

HopeHEALS

(09-27-2010),

HurtingDad

(09-27-2010),

JMFburns

(09-27-2010),

KariSue

(09-27-2010),

keepinon

(09-27-2010),

Kindeyes

(09-27-2010),

litehorse

(09-27-2010),

Maggiemac

(09-27-2010),

mooselips

(09-27-2010),

outtolunch

(09-27-2010),

Soberliner

(09-27-2010),

sojourner

(09-27-2010),

wicked

(09-27-2010)
| | |
| --- | --- |
| The Following User Says Thank You to keepinon For This Useful Post: | |
| | |
| --- | --- |
| The Following User Says Thank You to wntsluv2beit For This Useful Post: | |
Member

Join Date: Dec 2007
Location: The Jungle
Posts: 5,435
hurtbad
Your son has my prayers (as do all of the addicts we love). I hope that he (and my own AS) experience devine intervention of some type that helps them toward recovery.

You also have my prayers because I understand how difficult it is not to succumb to the guilt that is heaped on by an AS. I'm sure you do what I do......Let go and Let God repeat.

You did good Mom......

gentle hugs
| | |
| --- | --- |
| The Following User Says Thank You to Kindeyes For This Useful Post: | |
| | |
| --- | --- |
| The Following 2 Users Say Thank You to islandcat For This Useful Post: | |
Hurt,
Heaven knows you have my prayers as do all the addicts and their families.

Sometimes, we can put our boundaries in place, and detach with love, but still, as parents, and loved ones, we find ourselves awfulizing about what CAN, or WILL happen.

Until we can finally accept we have no power over our addicts and truly believe it, we suffer with hurt, and fear. Or maybe, just because we ARE parents, and loved ones, those feelings never go away for long.

In my case, I have found that attending a meeting seems to get my head and heart together in the right place.


Hugs and hugs.
do something good for YOU.
| | |
| --- | --- |
| The Following 3 Users Say Thank You to mooselips For This Useful Post: | |
hurtsobad - - this is a terrible path we all travel - none of us volunteered for the journey - but we travel together sharing strength, comfort and encouragement - my prayers are with you and your son, and all of the loved ones suffering - because we love them we suffer too - even when we detach we still love and love brings pain but pain shared becomes a little more bearable - when geese travel they use many strategies that help them complete the journey - one of those strategies is to keep honking so the lead goose at the time hears them and is encouraged - we are here for you - we will keep honking
| | |
| --- | --- |
| The Following 2 Users Say Thank You to litehorse For This Useful Post: | |
| | |
| --- | --- |
| The Following User Says Thank You to HurtingDad For This Useful Post: | |
Member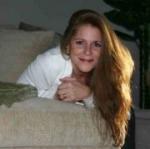 Join Date: Feb 2009
Location: Earth
Posts: 1,249
Hurtbad, GOD says, YES, NO, NOT YET. I'm thinking it's not yet for right now. Don't ever stop praying. I am convinced that the only thing that has saved my son is prayer. GOD heard me pleading daily and nightly. Your son is on my church's prayer list. I know your son will be alright. Don't have guilt. Guilt is not a feeling from GOD. And if you were the one to give him money, how would you feel if he got a bad dose of heroin? Tough love is just that. TOUGH. Tough for the addict, and tougher on the parents and people who love them. You did the right thing.

Dear Lord, Please hear my prayer. Hurtbad, is hurting bad. She needs you Lord. Go to her son, and take him in your arms. Lead him to his sobriety. Put an angel in his path. Someone that can show him the right way to deal with life. Protect this young man from harms way, until he can get the help he needs. Don't let him wind up sick or worse. Please Lord, No mother can bear to watch her child self destruct. It's not fair, and it's the most painful thing for a mother. That boy is part of her, and she is hurting right along with him. Please get the boy out of the path of drugs, and into the path of recovery and healing. Help his parents to stay calm, and have the strength and ability to not enable their son. In Jesus's name I pray, Amen.

Hurt, my heart goes out to you. I have been there, and I know what your feeling. My son put me through the same exact thing. It might take time for things to change. Your son can't have methadone in his system if he needs to get into a program. He needs to be in withdrawal, or using. How sad is that? I went through all of this, and then some.
My hair fell out from the stress and heartache. I only have my one son. He is my life, and if something happens to him, I don't know if I can go on. It's an exhausting and painful disease for everyone who is involved. Keep praying. I will too.
| | |
| --- | --- |
| The Following 3 Users Say Thank You to Angelic17 For This Useful Post: | |
Member
Join Date: May 2008
Posts: 1,906
this is why I am thinking he is wanting to use, can't do that if you take a dose of methadone.
Yes you can. This is what my xah did for months. A bit of heroin, a bit of methadone and throw in some xanax. They're smart enough to know the cutoff's and smart enough to know how to get MORE methadone to make them high. Good for you for standing tough. Everyone thinks with methadone you can't get high. BS, you can get enough to break through with heroin or whatever. BTDT. It's manipulation @ it's finest.
I remember calling the clinic. I was like WTH? He's clearly high and you're STILL dosing him? NO they weren't. He was concocting his own cocktail and manipulating ME to get the $ to fund it.
Currently Active Users Viewing this Thread: 1
(0 members and 1 guests)

Posting Rules
You may not post new threads
You may not post replies
You may not post attachments
You may not edit your posts
---
HTML code is Off
---