Major help needed now
Member
Join Date: Jun 2007
Posts: 472
Major help needed now
---
This site said when I first got to the recovery period to keep a journal. I am now up to 36 pages of parole violations. I am too upset to even go back to see what I have posted. The latest has been about a trailer and lawnmower that he sold to his brother that the PD says was stolen. Seller wass a druggie, a wormie sort of person-don't know dont care. Cheifof PD showed up and asked a bunch of questions and told him yes I had met rgw worm., Just an ever ending battle with AH who says I bring up the past-but how can on when the past is currently repeating the same almost to the date when I joined SR.

To make along story short, letting the PD read the pages, should end my metal termoil.

You know, my sentimal 10 yr. old truck-he has it and PD promisses if they arrest him, they will bring it home.

It is not that I am hangin in with the man-he was getting thing done around my house and two in grams estate. I guess in the long run I have paid daily=one way or the other.

I what mind my says to do-(I have always told the PD I krpy s journal.

TIME TO LET THEM HAVE IT???????????????

Does this mean I want to hurt AH-I have never hurt him, Does it mean my health, mental health, my dogs(which the sorry sob took one) He has my LITTLR DOG Missy the pitbull.

Enough, give the PD the journal or not????
Member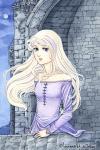 Join Date: Jun 2007
Location: My House
Posts: 1,122
The first thing that pops into my mind about this journal is whether or not there is anything in there that could get you into trouble? Not that I think you would have deliberately broken a law because of him or anything, but unless you're some kind of legal expert, how do you know there's not something in there that could come back to haunt you? I would at least ask an attorney to look at it first.

I may not have been around when others told you to keep a journal, but I'm not sure that a journal would be considered a legal document anyhow, unless you are planning to read it to a judge or jury in court. That might be considered heresay and inadmissable, but here again ask an attorney. But I would think that, since you told the police about the journal, that if they thought it would be helpful they would have asked for it.

And I don't think you want to hurt him at all. I think you're just sick of putting up with him. He has definitely not made things easy for you.
| | |
| --- | --- |
| The Following User Says Thank You to Freedom1990 For This Useful Post: | |
Member
Join Date: May 2010
Location: Exactly where my HP wants me to be
Posts: 136
Your journal is inadmissible as evidence, first, so showing it to the PD is unlikely to go anywhere.

Secondly, by even thinking of doing this you are still attempting to control your addict. You can't. You are powerless. The only person you can control is yourself.

So, are you going to get into the metaphorical driver's seat or not? Are you along for a ride on the crazy train, or are you in charge of your wonderful journey? You make the call.
Nerggirl is right, Momsrainbow. You are powerless over the addict. This was a huge revelation for me. Once I let go of trying to control him (and enabling him) and concentrated on ME and working to making my life better, we eventually separated. I may sometimes miss him working on things around the house (most of which he never completed anyway), but you know, moms, you can hire someone for that when you have the money. And without them using/stealing your money, I found I had a little more left anyway without him there.

No matter what happens to him, you will be OK. It takes time to walk through the pain ... but it will get better for you! Keep reading and posting!
| | |
| --- | --- |
| The Following User Says Thank You to rayofsunshine For This Useful Post: | |
I agree with Nerdgirl. It is an attempt to control his consequences. Possibly reading the journal with a therapist would be a better option. It will help you release it, share it and process it as you work through the anger. The next option....burning it. Letting it go. But if that is too extreme and you are holding on to it.... then ask yourself why you hold on to it and go from there.
I have followed most of your threads. You are still in a power struggle with AH, the truck thing has been going on forever. For some reason you continue to have contact with him, encourage a relationship with him, then are mad/upset because he does the same things over and over.

I don't think the journal some one suggested you keep was to be a running dialog of his crimminal acts, I would imagine they were suggesting you journal for you to help you disconnect from him and find a way to go forward with your life.

If you want to be done with him , do whatever you must do to finally be done.

Refocus, stop wasting your time on him, do something to help you, a suggestion--No Contract. You can stop the insanity once and for all-do it.
| | |
| --- | --- |
| The Following User Says Thank You to dollydo For This Useful Post: | |
Member
Join Date: Apr 2007
Location: Seattle, WA
Posts: 3,335
I think a journal is suppose to be for you to record your inner most feelings... not to record someone elses parole violations...

What are you documenting all these? What's the point? Is it about child custody or something?

Gosh. Think about what you could do with your life if you were able to focus all the time and energy spent you spend on him back onto yourself.
Currently Active Users Viewing this Thread: 1
(0 members and 1 guests)

Posting Rules
You may not post new threads
You may not post replies
You may not post attachments
You may not edit your posts
---
HTML code is Off
---