Powerlessness and Unmanageability
Member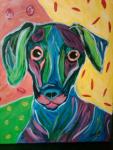 Join Date: May 2005
Posts: 1,688
Powerlessness and Unmanageability
---
there are so many new members of our forum and many of us other members that continue to experience pain and vulnerability. Today's message in The Language of Letting Go was particularly powerful for me. It hit the nail on the head.

Today I am struggling with the concept of emotional availability in a partner and this spoke right to it. I also think about how I keep trying to buy bread at the hardware store. I suppose the analogy that works for me right now is that the manager of the hardware store keeps telling me that he wants to stock bread and is going to stock bread. I keep believing that he is going to do that but *surprise surprise* somehow the bread is never there. Surrender. That is what I am going to meditate on today.

Just wanted to share the thoughts that are helping me so much today with this meditation.......

Powerlessness and Unmanageability

Willpower is not the key to the way of life we are seeking. Surrender is.

"I have spent much of my life trying to make people be, do, or feel something they aren't, don't want to do, and choose not to feel. I have made them, and myself, crazy in that process," said one recovering woman.

I spent my childhood trying to make an alcoholic father who didn't love himself be a normal person who loved me. I then married an alcoholic and spent a decade trying to make him stop drinking.

I have spent years trying to make emotionally unavailable people be emotionally present for me. I have spent even more years trying to make family members, who are content feeling miserable, happy.

What I'm saying is this: I've spent much of my life desperately and vainly trying to do the impossible and feeling like a failure when I couldn't. It's been like planting corn and trying to make the seeds grow peas. Won't work!

By surrendering to powerlessness, I gain the presence of mind to stop wasting my time and energy trying to change and control that which I cannot change and control. It gives me permission to stop trying to do the impossible and focus on what is possible: being who I am, loving myself, feeling what I feel, and doing what I want to do with my life.

In recovery, we learn to stop fighting lions, simply because we cannot win. We also learn that the more we are focused on controlling and changing others, the more unmanageable our life becomes. The more we focus on living our own life, the more we have a life to live, and the more manageable our life will become.

Today, I will accept powerlessness where I have no power to change things, and I'll allow my life to become manageable.
The Following 12 Users Say Thank You to lightseeker For This Useful Post:

anvilhead

(05-29-2010),

Chino

(05-29-2010),

Christen

(05-29-2010),

cymbal

(05-29-2010),

damnedone

(05-29-2010),

HealingWillCome

(05-29-2010),

loveon2legs

(05-29-2010),

Spiritual Seeker

(05-29-2010),

Sunshine2

(05-29-2010),

tchappy

(05-29-2010),

tjp613

(05-29-2010),

wicked

(05-29-2010)
Member

Join Date: Feb 2008
Location: In a good place
Posts: 4,482
Well, that's the second time I've read "emotionally unavailable" today. Looks like that's the new phrase for me to spend some extra time with. I'm predicting a little more clarity in my near future

| | |
| --- | --- |
| The Following 2 Users Say Thank You to loveon2legs For This Useful Post: | |
Member
Join Date: Nov 2006
Posts: 1,237
just a note to add.....I've been in a relationship for 3 years....all but the 4 months I've been sober this relationship has been filled with booze....My bf is still drinking...heavily at times... not in the house,but comes home stinking of booze...he has drank everyday this week, now lays around the couch!!! I'm finding myself trying to control his drinking...and i don't want to go there...been threw this before...but now that I'm sober I guess Im expecting him to show some respect...I'm wanting a new life and it seems he just wants what he has always had....maybe I'm outgrowing him...maybe it's time to move on...I love your post lightseeker..and I'm going to take it to heart!!
| | |
| --- | --- |
| The Following 3 Users Say Thank You to loveon2legs For This Useful Post: | |
Member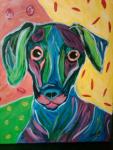 Join Date: May 2005
Posts: 1,688
hi Love....congrats on your sobriety. I believe it's difficult to have a partner that continues to drink while you are working on recovery. One thing that was difficult for me to wrap my head around was the difference between boundaries, acceptatnce, and control. That was (and still is) hard for me.

I'm trying to define what my bottom lines ares and the consequences that come with them. The nice thing is that it can be evolving as I grow and understand my needs better.

I bet that as you work a recovery you'll learn more about yourself. The things that I found to be acceptable 5 years ago are no longer acceptable. I want more serenity in my life and am willing to take the steps that have that happening. I finally am valuing my emotional sobriety way more than any relationship that I am in. That was something that was a big switch for me.

Today I am working to accept that if someone behaves in ways that are unacceptable for me (not judgement of the other person but with the focus on what is ok by me, for me, and with me) then that is an indication that I need to detach....whether is is to leave the room, the house, or the relationship.

Take care!
| | |
| --- | --- |
| The Following User Says Thank You to lightseeker For This Useful Post: | |
the moment I saw the word "Powerlessness", my own addict's words came into my mind.. "You're giving me too much power", and he talked to me so much about reclaiming my own power.. it sounds strange coming from an addict huh? They are supposed to use this power against us to manipulate, and I think this is what each and every of us does, giving our whole power to them, who we love so much, and they destroy us most of the time (doesn't mean they want to do this)
well, sadly, he DID use it against me several times also, even though he claims he wouldn't do such a thing, but every time he feels "threatened", he uses anything he can to disarm me.. well, I've gained some experience with all this so it ain't working anymore, but yeah, this is what happens and these are shortly the thoughts I wanted to share at the sight of the word "Powerlessnes".
But it's true, at the point when you can't feel you can regain that "power", it's best to surrender to it. I still couldn't manage to do it myself, I just accepted things as they are and struggled with learning to cope with everything that used to drive me insane, so now I can say "oh well, I've seen this before.. I know how to deal with it".
just sharing my thoughts also, at a late hour when my brain went to sleep a while ago heh..
good posting there

| | |
| --- | --- |
| The Following 2 Users Say Thank You to damnedone For This Useful Post: | |
Currently Active Users Viewing this Thread: 1
(0 members and 1 guests)

Posting Rules
You may not post new threads
You may not post replies
You may not post attachments
You may not edit your posts
---
HTML code is Off
---