Coincidental evidence
Member

Join Date: Feb 2008
Location: In a good place
Posts: 4,482
Coincidental evidence
---
I've read a few posts on the board today about evidence of use and the behaviors associated with it, along with eye openers concerning denial. That our HP is giving us the opportunities we need. Reminds me of Ann's favorite saying that coincidence is God's way of remaining anonymous.

It made me think about Miss Done's post the other day about our second brain aka the enteric nervous system aka gut feelings.

In the last 24 hours there have been things going on in my life where all of this applied, though it's not about addiction. Prior to my own recovery because of addiction, I would have been in a tailspin. Instead I'm working my way through it all, and realizing this is an opportunity to take my recovery to another level.

Addiction and recovery truly touches all aspects of our lives.
The Following 11 Users Say Thank You to Chino For This Useful Post:

bluebelle

(02-20-2010),

coffeedrinker

(02-20-2010),

greeteachday

(02-18-2010),

Impurrfect

(02-18-2010),

Lenina

(02-18-2010),

outtolunch

(02-20-2010),

rayofsunshine

(02-18-2010),

sofacat

(02-19-2010),

teke

(02-19-2010),

tjp613

(02-18-2010),

want2Bfree325

(02-18-2010)
Member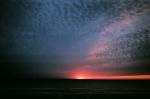 Join Date: Mar 2009
Posts: 1,334
I noticed alot of this stuff happening to me when I was open to it.....aware of it.....kind of like the stuff in" the Secret." I think it is also God's..... Ask/Recieve ......Grace. I have noticed putting questions of the Universe or God....and I get wow.....amazing answers.....when I forget about it...let it go....and trust. I heard somewhere there is a soul........ 9lbs. of measurable stuff in your gut.......maybe related.
Member
Join Date: Dec 2005
Location: in my own world~
Posts: 1,237
Hi Chino, I have told my son with what I have learned about addiction and my codependancy I do have something to thank him for. I use all my tools in my everyday life now and it has helped me so much. Addiction and dealing with my son has taken me to a higher level of understanding how so many people can take advantage of us IF we let them. Our lives are calm for the moment and I'm enjoying the peace....Smiles, Bonnie
Member
Join Date: Jun 2008
Location: Orange County, NY
Posts: 116
After going through this with my son, and addressing the issues of my own codependency has also changed my life in ALL aspects. I began therapy in June after my son suffered yet another relapse. I realized that my life was i a tailspin and I needed to get help. I went there to address the reasons of my codependency and to learn some coping skills for myself while loving someone in active addiction. Within a few visits I began to look at the other areas of my life, my rotten marriage for one. I've since realized how strong I am, how long I stayed in a rotten marriage out of fear of the unknown, and maybe thinking that I couldn't do it alone, when I realized how many years I have been.

I asked DH for a divorce three months ago. I'm totally ok, have come to terms with it, and do feel some kind of inner peace for "speaking my truth" as my therapist says.

Recovery rocks!
| | |
| --- | --- |
| The Following User Says Thank You to sistergldnhair For This Useful Post: | |
hey chino

i think recovery people are some of the wisest people i know. through all the heart aches and suffering, we learn to cope with life on a total different level than those who haven't had to go through what we have. using the tools of recovery becomes a way of life, period. to me that tool box is a gift from god.
Member

Join Date: Feb 2008
Location: In a good place
Posts: 4,482
I don't know when my perspective changed, I just know it did. I'll always have a reaction, a first impulse, but obsessing became replaced by reflection i.e. what can I learn from this and how can I protect myself better?
Last week I had a dream where I saw an approaching storm then a streak of lightning in full sunlight. I wasn't afraid of it and was really in awe over the lightning, it's so rare to see that in broad daylight! I understood the storm part of the dream but was a little stumped by that lightning. My therapist said "you saw the light."
I agree teke, it's a gift from God

Member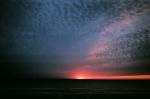 Join Date: Mar 2009
Posts: 1,334
I just have this unseen trust of God that I can handle stuff because I am in recovery myself from addictions and codependency. I got sober through the Grace of God. I was able to let go of a marriage that was not serving me in my recovery, and I I have given the XAH over to the care of God. I am free of the worry and fear I used to be paralzed by. I laugh today where I used to be unable to see any way out or anything positive. I have real friends. I have answers and hope. God's grace keeps pace with whatever I face.
Currently Active Users Viewing this Thread: 1
(0 members and 1 guests)

Posting Rules
You may not post new threads
You may not post replies
You may not post attachments
You may not edit your posts
---
HTML code is Off
---