The lies continue
Member
Join Date: Jul 2008
Location: Massachusetts
Posts: 729
The lies continue
---
I need the strength of SR to get out of this relationship. I had some suspicion that he was up to no good yesterday. I let it slide as I have seen him working recovering. Than this morning I get some truth.
I texted a friend of mine congratulating him on the news he was having a baby girl. He replied thanks than asking me what was up with my ABF as he has not been to his homegroup (AA) and he heard he has not been showing up for work.
So I text his boss who is my friend and say has ABF not been showing up and he replied I had to let him go as he has been late for work did he not tell you. I said no and that I didnt know what to do. He said trust your gut and I think he is up to something.
So then he told me he met with his sponsor on saturday which is why he was late to the meeting we went to, together. I am really good friends with his sponsor from before meeting my ABF and sponsored confirmed confirmed he did not meet with ABF on saturday. He did this as he could not enable ABF to lie. He also said ABF is way more focused on me and relationship than his recovery. It is like he is obsessed with loosing me, but not working recovery.
I know I have to detach with love but it is so hard. He knows I want to talk to him and is for now avoiding me (fear) and I am letting him as I am not chasing him down for lies.
Please help me see that leaving him is best.

seven years ago I split from the ABF in my life....after 2 years of no contact..we now chat on the phone as friends....he is STILL living the same way and worse with girlfriends and he hasn't stopped drinking, he has picked up a pain pill addiction and continues the same cycle with every gf.
It brought closure to me and great gratitude that I am out of it.
If I had stayed NOTHING at all would have changed, it would have just gotten worse...it did anyway for him..but not for ME.
Member
Join Date: Jul 2008
Location: Massachusetts
Posts: 729
Well he called I was on the other line with a sponsee so I did not answer. He is at the army for the day doing things so he cannot take calls whenever he wants (as some may recall he is getting ready to deploy).

I know I want to be happy, joyous and free. I will keep everyone posted on the results of our phone call. He left a voicemail with an excuse as to why he did not go to his homegroup. All fear of other people's opinion. BS if we are willing to go to any length like me than we go to places where there will be help for us regardless of what a few think.
Member
Join Date: Jul 2008
Location: Massachusetts
Posts: 729
Well we talked and he had an answer for everything. He did not want to tell me about work as he did not want me to get involved in it. He never really had plans to meet his sponsor. I know it is lies and above all he admitted he put me before his recovery. That is the red flag. So I am sure I will keep posting on here for strength.
What if you stopped talking to him?
If the past points to the present and future...he will keep lying and he will search for one you can buy, why the aggravation and temptation to buy it? It may be prettily wrapped but the package is unchanged....and I think it is a can of worms.
You deserve to relate yourself with trustworthy people.
He has proven he is not that.
I know it is not what you want to have and you don't like it that he is so glib with fabricating stories but I don't think anything you say or do is going to change that one little bit...at most he will be more careful with his stories and get better at it.?
Member
Join Date: Jul 2008
Location: Massachusetts
Posts: 729
You are so right! He even said if you check my phone records you will see I have been calling my sponsor everyday. I said I cannot check them as you changed you password and he said NO I didnt and I said well someone else did than???? Hello I am not dumb!!!
LOL....I have heard similar things as if the lie was actually more real than the facts!
It really isn't normal to be checking up on our partners...calling THEIR bosses, sponsors, associates, watching their phone and bank records ad nauseum.
All this points to is that he is unreliable and untrustworthy. You really don't need all the details or to discuss your truth with him. He doesn't deal in truth.
What do you want or need to be able to cut him loose?
You said you wanted help and support in getting out of this and having it other with.
hugs,
Live
I had some suspicion...
I let it slide...
I get some truth...
I texted a friend...
I text his boss...
I am really good friends with his sponsor...
"I cannot check them as you changed you password"... (his phone records)


Sounds like you are running yourself ragged trying to keep up with his addiction issues.

Try to turn the focus back on you and your own recovery. I think his deployment is the absolute best thing for you....you seem very enmeshed and could use the space. I'm sure your sponsor would want you to have some space from an active addict as well.



If you could detach if any of us could detach from our doc, our addict. But put yourself in the shoes of someone not necessarily him but a person that has their gf or wife calling sponsors, calling bosses, digging in records. Is this truly something you want to do? Is this truly something you would want done to you? If I could convey this gently and not sound like a recovery nag hag lol but with just honest truth to you... it is not normal to do those things, it is also a serious invasion of the other person's privacy and I think it might be against AA or NA principles to be talking with sponsors of loved ones.
I know you want confirmation of your suspicions and you want him to do the program the way you do the program but he apparently can't or won't. I think you are a caring loving person that needs a sober/clean mate and one that is going to be around for the next couple months. You deserve better and it is beneath you to be snooping around. Said with care and concern.

| | |
| --- | --- |
| The Following User Says Thank You to coffeedrinker For This Useful Post: | |
bona fido dog-lover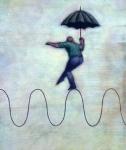 Join Date: Mar 2008
Location: eastern USA
Posts: 87,212
I am glad you can now have a life for YOURSELF. I am so sorry you had to go thru all this but I hope it is the end of running yourself ragged and the beginning of a new and glorious life for YOU.

big (((hugs)))
Currently Active Users Viewing this Thread: 1
(0 members and 1 guests)

Posting Rules
You may not post new threads
You may not post replies
You may not post attachments
You may not edit your posts
---
HTML code is Off
---