need feedback
Member
Join Date: Feb 2006
Location: in the south
Posts: 219
need feedback
---
friends,
my son called last night and he got a job. there is a condition. this is a job in sales and he needs a car. it is my understanding that this is a commission job. therefore you will have an outlay of cash in the form of gas, insurance, new car tag etc. he has a car here that is titled to his wife (soon to be ex-wife). I am presuming he has her okay.

Of course he wants us to assist him in the gas, ins., tag etc. until he can begin making sales. I told him I felt that was a lot of outlay for a job that might not pan out (example..no sales) for now I told him my dh and I would get the counselors(at his rehab) opinion and see what kind of company this is and if he thinks it is a good idea.

So once again I am in the doghouse for not being "gung-ho" on a job he found. However, if he expects us to help him make this possible don't we have a right to express our doubts? I personally feel like he should get a paying job that includes a regular week to week paycheck. But is that controlling on my part? Or just the expression of an opinion?

I think he should save his money while working at another job and if the sales job is available AFTER he saves his $$$ then go for it. Of course you all know how well that idea is going to go over. Seems to me I can never win. Now my son thinks I am the stumbling block in a great job for him.

I feel pretty low right now but we have only last week set him up in rehab and now this. Am I wrong thinking this sales job is a bad idea? Also my dh and I would have to miss a days work to get the car to him plus make the arrangements for a tag and insurance since he is in a different state. Really it isn't a cut and dried issue but I'd appreciate any thoughts. dixied
Tough one.
Here's a suggestion i have tried when my AS wanted me to buy something for him. I made him earn it. No handouts. He had to do work for me like yard work, cleaning the garage, detailing the car, small home repairs, things like that. I helped him and he helped me. If he didnt finish the work or do it well then he didnt get paid for it. Many times he changed his mind after he found out he had to earn it. Whatever you do dont give the money upfront - just like any job you work first and then get paid.
I think you were 100% right you didnt say no, just that you would talk to the
counselors(at his rehab) first.

My AH was in sales for along time ( addicts seem to have a special calling for talking people into things and make great salesmen)

and when he was in treatment he wanted to get a sales job and his counselors(at his rehab) told him NO, not for at least a year............said it was to much pressure and not enough accountability schedule wise and such.

I know its not easy but I believe that you did the right thing, and asking for a professionals imput is great that way its not just you, and the counselor can discuss the issue with your son further ..........

hang in there,
Member
Join Date: Dec 2005
Location: in my own world~
Posts: 1,237
I agree with everyone above. Thats probably cause I am done handing out cash or fixing things that my son can take care of. If it need be~~your son can find another job that pays weekly. Sounds like a better plan anyways. Good luck and stay UP~~~IMO your doing the right thing. It's just so dang hard for moms to stay in their recovery and thats what its about now..Hugs, Bonnie
When my daughter got her waitressing job she needed black pants and a white shirt. I bought two pants and two shirts and she paid me back out of her first paycheck. I felt okay doing this for her. Hugs, Marle
*~10 YEARS BABY~*

Join Date: Nov 2005
Location: Hollywood
Posts: 9,369
But is that controlling on my part? Or just the expression of an opinion?
For making him stand on his own two feet and take life as it comes like
the adult that he is?
until he can begin making sales.
I don't know how it is there, but I have a few friends in the car business, the commission thing can be pretty tough, so I see where you are coming from. Is there a how long? How much?
Recovery has taken me almost three years to get back to "doing what I want to do", I had to do A LOT of things, a lot of jobs to get back to be where I wanted to be, and I am still working on that. But that is my responsibility to figure it out and get to my goals.

That's JMO.
Your an Amazing Mom! DON'T FORGET IT!
But is that controlling on my part? Or just the expression of an opinion?
Nope not controlling at all. There is no reason in the world for you to do all this for him. If he really wants this 'type' of job, well gee, I guess he's going to have to 'earn' the money at another type of job first, one that doesn't require all this 'up front' pay out. That is being an adult and handling things in an adult manner.
I am surprised that the sober living facility would even approve of such a 'vague' job. When I was in the Recovery House, we had to have a job with 'set hours.' No travelling all over hell and gone and back. We had to leave our daily or weekly schedule with the 'House Parent' and phone numbers where we could be reached. Not that they ever called me, but I think it was a way of earning their trust.
Now, if I were you, I would say NO at this time. You don't have to give a reason. NO is a complete sentence.
J M H O
Love and hugs,
Member
Join Date: Apr 2007
Location: Seattle, WA
Posts: 3,335
Hi Dixied. This may not be the job for your son. The first thing I thought is that a person who has no car should not be looking for work in a field that requires you provide your own transportation. Unfortunately, not having transportation is a consequences of the poor choices he has made in life. I hope you think long and hard about rescue-ing him.

Personally, knowing what I know about addicts and recovery, I would not give a person in a half-way house a car. Just my opinion. But in all honesty, recovering addicts don't need to be traveling around town in a car all day by themselves. It would be a huge trigger to most. Having a car is downfall to many addicts straight out of recovery.

Unfortunately your son may be angry if you don't support him in this, but where he is now and the situation he is in is his responsibility not yours. And solving his transportation problem likewise, be his responsibility, not yours.

Maybe just use the old fall back, "youre a smart boy. I know you'll figure out a solution to this on your own."
I don't think it is controlling to say no. For all the reasons stated, your thoughts on this make perfect sense. He doesn't have to like it - this is your choice.

It's his choice what kind of job he takes, just as it is your choice not to continue to carry the financial burden. Seems fair enough.
Go with your gut. That is a lot to invest in a job that is a maybe and sales are ALWAYS a maybe.

My husband used to wait tables and he would ask me for $20 so he could "give change" to customers. I would always ask why the restaurant didn't give him change and he would say, "they don't have that kind of cash on hand at the start of the night." I never gave it to him. I told him (the two times he asked,) that we didn't have the money either.

Later found out on both those nights he took 20$ from the ATM and probably bought drugs.

So, I may be the wrong person to ask, but I'm always wary of things for jobs costing so much. Sounds like the wrong kind of job to me if you need a lot of money to get started in it.
Member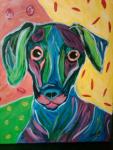 Join Date: May 2005
Posts: 1,688
My gut reaction to this is "if in doubt, don't". He is still at the beginning of all of this and his asking for help/bail out/assistance is old thinking. Normal for him to do this and normal to want to help. Remember, nothing changes if nothing changes. You have good instincts and don't let motherly wanting to help feelings cloud things for you. If he needs that much help to do that job then it's a pretty clear sign that that is not the right job.

Hugs and thinking about you and sending prayers for continued recovery for your son!
(((Dixied)))

I agree with everyone else, go with your gut. I, personally, think you are right to not jump in there with all the expenses he needs.

I took a job waiting tables, mainly because I would have money in my pocket every night. Of course, I was in a diversion center and we were allowed ONLY to use the bus/rail system for tranpsortation. There is just no way I could work for commission...I have to have a steady income that I can count on.

One other thing....This is one of his consequences of his using, and I think HE needs to deal with it. I struggled for a year, not having a car, because I put myself there. When I was actually able to buy a car, I had a huge sense of accomplishment.

In my opinion, if you get a job, are required to have a car and can't afford one, you look for another job. Just like I have nursing SKILLS, but I don't have a current license, so I can't be a nurse. My consequences.

I think you did an awesome job in your response. He may not get the job he WANTS, but I'm sure he can find a job that will provide a steady income.

Hugs and prayers!

Amy
Sounds like at the end of it all, he'll have a car and you'll be out a lot of money. I don't consider it controlling at all, it's your money. Now if it was his money and you were trying to tell him what to do with it that might be different. Expressing an opinion on what someone else thinks you should do with YOUR money is completely sane.

Sales and commision are just to iffy for anyone.

Hugs,
Currently Active Users Viewing this Thread: 1
(0 members and 1 guests)

Posting Rules
You may not post new threads
You may not post replies
You may not post attachments
You may not edit your posts
---
HTML code is Off
---