A jumble of feelings
A jumble of feelings
---
I am new. Last night AH went to his first meeting. He wanted to make sure I knew he was going so he called me to find out what time the meeting was-the local Naranon site only had one listed at the location but the location had 2 listed. I checked and told him when they were. He said he did not want to check online because our 7 year old might catch him-doesnít want him to know why he's going to a meeting (itís not unusual for him to be gone at night--he is a musician--church music director by day (not now) and jazz musician by night).
AH asked me which meeting to go to and I said--this is all in your hands. If you go, when you go, where you go. I drove past the location on the way home from picking our son up from daycare and then thought--I should not be checking up on him. But I thought-he did not go and he is probably getting high or at a bar drinking. I hate that this is what I think. He lies to me openly or by omission. My trust for him is zilch so even on non-addiction related things I am unsure if I trust him. I don't know how to deal with that.
Also, so he goes to meeting. . .am I allowed to ask how it went or do I stay out of it?
I read drainedwife's post and many of the things she wrote are part of my life. AH saying he is depressed so self-medicates (my response is you are not a doctor, you don't get to prescribe medicine for you).
He tells me he is afraid that even if he does get straight I will leave him so what is the point. I tell him he needs to do it for him before he does it for his family--and then we can take it from there.
I am fed up. He lost his very well paying church job 2 years ago-long story but yes, drugs were involved. Now he just wants to be a jazz musician--which of course is where all the people he works with get high. He wants to be an artist--but can't he do that sober? I am tired of keeping the house together alone-especially with 2 emotionally disabled kids. I have loved him, hated him, resented him and about 4 years ago I realized I feel nothing. Our marriage feels like a business, not a marriage.
rozied
Join Date: Sep 2006
Location: PA, USA
Posts: 1,292
Dear Wife2Kids, Welcome to SR this is a very good place to be when dealing with an addict. Many yrs ago I was married to a compulsive gambler & its just as bad as drugs. After 10yrs of my life, sitting in Gam Anon many nites, 2 kids, a million separations, a divorce, remarriage, finally another divorce I was done. There was no way I could live with it & found that love was not enough & the opposite of love is not hate it is indifference.
Keep coming here. Many more people will be along to answer you. This is definitely a good support system for anyone dealing with an addict.
I am here because of my eldest son.
Member
Join Date: Apr 2007
Location: Seattle, WA
Posts: 3,335
Sorry that you are going through this but glad you found this website. This is a great place for you to start working out your jumbled feelings.

So I have to ask, did you do the driveby? Did he make it to the meeting? Pretty goofy to think that a 7 year old will "catch him" looking up meetings on the internet and use that as an excuse to have you do something for him that he is perfectily capable of doing himself.

It sounds like he is full of reasons why he uses and NOT full of reasons why he should quit using. That's manipulation to me... but what do I know. :-) When an addict is serious about recovery, they won't care who knows about it. In fact, they will be very obvious in their commitment to getting better. They won't have any other choice. You can't save your butt while you are still trying to save your face...

What I DO know is that you didn't cause his addiction, you can't control his addiction, you can't cure his addiction. What you can do is take care of yourself and your children. Sounds like you are trying to do that. This website can be a great tool for you. Keep reading and posting here.
Member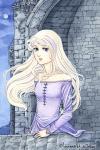 Join Date: Jun 2007
Location: My House
Posts: 1,122
I have a silly question, but maybe I misread... did you say he was supposed to go to a Naranon meeting? He should really be going to NA instead... Naranon would be better for you.

I have no further advice at this point, but I am glad you found us, and I hope you continue to read and go to as many meetings as you can. They really do help!
Sorry--I am new to the lingo to--it was an NA meeting. There are no Naranon meetings where we live. A friend suggested I go to Alanon instead.

Kitty yes I did do the drive-by and saw our van so he was there. . .or at least parked in their lot. I am going to try not to do that again. I need to read the 12 steps and start working on myself. He can work on himself.

He has already tried to go down the road of saying it was my fault and that was pretty unsuccessful. He uses marijuana and drinks and came home last night from the meeting and had a beer and a margarita. So I think he will do what he has done in the past-switch one for the other--instead of living sober.

He was very cranky this morning and this afternoon when I got home from work...which I took as a good sign as far as him not getting high during the day and having to actually be there with our 2 kids all day.

Tonight he is going to the place to work where he gets high all the time. I have told him more times than I can remember that he needs to dump the job--but of course he says we need the money--but if he wanted to he could find a way to replace it easy enough.
Currently Active Users Viewing this Thread: 1
(0 members and 1 guests)

Posting Rules
You may not post new threads
You may not post replies
You may not post attachments
You may not edit your posts
---
HTML code is Off
---