and now..........Pregnant
Member
Join Date: Jan 2007
Location: Seattle WA
Posts: 9
and now..........Pregnant
---
I dont know if any of you remember me.
ABF......Loves......Crack........verbal and emotional abuse.
I went back a few months ago - and made one mistake -
after 6 months, we "did it" once..........now I am pregnant.
7 weeks to be exact.
Since I told him last week, he has become viciously abusive - he even said he wished me dead. To kill it and die with it on the table.

I am so alone.
I am sad and I am scared.
Hurt..................I know he is an addict and if you read my past posts you know he is deep into his addiction.
I never thought that I would be abandoned this way.
I cant even think
Member
Join Date: Jan 2007
Location: Seattle WA
Posts: 9
You are right. I am addicted to him.
I question if Love even has anything to do with the picture anymore.

I know that I cant fathom how he can turn his back, leave me to sleep on the carpet upstairs with a blanket and pillow........taking away the mattress.....he said I wasnt allowed to use it.
It must be more that just him being and addict.


Now he says he cant live with me. That he would be better off on his own.
Of course now he also has finally gotten a job. its been 3 months since he was fired from his HUGE paying job. The job he has now is also equivilant to his old pay.
So, me, the one who supported us on $15 an hour for months and months........is left - while he goes off with his $50 hr job - that is until he stops going to work consistantly like last time.

I just needed to vent, cry and say something.
I have all the proof and validation that he is a horrible person. That he is evil.
and I am so codependant and hurt that I all I can think about is why why why why why.


Is he running away because of the baby, the responsibilities he doesnt want???
Member
Join Date: Jan 2007
Location: Seattle WA
Posts: 9
I guess I understand why your words are a bit harsh - but I have not made a decision of if I am keeping the child.
I desperatly want it........but dont know if its the right decision.


but i also hope that you could agree that I am in a bit of shock here.
I have never been pregnant before -


I just wanted a safe place to vent.

this is all too much now. So I wont post for awhile.
I hurt enough
Myheartmylove,

I have to say regardless if right now all you think about is him I do need to say one thing that you are one step closer to getting out of this situation.

You recongize what he is doing is abusive, evil, you also mentioned that this is more than him being an addict.

Not all addicts phsyically abuse their loved one.. this man is more than that and I know you know that more than anything your child wont be in a safe enviroment with him around.

There are hotlines, shelters that you could go to, there are people who understand who could talk and support you.
Please consider it!

Also know what EVERYONE posts comes from their heart, experience and concern. Please feel free to share.

Hugs,
Jewelz
You deserve to be treated with respect at all times.

Please take care of yourself. Call a shelter or Domestic Violence hotline. They can help you make some of your big decisions.

Hugs

Cats
Member
Join Date: Apr 2008
Posts: 282
I'm afraid he will hurt you...please re-read your posts...what would you say to any of us or a friend or someone you care about??? You are confused...we understand but this is critical. You MUST take the advice given here.

He WILL NOT get better now. He wants you and your baby to die.....He is dangerous and sick....protect yourself and the baby. Even if your decision is not to keep the baby...thats your choice as well but what about the rest of your life?

He has beaten you down to the point where you don't even value your own life. He should be in jail or somewhere...Oh My god...my codie-ness is coming out. If I was near you I would come and get you out but I think you might not go!!!

There is help for you...Make a phone call...My dog doesnt even sleep on the damn floor! You said you can't think. Can you just think of something as simple as making a phone call...please...this could save your life!
hey My Heart-
(((hugs)))
You said:
It must be more that just him being and addict.
and I think you are right. He is an abusive person. He doesn't get to blame the drugs for his behavior. Nope. It is still him driving the boat, I don't care what kinda gas he's using.
You are a human being! A woman. Absolute and beyond limitation! Your self-esteem is in the basement right now - but it doesn't have to be that way.
Can you get to a Naranon or AlAnon meeting? Can you find some counseling? Women's shelters can give you referals, or your doctor or a nurse. Don't be afraid to open up to professionals- it isn't your fault and you have nothing to be ashamed of.
Just take a little healthy baby step and reach out for some local help. You'll find better days and brighter options I promise if you accept some help.
Peace and (((hugs))) again!!!!
B.
Rest peacefully Sonny Boy

Join Date: Nov 2004
Location: Florida, Tennessee
Posts: 840
((MHML))

Hi, I hope you are still checking in on this thread. It's rough, what you are going through. And sometimes, things can hurt so bad, that we just stop careing about ourselves. I've been there. It seemed like the more I was mis-treated, the more I would strive to do better, to Make them love me somehow. I felt worthless, and yes, I even wondered if anyone could love me. But you know what? I can look back on that time in my life and I realize that I was basically brainwashed. I had been told so many times that I was no good, would never amout to nothing, that no one would ever love me, that I had started believing those things and my thought process started revolving around all my negatives until I really didn't have a human in this body, it was just a shell with bones and skin.

It's a form of control on his part, if he can keep you knocked down, degraded and miserable, then he stands a fairly good chance of having total and complete control over you. You will just continue to take it and keep trying to be better so that maybe, just maybe, he will show a small ounce of some kind of affection, or even....love.

But this isn't love hon. This is ownership and control. This is dangerous. I have just met you here and I have more love and concern for you than this man ever has or ever will. You are his toy to manipulate and play with, then cast aside for a new toy. Broken enough so that when he decides he wants to play again, you will be right there waiting.

I know you are confused and so hurt right now that you don't know where to turn. But there is hope. You reached out here, that is the best sign in the world that you aren't totally broken down yet, that you want something better for your life. You can have something better. You can laugh and be free and happy again, I promise you that. But you have to work for it. You have to decide that YOU are going to make things better for YOU, not him.

You have some very hard decisions to make. You have a child growing inside of you, already you feel that attachment, that love is growing for that child, but you are torn because you also know what you would be bringing that child into if you stay in this relationship. You don't feel strong enough to face it alone. There is help out there for you, please reach out and grab it. No matter what your decision ends up being in the end, you deserve to have the time and the peace to actually think and make the decision that you can live with, without him threatening you or belittling you. Please, Please, Please, contact a local womans shelter. Give yourself a few days, or even weeks, to heal emotionally so that you can think straight and know all of your options. Don't let someone else determine who you are, fight it. You deserve to laugh and be happy. You deserve a good loving relationship. You deserve to be free. You deserve to live life to its fullest.

I do care. We care. But no one out there can help you until you decide that you want to help yourself. Once you make that decision, then there are thousands of people out there that want to help.

Sending you lots of love and Prayers
B
My heart,
I'm thinking of you this morning, and I hope you're safe.
The most important thing, regarding all of this, is for you to be safe.


It doesn't even matter why he is so abusive, the cause doesn't matter,
what matters is YOU.

Be safe, and check in.

Hugs,
You have received great advice from the previous posters but I just want to ditto that you should reach out for help. A local shelter, therapist or meeting.

Take care of your baby and yourself. You two are the most important!

Sending Hugs and Prayers,
Daisy
Member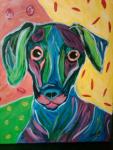 Join Date: May 2005
Posts: 1,688
My heart -

hope that you are still checking in. I know that you are feeling overwhelmed with everything that is going on. I've leaned on people in my recovery programs at times like this - its HP doing for me what I can't do for myself. So many people are out there that will help you. Can you get to an Alanaon or Naranon meeting? Please consider calling the Domestic Violence Hotline. That is probably the most important thing.

You are right - it is so much more than addiction....what you are going through is abusive. Bonds that are formed that encompass betrayal become tighter at times - it is the abuse cycle. Get with people that understand that leaving an abuser can be very difficult (even emotionally for some crazy reason). I promise you that the people that pick up the phone at the hotlines have excellent training and experience. They understand your situation and there will be NO judgement. I've found that judgement sends me right back to the abuser (crazy as that is).

hope that you are taking care of yourself and latching onto the help that is available.
Currently Active Users Viewing this Thread: 1
(0 members and 1 guests)

Posting Rules
You may not post new threads
You may not post replies
You may not post attachments
You may not edit your posts
---
HTML code is Off
---