Not What I expected
Not What I expected
---
Not even close. The past couple of days has just been such a confusion for me. A good one. But so different. Here let me explain.

But first Bad News. We couldn't pay the lisicnes fees on the cars because AH had gotten a ticket for speeding in March/07 that he had not told me about. Yeah I know more suprises. I had found it in his Jeep while he was in treatment and choose to not confront him about it. Plus I had thought he would have paid it by now. Because it was a year ago. Well he hadn't. So when he went to pay for the lisences for the cars they said he can't till he pays the $200 ticket. Which I of course do not have because I had no clue so did not budget for it. Which means we might be without the cars for a little while till his next check comes in because the Lisecnes are due on the 31st and the checks are not going be here till the 1st or the 4th. So that is the bad news. But we did not fight about it. I did not see the purpose to it. This all happened before his treatment and when I confronted him about it he owned up to it with no problems and no anger. Where as before he would have exploded with anger and blaming and so on. Which brings me to the good news.

AH's behaviour since he has been home has been totally different. With only a few reminders needed. He has been talking to me about everything. Where before I was expect to handle all family problems(budget, kids, house, pets, you name it) he now wants to be involved and sits and discusses it with me. When he sees me up cleaning he gets up and helps. I am in shock.

I can't go into a lot of details. AH and I made an agreement that anything pertaining to his treamtent, our counsling, and our discussions on the abuse and what has happened and what we will do to fix it will stay between us so that we can feel open enough to trust to talk to each other. But I can tell you this. I have a lot of hope. Part of me is scared to trust this because he has let me down so much and he knows this and understands. But if this is how AH is going to be from now on Then my family is going to be way better then ok.

The scary part for me though is he wants to get to know me. Our relationship before consisted of it revolving basically around him. I was ok with that mostly. I know it sounds bad but with my disabilities I felt safe feeling like I was invisible even to him. Now he wants to change that. He says he wants me to be totaly involved in his treatment. I told him it is his treatment and is suppose to be about him. And he said he knows that but he wants me to know what he is doing and to see how hard he is working on himself for himself so I can see how it will help our family and us. I don't know what to think. He has already shared everything about his treatment experience with me but I can't go into that. And that was a learning experience for me.

I am just so confused. I don't know what to think, do or say anymore. He says he knows and understands. He actually talks to me now and listens. And I wonder who this man is. Seriously. I have no idea who he is. We have our first couples counsling session tomorrow morning so that should help. And he said that he is fine with any boundaries I need to put into place and he will follow them. He understands why I need them. HUH????? Well that is great but who is this man.

Does treatment really change them this drastically? Seriously? I am not complaining. I am not. I love that he is talking to me, and being involved and wanting to be a support and to work on our marriage and is working his program and wants me to be involved in his treatment and so on. But does treatment really have this happen because this is really not what I expect at all. Not anywhere near what I expected. I still have my walls up. I still do not trust it. THough I do have hopes that this is going to stay like this; that this is not just an act. But seriously is this what happens?

Anyway, I wanted to let you know how things have been here. There is peace for the first time in my home, in a long time.
Nikki
Member
Join Date: Apr 2007
Location: Seattle, WA
Posts: 3,335
I don't have any advice about your husband. I just know that it's most important for us to say focused on our own recoveries and stick to our boundaries. Then, no matter what happens, we know that we can survive it.

Glad things are going well at home. Enjoy it.
i am glad your husband is doing so good. remember to take care of yourself. i can not say this is an act, i hope this is all for real. you can not work his program for him. it is his just as your is yours. keep coming back & let us know how u r. i promise we want tell him what you say. prayers for you both. hugs,
Senior Member
Join Date: Nov 2007
Location: Right here somewhere
Posts: 509
sounds like he is on a pink cloud. But clouds tend to pop if there isnt daily maintenace in attending meetings, working with a sponsor etc....

what kind of recovery program have you put together for yourself?
Nikki2003,
Well let's not look a gift horse in the mouth, this is all wonderful news you have shared.

BUT...(there's always a but, somewhere, isn't there?)
YOU need to have your OWN program, full of meetings, and support.

What I have seen sometimes, especially in my oldest son, is they start out all gung ho, then somehow start falling off the edge of the Earth.

Hopefully that isn't going to happen, but none the less,
YOU need to take care of you, that's what YOUR meetings, and sober recovery are for!

Hugs,
Thanks all. I know. He has already started to attend his NA meetings. And is set to attend his first AA meeting tomorrow. My next personal counsling session is on Tuesday. I will be seeing the counslor twice a weel for now. Once privately and once in the couples sessions. I am still focusing on me. I have to stay healthy for my kids and make sure no matter what happens that I can always be there. But either way this is a good start.
Nikki
Member
Join Date: Sep 2005
Location: homebased
Posts: 408
It is good that you have a support system in place and that you will be meeting with counselors...for you

what you are describing sounds like the wonderful honeymoon period (my son had one each time he finished rehab) that follows intensive therapy and altho honeymoons can be brief they also have the potential to blossom into a fine lifelong relationship....

miracles happen

I am praying that your husband has found his path to recovery and finds the strength to stay on it...

in the meantime take care of yourself and you will always be able to care for your children....come what may (and may it all be good!)
I'm going to say enjoy what you have right now. But continue to work on your recovery and keep your focus on yourself so that if anything were to happen you'll be okay. Generally, in my experience and my opinion, you can't really tell where they are going with their recovery until about 4-5 months into it. But even then there are no guarantees that is why it is so important to continue to work on your own recovery.
Nikki: It really does sound like the "pink cloud" or "honeymoon" period to me as well. I am praying for your sake as well as your children that this is the "real thing".

For me, my pinkcloud/honeymoon lasted for 2 months until he fell off the wagon. We spent a hard time during the holidays and are back on the road to recovery again.

I can't say what will happen as I am on the fence. But, I can tell you that I am still in love with my husband and am not ready to let the alcohol "win". Although the alcoholism is his fight, I am trying to remember that the recovery is "our fight".

Our entire family is in counseling and treatment. The inpatient treatment program that he went to was a family centered program that drove that philosophy into our brains.

I will keep praying for you. But, as everyone has said, work YOUR steps.

God Bless
Member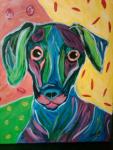 Join Date: May 2005
Posts: 1,688
I'm glad that his return home has gone so smoothly. I also know that Anil is absolutely right about the fight being the addict's fight - not ours. I am the only one that can keep myself sober and RAH is the only one that can keep himself clean. What helps the most is working our own programs. That is where I really began to learn about not taking anyone else's inventory (good or bad) and that the only thing that I have any control over are my own actions. Are you going to Alanon or Naranon? I have had a counselor and also gone to couples counselling but the anon groups have been incredibly important for me. Counselors are not available 24/7 like my friends in recovery.

The early days of recovery are hopeful and also nerve racking. As time went on I was able to begin to relax. The first year was hard because I kept waiting for the other shoe to drop and things to go bad. I/we made it through that and are on year 2+ now. It does get better but I still need recovery as much today as I did in the beginning.

Enjoy this good time and try to keep on taking good care of you!

Love, Donna
Nikki:

I want to make sure that you didn't misunderstand my previous post.

I agree with everyone that the alcoholics recovery is their fight. However, my recovery as a his wife is my responsibility. I have to work my steps in order for the family to recover from the disaray our life was in before he entered recovery.

What choices my AH makes are his own. I can't make him stop drinking or stay sober. I can however control my reaction to any relapse he may or may not have.

Please do enjoy this time. It will allow you to build a foundation of hope, just remember to be diligent in your recovery as well.
Currently Active Users Viewing this Thread: 1
(0 members and 1 guests)

Posting Rules
You may not post new threads
You may not post replies
You may not post attachments
You may not edit your posts
---
HTML code is Off
---