Help! Is he really recovered?
anamaria
Join Date: Jul 2006
Location: texas
Posts: 36
Help! Is he really recovered?
---
At least that's what it appears to be.
It's been an ongoing cycle since July 2006 when I caught him with cocaine...on coke/off coke...swore he'd quit for our family...but I continued to find him using. On top of it, he was drinking so heavily, I'd discovered he'd be sneaking out to his truck to binge on vodka. Well, that's a long story short.
Things came to a head about 2 months ago when we were on vacation visiting family putting on our "front" or perfect family faces. He'd been traveling for work and was strung out from the night before. We'd had an arguement about the kids and he pushed and shoved me all around the den. I left my in-laws with the kids and stayed with friends and for the next week, even talked to a lawyer and filed for divorce b/c I'd 'had enough' of, well , everything. He went back to our home and I stayed on vacation pursuing not to come home. He fell into a depression and cried to me for about 1 whole week. I broke down and told his parents EVERYTTHING as before I was denying, and protecting him and what others told me enabling him. His mom spoke to him and told him he was destroying his family. Finally, I decided to go home and prepare my leave from him. When we came home and he swore to me that he would do anything to make things work. I was hesitant and skeptical, however, my soul told me something was sincere and different. I warned him, No more drugs or alcohol or we are leaving again.
It's been 2 months without any occurrance and he's, I swear, a changed man. THis may sound naive of me, but our relationship is BETTER than it's ever been. He's a better Dad, husband, and more satisfied with himself.
My question is this: How long will this last. Is this it? Is this the turnaround? Once an addict, always an addict, right? What should I expect? What have you experienced? I am hopeful and positive and he is too.
once an addict is always an addict that is true. the good thing is if he works a program he can go into remission & stay that way.this is a one day at a time program for him & you too.keep your boundries set & stick with them. hope for the best, but don't expect anything. it is all up to him.prayers hope
Anamaria, there are no guarantees in life for any of us, with or without addicts. We are only guaranteed happiness when we discover that WE hold the key to our own happiness and have all along.

These sound like good days for both of you. My thoughts are to embrace the joy in each day, wallow in it and let the light shine. Worrying about tomorrow just sucks all the beauty out of today and in the end never changes the outcome.

One day at a time, that's a good way to live and ensure you never miss the good times.

Hugs
Anamaria -

Yes, once an addict, always an addict. BUT as a recovering addict, I am nothing like I was when I was active.

I agree with Ann...enjoy today.

We addicts CAN recover. They always say go by the person's actions, not their words, and it sounds like his actions are good. No one can say how long it will last. I, personally, plan on being a recovering addict until the day I die. But just like Ann said, I only have today.

I hope things continue to go well for you and your family.

Hugs and prayers!

Amy
Member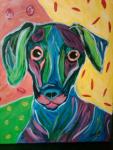 Join Date: May 2005
Posts: 1,688
I too say go by his actions. Spiritual fitness is a daily practice. Today, my RAH is sober but I know that that can change on a dime....or rather a puff. I don't live in fear of that anymore - it helps me to work my own program and stay in today. Enjoy where you are - but keep your eyes open. Addiction is a chronic relapsing disease - what's important though are the choices he makes whenever that happens. Sounds okay for now! Enjoy where you are and trust your gut. What is it saying to you? Hugs and prayers - Donna
Member
Join Date: Nov 2007
Location: Miami, Florida
Posts: 6
I am happy to hear what sounds like a good outcome but you must stay vigilant because this disease is very cunning and manipulative. If you want to kep the sanity and peace your family is experiencing now you need to try to encourage him to go to meetings so when he feels weak and the disease tells him you are not noticing and its okay to use he can call his sponsor or someone with more clean time that can do what we cant understand what the disease is doing to him. Nobody can do this alone and unless we too are addicts we will never truly understand their demons. Good luck and hope you guys stay as happy as you are now.
anamaria
Join Date: Jul 2006
Location: texas
Posts: 36
The problem is he's never been to any meetings. I think he realized he had a problem when we left, I filed for divorce, he pushed and shoved me. Maybe this was his wake up call? I wish he would go to meetings. We go to church now. I guess time will tell.
He tells me he likes beer and wants one at dinner....but I refuse to let him have one in front of me. Now, I'm not saying he doesn't when he's away on business. I do know that when he comes home, he's not strung out or looking really worn, like he used to . I'm worried that the 1 beer will turn into 6 or more! He hates me to bring it up to him, but I have to be firm.
I hate to say this, but I would keep my guard up. My husband was clean and sober for 15 years when we first got together. He relapsed a couple months after we got married and has been in active addiction for the last 4 years now. He's had bouts of sobriety but has kept going back out over and over again. Each time he got clean, I supported him, cheered him on and celebrated each milestone with him to no avail. I was still always in a knot waiting for the other shoe to drop and find out he was back using again. You have to draw your line in the sand and don't let him bully you or guilt you into moving the line further and further back. Figure how exactly how much you are willing to stand and make that clear to him. Good luck to you!

Tracy
Member
Join Date: Apr 2007
Location: Okanagan BC
Posts: 328
I wish you alot more days of sobriety in your house. I hate waiting for the other shoe to drop. My ASO is always trying to stay sober, he relapses, then tries again. It is so hard. With 2 months sober, are you feeling any better about your future together? are you happy day to day? Good Luck!
Currently Active Users Viewing this Thread: 1
(0 members and 1 guests)

Posting Rules
You may not post new threads
You may not post replies
You may not post attachments
You may not edit your posts
---
HTML code is Off
---