Son's getting out of jail
Son's getting out of jail
---
My AS will be getting out of jail in a couple of months. The time will be here soon.
I can not allow him to come home. Regardless that he is a great person when he is sober. His drug abuse history has been going on for 12 years.

He has burned too many bridges. Even though I can not let him come home, I'd like to plant a seed for him to find a safe and sober shelter.

The sad part is that he has been to four rehabs. Do the jails provide some kind of social service? Or will they simply release him with no where to go?

That scares me.

I wonder if an Oxford House would consider him. I would pay a couple of months rent. I'm sure he would find a job.

I'd really appreciate any suggestions. It's so hard to detach and to let go.
Perhaps letting him know how you feel, telling him what you just told us, will help him look for other options, such as a sober living house.

I think you are wise to take time and protect yourself from further chaos. In the end, he will be okay or not, regardless of where he lives. And he will show you by his actions as much as his words...over time...if there is anything left to salvage of this relationship or if the damage is not repairable. Either can happen, even if he stays clean and sober.

So, my suggestions are to be honest, be helpful with resources of options if his access to them is limited, and then let go and let him find his own way.

This isn't easy for you, I know, just know that we're walking with you all the way, no matter what you decide to do or not do.

Hugs
the prison system will help him find a place like a half way house. i am not sure about jails. you are making the right decision. i have always begged my son to go to a half way house when he was release from prison but he always had his wife to come home to. now he has other places. they can find a place to stay if they are not wanting to change there ways.i is sad. prayers for you & your son.
Member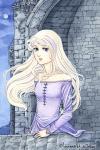 Join Date: Jun 2007
Location: My House
Posts: 1,122
Is there someone in the jurisdiction where he is detained that you could call and ask how they do things? Even if you just call the first number in the phone book, someone at one of their offices should be able to tell you who to call to find out about things like that. If not, like you suggested, a halfway house may be the way to go. If it were me, I would call a local rehab place and ask them which halfway houses they recommend to their patients, because not all halfway houses are created equal, from what I've heard.

I wish him well in his journey. Maybe this time in jail has given him the wakeup call he needs.

*hugs and prayers*
Hey CONGRRATS on not taking him in !!
A Oxford house is a great place to go . I just had to watch my addict ex get out of prison ...go on a runner..and now he's back . Within 3 months of getting out...Addicition..criminal thinking . I have seen many reoffend and he really needs to get back into life slowly with some structure..I know I DID after being in for a year!!!

Depending on how far north you are ..sometimes they DON"T help when you get out. The person most likely to give you some good suggestions would be the probation officer. They are pretty helpful and work closely enough with the person to maybe care a little..

I hope he makes it this time!! SO hard to watch that happen to people we love..

love north
Thank you all for your replies. This is why we need each other.
WE find hope and realize that we are not alone.

The Oxford Houses have a large website and an application.
I will talk this over with him.
It is really up to him and I am powerless over the outcome.

There is one thing that I can do and that is to love him.
Unconditional Love is what I can give him, without any regrets.
i think it's real fair of you to give him the heads up now that he cannot come home - it gives him time to make a plan. sometimes we just get wishy washy with our daughter, and i know that adds to her confusion..

hugs, k
((((Sobercuse))))
Just sending support and prayers your way tonight.
Praying for a good outcome for your son on the sober living facility.
You've made a good decision for him and yourself. jmho
Member
Join Date: Dec 2006
Location: GO PENS
Posts: 1,151
Sobercuse,
I just went throught this with my daughter. She was in jail for a week. Forensics at our county jail got involved with her. She has a hearing on Sept 6th and Forensics plan on being there to let the judge know that they advise her to be taken to rehab and then a 3/4 house. You can call the jail and ask about their services. That is how I got put in touch with Forensics.

Good luck, hope you get some help.............Lo
I applaud you for making a very difficult decision. After years of AS's drug and jails history, I did the same and have never regretted it. The first time was the hardest. The next was so much easier.
Offering suggestions is positive and helpful. Of course, the decision will be entirely
his.
Keep taking care of you. HP has your son.
You and son are in my prayers.
Hugs
Thank you to all of you for your replies.

I've received a letter from my son. The drug counselor has been to see him.
He may be going to an inpatient rehab for 6 months and then to a 3/4 house.....

I feel comforted to know that he is finding some sort of direction.

He needs help and it's more than I can handle......
I am his Mother, not his Higher Power.
Currently Active Users Viewing this Thread: 1
(0 members and 1 guests)

Posting Rules
You may not post new threads
You may not post replies
You may not post attachments
You may not edit your posts
---
HTML code is Off
---