Codie Relapse Continued
Codie Relapse Continued
---
sooooooooooo.....just to show you all how up and freaking down this thing can get. this morning i am laughing at myself and feeling all empowered that i recognized my relapse and took my power back. And then........this afternoon, i call my RABF just to say hi and asked him what he was doing. he mentioned he was on the way to his boss' house to look at a road they wanted more rock/gravel on. i was like, "oh, ok, where are you going after that?" and he kind of chuckled...and i said "what's so funny? who are you laughing at? is someone with you?" and he said, "Damn....what in the world is wrong with you? I am laughing at you....because you have asked me 10 questions since we started talking 2 minutes ago." And i said, "I was just calling to say hi...sorry i asked too many questions...i didn't mean to offend you!!" Then i hung up. THEN, 10 minutes later i called back to ask him how he could hang up the phone with me like that and not even try to call back?? He said, "Darlin', i was about to call you back...i was giving you some time to cool off...i am not sure what is up with you today??" So my question is......WHAT THE HELL IS WRONG WITH ME??? Why am i doing things that i KNOW are wrong??? I KNOW I am pushing him away!!! I know i relapsed this weekend and i thought i was over it.....but i feel so freaking insecure and emotional and then i think,,,,,,,maybe it is my intuition trying to tell me something is up. Yet, he has given me no reason to think this?? I DON'T LIKE THIS!!!!!!!!!!!!!!!! SHED DOME MORE LIGHT...PLEASE!!!!!!!
Member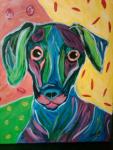 Join Date: May 2005
Posts: 1,688
hey codieI....it's the gift that keeps on giving. Role reversals, new emotions, etc etc are just the deal with recovery. I think that the only thing that saved me during that time period were the face to face meetings, using the phone, and getting a sponsor. That at least gave me a place to turn rather than RAH (RABF at the time). So far - it all sounds pretty normal....which remember, is only a setting on the washing machine.

Love! Donna
so just to prove to you that even those of us who have been in recovery have one of those days - I too had an ugly codi moment today.... I knew I should drop something but damn it - I was right and I was going to hammer home my point even though I know doing so drives my husband bonkers...And hammer away did..... And oscar winning performance I gave...Then I committed to myself to bring some socks to my office to stuff in my mouth.... And I do not even have an active addict in my life..... It happens to all of us.....
But here is the difference.... I knew I did it. I apologized to my husband and I took a 10 minute break at work to figure out why I had such a need to go after him like I did... The answer - he is pissing me off with his negative attitude about the business that we run, he made a stupid decision and instead of telling him that - I wanted to do something to really **** him off - so I decided to push his buttons. It worked... I pissed him off but I did not get the results I wanted. Of course I got the opposite results.... Did it make we feel better - sure for a second but now tomorrow I will really actually have to apologize.....
I could be beating myself up right now but really what good would it do.....I could be asking - why didn't react the way I wanted him to. But I already know the answer.... I could say - why did I do that but again I already know the answer...
And codie - here is the thing - you already know the answers to all the questions that you ask of us....you just have to be honest with yourself.... And determine when you do these things - what do you get out of them. My guess - you are checking up on him because you don't trust him....simple as that.
And again I will say - why are all the questions are about him and what he is doing? The next time you call to say hi..... Say hi - tell him about how your day is going and DO NOT ask one question about his day..... And if he does not bring it up, hang up and do not call back.... If you have to take the frying pan and smack yourself if you reach for the phone to call him back to ask questions..... Remember you can not control him...... Try to and you will continue to get the results you are experiencing now..... And seeing those results are not making you happy - why not try something different........

What everyone else said and I will add....
While backing off and letting HIM breathe, you can back off and do a little of that yourself! Geeze loueeze girl... can you go take a walk, go to a friends house, take a weekend off and go away or SOMETHING to get the BALANCE back? Hmmm???

so a funny to add to my story.... I just got into our other office this morning (after getting up at 3am to catch a 6am flight) and I find a small frying pan on my desk (I am guessing put there by my H) that says "please use

"....
It just cracked up.....I am not sure if that means if I am forgiven for my craziness but it did make me laugh....
Member
Join Date: Mar 2007
Location: Philadelphia
Posts: 518
Ahhh... codependent- I can COMPLETELY relate to you.

I need more than the 12 steps to recover. I need a bigger breakdown.

My abf is in a halfway house in Florida. He left the area and went there after a month in rehab. He has made new friends and has had to start a new life there and while I WANT to be happy for him, I find myself sometimes upset because I am back in the SAME environment that we existed in together before his decent into hell- and I am still left with frightening memories.

Ogly- brings up a good point- when I start to engage in my codie behaviors- there is a REASON behind- WHY do I do it- WHAT do I get from it?
I don't know, but even if I COULD decide what it was- THEN WHAT?!?!

I have SUCH ups and downs and truthfully HUGE steps back at times. I commend you for even acknowledging your progress.
Sometimes I get so afraid to do that simply because I'm so scared of things turning back into the hell they were.

If you have any tips on what has worked for you in terms of giving up control I'll take any pointers. I KNOW I have no control, but I do not really KNOW it on the level in which my codependency operates from (which is a scared and painful part of me.) I get frustrated CONSTANTLY telling myself it again and again.
Member
Join Date: Jun 2007
Posts: 472
I remember my father telling me "YOU MISSED A GOT CHANCE TO KEEP YOUR MOUTH SHUT". He has been living with his drug friends for 3 months now. I find I have been really ripping into ah-every time he calls or stops by. He quacks and I just have to say something like(you used that excuse last week). I cannot talk with him-he talks at me. We can talk together maybe one day and mo. and poof more lies and he is gone. I have sense about what he is doing but have asked no one any questions-just the wait and see for a while longer.

This recovery is a slow learning process-but stick with it-things are getting better! Take care of yourself.

Get some bubblewrap and stomp on it!!!!!!!!!!!!
Dearest KKAngel24 and everyone else,
A dear friend shared the following with me recently....and it has really helped!!

IT'S A NEW DAY FROM NOW UNTIL FOREVER

When he is angry – don't pay ANY attention to the words

If I feel frustrated when I am asking him about something of concern to me I may be getting blocked.

Disengage. Leave the room.

He isn't struggling to understand or to be understood is he?

Do not explain because a counterer will simply counter

Distance myself and see his immaturity for what it is

Respond with a tone of authority and firmness

Stay aware

Explaining and trying to understand DO NOT WORK

Focus on something else and do it

His wounded child is guarded by the dragon. He becomes the dragon until the child feels safe again.

Look to what is hopeful in me

Believe myself only – not his perceptions

If he says "I'm sorry" and then repeats a behavior then he has the abuse disease

Don't catch it

Come from a place which is resolved, self protective, and indignant when abuse is occurring.

He is contradicting me to gain power – to get a "score"

Don't try and understand or be understood

Don't leave my soul unguarded


SUGGESTED RESPONSES

Your behavior is inappropriate and unacceptable to me.

I won't stay around you when you behave this way

I've done nothing to cause this treatment

STOP! (hold out stop sign hand)

PLEASE LOOK AT MY LIPS

Cut it out!

SO YOU SAY….. (calmly, slowly, emphatically)

HOLD IT! I DON't EVER WANT TO HEAR THAT KIND OF TALK FROM YOU!

AHA! SO "THAT'S" WHAT YOU BELIEVE. ……I SEE!

I don't want to talk about it.

I'll get back to you later.

LOOK AT ME

Stop diverting me.

I think you know better than that. Remember whom you're talking to

Don't talk to me like that

Stop judging me

Cut out the criticism

Enough of that

I don't accept that.

Please keep your comments to yourself.

I CERTAINLY DON'T FEEL SUPPORTED WHEN I HEAR THAT KIND OF TALK

I'D RATHER NOT BE HEARING THIS FROM YOU.

I'VE HEARD ALL I WANT TO HEAR FROM YOU

I don't like your attitude.

That felt like a low blow

I'M DEFINITELY NOT HAVING ANY FUN WITH YOU

STOP THAT! DON'T EVER EVER CALL ME NAMES.

I don't want to hear any name calling in this home anymore.

I don't believe you and I don't want it to happen again.

HOLD IT

What??????





DAILY AFFIRMATIONS

I can trust my own feelings and perceptions.

I am not to blame for being verbally abused.

I AM NOT THE CAUSE OF ANOTHER'S IRRITATION, ANGER, OR RAGE.

I DESERVE FREEDOM FROM MENTAL ANGUISH.

I can say no to what I do not like or want.

I DO NOT HAVE TO TAKE IT.

I am an important human being.

I am a worthwhile person.
CodeI -

I couldn't attach anything so I am cutting and pasting. Hope that you are feeling better! Donna

I DESERVE TO BE TREATED WITH RESPECT

I have power over my own life.

I can use my power to take good care of myself.

I CAN DECIDE FOR MYSELF WHAT IS BEST FOR ME>

I am worth working for and changing for.

I deserve to make my own life safe and happy.

I CAN COUNT ON MY CREATIVITY AND RESOURCEFULNESS.
__________________
once again....thank you all for your support! today has been much better!! I love the suggestion about just calling to say hi and then proceeding to talk about my day......forget asking him questions....talk about me for a change. It's amazing how we lose sight of ourselves in all of this drama, you know?? Thank you all once again!!! Much Love!!!!
Currently Active Users Viewing this Thread: 1
(0 members and 1 guests)

Posting Rules
You may not post new threads
You may not post replies
You may not post attachments
You may not edit your posts
---
HTML code is Off
---