AS finally has a spot in rehab!
AS finally has a spot in rehab!
---
Well, after jumping through hoops, my son finally got back into rehab. He will go next Thursday. They made him answer several sets of questions since he had previously blown them off twice. They wanted to make sure he was serious. I'm still not sure, but hoping for the best. He has been pretty good during this time of waiting....keeping curfew, not using (at least I don't think he has), being pleasant to be around. I am so happy he is going back,and I'm so sad at the same time.

This is his fifth time in rehab and he's only17. He will miss his senior year in high school as he is going to a sober recovery house when he gets out of rehab... No senior pictures, no prom, no graduation. I guess I'm mourning what could have been. I keep telling myself, his path is different than yours, but it doesn't make it less important. As a high school teacher though who works with seniors, it just makes me sad when I see them excited about these normal milestones. He will get his GEd, so he says. I'm grateful he's alive, and I'm grateful he is going back. I'm just being a moper tonight i guess. Anyway, thanks for the support and prayers. Life does go on, doesn't it?
krhea
We have to grieve, grieve the loss of our expectations for our child. The prom is insignificant compared to his recovery. My son went to prom, played all the h.s. sports, girlfriend was a cheerleader, got his diploma,accepted at college. Then kicked out of Univers. and addict every since. My expectations now are very simple:
stay alive, stop being estranged and get sober. Are kids have their own jounery that is incomprehensible to us, yet it is what it is. It sounds like your son is headed just where he needs to be going on Thurs. so that's a good thing.
I too spent yrs. working with teens. How ironic for us. We have helped so many kids realize their potential and yet our own kids have made deals with the devil.
I am rambling here...as odd as it seems can you be glad and find some satisfaction that your son is headed just in the dir. he needs to go?
I have similar feelings of grief whenever I see kids my daughter's age doing well in college. Even though she graduated from high school, she never made it far in college. Addiction stole her shortly after high school. I am sorry for your pain, and I pray your son gets it this time. I believe that young people who have been through active addiction and find and work recovery are special people. People who are made stronger because of what they have been through. Prayers that your son gets what he needs this time. Hugs, Marle
it has got to be hard on you.i am sorry he is doing the things he is doing but hopefully he will get it right.it hurts us when our children do not do the right things.i am praying for him & for you.hang in there,take care of you & know we r here for you.(((krhea)))
I think it's perfectly normal to grieve for what has been lost. I hope that this time he is able to find the strength to give sobriety a chance, and then who knows what is possible!!!

Take care,
Bets
My daughter quit school at 16(broke my heart). She worked and did pretty much what she wanted until she was 21. She got pregnant, went back to school and got her Ged, just days before she gave birth to a beautiful redheaded baby girl.
She's starting Community College on Aug. 23. She wants to give her baby the best life possible.
I guess what I'm trying to say, is sometimes they want the same things we want for them. It just takes them longer to realize it.
____________________
Trish
Member
Join Date: Sep 2005
Location: homebased
Posts: 408
For what it's worth...

my son went to his prom, tells me (now) that he doesn't recall a moment of it....

I am so blown away by these "confessions"...
what was wrong with me!!??
I was actually taking pictures!...how could I have been so clueless??


anyway....I am glad your son will go to a sober house after rehab.....short rehab stays don't (usually) offer enough recovery time...

I keep you and all those suffering from addiction in my prayers
Member
Join Date: Feb 2007
Location: Texarkana, Texas
Posts: 585
I am happy for you and your son that he got into rehab. Hopefully he will be successful this time. For what it's worth, I too have a GED instead of a high school diploma, but I went on to college anyway and graduated with a BS in Biology. He can still have a chance at education after GED if he choses.
my as did the same thing. went to prom, graduated from h.s. then no sooner did he graduate is when he experimentation with drugs started. i had no clue until he reached 20. now at 22 he's trying to start a new life and i hope to god he succeeds. i pray that your son does too.
Member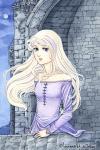 Join Date: Jun 2007
Location: My House
Posts: 1,122
khrea,
I am so excited that he finally has a spot! How wonderful!
If it makes you feel any better, I was homeschooled through high school, mainy because of anxiety issues. I can relate to what you're saying about him not having a senior year. I grieved for a long time over the fact that I never had those things. But, like others have said before me, he can still get a GED and go on. I have a GED, and I am now a high school teacher. If I can overcome missing out on high school, then I know he can.
Besides, chances are that he's relieved on some levels that he won't be there to be tempted by some of his using friends that he may have known from school. He'll make new friends while he is recovering, and he'll realize that he is better off away from the crowds he knew before, where ever the older crowd may be.
*hugs and prayers to both of you*

Member
Join Date: Oct 2006
Location: tn
Posts: 663
Khrea
I am also glad your son as a spot in rehab and house after that. It is sad that the plans we expect to happen with our children usually aren't the ones they actually experience. We always want the best for them; but most of the time those plans don't work out. I think each of our children have their own path that they will follow. We may never understand it, and if we try it might drive us crazy. All of the hows and whys I know have eaten away at my sanity (then I learned to stop asking all of those whys).
All of us have our own paths to follow (even us parents) and we just accept that all things will work out for the best.
Again, I am so glad he wants to go back into rehab. I am praying that this time will be the big difference in his life. Sending hugs your way.
Terri
Member
Join Date: Apr 2007
Location: dallas texas
Posts: 1,629
I pray this is his time. I have met several who after 3-4 rehabs finally got it. If he is still there awaiting a place, that's a great start. You and your son are in my prayers.
blessings,
susan
Khrea
I Have Had The Greif, My Oldest Son Did All The Right Things, He Is Doing Wonderful In College And Will Graduate In December(thank God). We All Want Our Children To Experience The Great Things In Life. Im Like Spiritual Seeker Now, With My As, I Wish Him Health, Sobriety And Some Sort Of Normal Relationship With Us. Ive Summed Up My Expectations For Him To Him By Saying "if You Can Do Something In Life You Love And It Keeps The Rent Paid Then Your Successful. I Have One More Son Younger Than He, Im Keeping My Fingers Crossed As He Is Just 17. So Far, So Good. My Expectations For Him Right Now Are High. However, Ive Learned My Expectations Have Very Little To Do With THE Reality That Are Thier Lives.
Currently Active Users Viewing this Thread: 1
(0 members and 1 guests)

Posting Rules
You may not post new threads
You may not post replies
You may not post attachments
You may not edit your posts
---
HTML code is Off
---