Positive things
Member
Join Date: Nov 2002
Location: Bristol TN/VA
Posts: 12,262
I have a peaceful home, shared with a peaceful and loving hubby.
I have the medications that keep my health up.
I have feelings of contentment and satisfaction.
I have great books to read that foster my growth and evolution.
I have this laptop that is an essential part of my life.


Getting to know myself better, to forgive myself for my shortcomings and for the first time think about positive attributes has helped too. Caring for myself...trying to be healthy and making the time for physical activity because it really helps elevate my mood....As I feel better about myself, as I refuse to feel a victim, I project something that is positive and I've found that truly does attract positive in return... (Makes sense...I know I prefer to be around positive people...the chronic downer or the chronic complainer gets old rather fast) That helped me to project the feeling of love that I do feel generally and not be so afraid of rejection, loss or what other people think. I know I have to keep working at this and it doesn't always stick, but for today I do love life and the people in the world and I am so grateful for the program and everyone here.
Member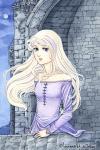 Join Date: Jun 2007
Location: My House
Posts: 1,122
I have already posted in this thread, but I need to do it again...
positives for the moment:
-I am on here typing, instead of binging
-My cat loves me

-I have inlaws who care enough about my hubby and I to give us a roof over our heads in the interim between our apartment and the house closing
-I have decent credit for a 24 yr old
-RAS is still going strong
-I am learning how to regain my sanity, piece by piece
Currently Active Users Viewing this Thread: 1
(0 members and 1 guests)

Posting Rules
You may not post new threads
You may not post replies
You may not post attachments
You may not edit your posts
---
HTML code is Off
---