compromise or controlling?
compromise or controlling?
---
Thanks everyone for the replies about the checking account.......................

I've considered it and have come up with 2 things and really really want some imput before I talk to AH...............

I agree with everyone that it is best for my protection that I dont put my name on any account with him................

so I have 2 thoughts...........

1. He could direct deposit his check into my account then tell me what he wants transfered and I transfer that amount for him as he indicates...................this way if.........NOT having all the money in his immediate access is really his concern this would remove that issue .....plus I dont have to look at the records for his account.............just know he had X amount of money and the rest is up to him................plus I would know automatically what the check was for and would not have to question or wonder or speculate if he told me the truth each week............thus elimating some of the worry

2. He could just keep his money deposited into his own account each week and send home what he wants.............but this will not address his concerns about the money and would require more trust on my part.......

SOOOOO..............which option......is better? Or less involved and controlling?
Option 1 seems best to me, but it seems controlling to a degree so any imput would be great THANKS!
Member

Join Date: Mar 2006
Location: my own little world
Posts: 9,071
I think option 1, has you babysitting as well as opens up a whole possibility for argument on one of his low moments.

Option 2, gives him the responsibility and if he succeeds will give him something to be proud of (during the months my AH was responsible with money he was very happy that he finally could be) yes it gives you more trust, but also lets you know where he's at and if he could do it.

Those are just my opinions.

Now one more thought, is it possible he could predate checks for you to get the bill money as it gets deposited?
Member
Join Date: Aug 2005
Location: Central Valley
Posts: 51
Lies,
Don't know the background, but if you are paying the bills, etc.. I would go for option 1. That way you are secure in that the necessities are taken care of and eliminate some of your worry. I was a typical "codie" and also checked to see where my exAH spent from his account (all cash withdrawals..DUH)! Hopefully your situation is better and you are not as nuts as I was!!
Hugs,
Susie
Member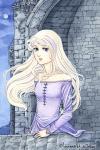 Join Date: Jun 2007
Location: My House
Posts: 1,122
I don't know the full situation, but maybe you could talk to him and see which way he would prefer? I mean, I don't know that you can really force him to direct deposit the checks to you anyway... plus he would have access to your account number from the voided check you would have to turn in for the account, which may cause a problem.

Take me with a grain of salt though, because my addict is not a spouse, it's my sister, so I'm fortunate enough to not have to make some of those types of decisions.

*hugs and prayers your way*
Or However You Spell It....
Join Date: Sep 2005
Location: Safe
Posts: 4,264
Option 2 makes him more responsible for himself and will also be an action you can observe to see in a way how he really is doing with his recovery. Remember.....actions, not words. If he were to blow his entire paycheck without giving you a thought.............then there you go.
Or However You Spell It....
Join Date: Sep 2005
Location: Safe
Posts: 4,264
Member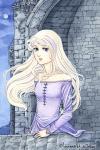 Join Date: Jun 2007
Location: My House
Posts: 1,122
I agree with the idea of predated checks too... the only thing is that if you do that, make sure you cash them at his bank instead of depositing them in your account so you don't have a bunch of bad check fees!
1 sounds like a bad idea to me... puts you in the position of mommy or babysitter. Either he is a grown up and acts like one... or he is not. If not, then your options become harder... but they would anyway.
thanks everyone for the replies...........

Heres the thing
I dont want to be in a position to be warden, snoop or investigator.....and dont want to put myself at risk being on an account with him............cons of option 1

I dont want resentment or for either of us to feel I am his mother -----with option 2

so basically tonight.............when we spoke I told him I am not comfortable with his initial suggestion, that I came up with 2 other options and wanted him to consider and see if theres an option 3 or 4...........that I want to make sure that whatever the choice is that it needs to be conducive to each of our recoveries..............

asked him to not make a decision yet, to talk to his therapist and others in his group program........and then we can talk about it again.........

he agreed and also said he thought that his initial thought was that option 1 would work best...........but hes think about it .............

he's always direct deposited his checks into the household account...............before the initial relapse and even after when I removed him from the account.........he gave me Power of Attorney along time ago.......so I didnt need his consent I could close or remove him without him there so it wasn't a problem...........anyhow before the relapse he had access to our accounts but after................he no longer did and still he direct depositied his checks into our account..........then with the business.........all funds go into business account anyway.............

I just dont want to say ........its your check you deal with it..........if hes saying it is a trigger for him
but I also dont want to be mommy or snoop and I dont want him to resent me.........because even if its something he wants sometimes if his addictive thinking kicks in then he seems resentful..........

so basically the choice is his...........and if it will not put me in a bad position I'll do my best to compromise..........I'll be interested in the therapists opinion
Thanks again everyone
Currently Active Users Viewing this Thread: 1
(0 members and 1 guests)

Posting Rules
You may not post new threads
You may not post replies
You may not post attachments
You may not edit your posts
---
HTML code is Off
---