OT - an x-husband that will NOT go away
OT - an x-husband that will NOT go away
---
I got married to an idiot when I was 20 yrs. old...got divorced two years later after I found out he was still "dating" other women. Hubby and I got married on the same day he remarried. Now he's spoiling SS's grad party...his daughter is getting married the same day and the bass player from hubby's band is going to THAT party. I wanted the band to play at grad's party.
The idiot lives right next to my parents, and continually ruins everything I plan. Aren't x-husband's supposed to just disappear into the sunset?
Sorry, venting...I really hate this man and obviously the universe won't let me let go.
help!
treat him like a big ole pothole in the road and drive around it!- Anvilhead
Perfect!
Not only do ya have an 2xing ex, but a double crossing bass player, too.
I got nuttin'.
Keep smilin'. Somethin' will turn up.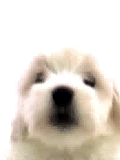 Currently Active Users Viewing this Thread: 1
(0 members and 1 guests)

Posting Rules
You may not post new threads
You may not post replies
You may not post attachments
You may not edit your posts
---
HTML code is Off
---