ready to throw in the towel
Dixied
---
If I were you Dixied, I wouldn't take seeing that book to heart. If it would make you feel better, maybe you should get a copy and read it. Quite possibly the title may fool you. You know how when we post we find a caption that will really catch the group's eye? Well, maybe this book is the same thing.

In any event, the main thing that we want as parents is to have our children clean, sober able to function in society and most of all we want them to be happy and properous.

Quite frankly, I wouldn't care what my son read as long as he was clean!

You son loves you just as I'm sure my son loves me. Even if my son didn't love me, I swear I would still be happy that he was clean! It's enough that I love him.

Hugs, Devastated
Dixied==I feel the same as you-I go over and over in my head sometimes wondering what I did wrong-til I make myself crazy! Logically I know I did all I could--I did the best I could.Plus more than most parents would do.I can see why that hurt you.Sometimes my son isn't close to me like he used to be(as a mother)he is in 7th month of recovery. I would love for someone to say to me just once--''wow you were a great mother'' don't know why I need that validation-because I know I was/am.
What gets me now is the damage control.All the hurt he left behind-all the friends I lost and he did as well-big changes-I hear other parents talk about their kids and I want to be happy for them-but I still cringe. I had hoped by now he would be married and have children-some kind of steady lifestyle.

In the end I always come to the same conclusion--I am happy he is sober and in recovery--I am happy he is ALIVE--this time last year I thought for sure I would be planning his funeral.He is alive--what more could I ask for?
I hope this makes sense to someone.
Member
Join Date: Feb 2006
Location: in the south
Posts: 219
sunflower,

thank you for your kindness. I value knowing that someone understsnds out there. I am thankful he is in recovery but if truth be told there is still a lot of unaddressed hurt lingering........maybe in time..........fonfly, dixie
I can certianly understand how you feel. My children have blamed me for all their crimes and every thing BAD they ever did. It was all because of me.
Hmmmph!
Addicts are always blaming others for their being like they are. There comes a time when they need to become responsible adults and stop blaming others. This is what the program teaches.
In his heart of hearts, he loves you. He just doesn't know how to deal with left over anger and resentments.
Member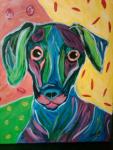 Join Date: May 2005
Posts: 1,688
Dixied - I just wrote a whole page reply and the whole dang thing disappeared. I'm crushed! I'll try to recoup it later - just wanted to let you know that I feel so much compassion for what you are going through and understand how difficult it must be. Lots of love, Donna
Currently Active Users Viewing this Thread: 1
(0 members and 1 guests)

Posting Rules
You may not post new threads
You may not post replies
You may not post attachments
You may not edit your posts
---
HTML code is Off
---