A spoon
Member
Join Date: Mar 2007
Location: charlotte,NC
Posts: 111
A spoon
---
I just posted this on my blog, so excuse me for the cut and paste. I don't have the heart to repeat it.

He called me a few minutes ago and asked me to bring him a few things. First, he wanted a pair of shorts, and also his sketch pad, a soda, and something to eat. He made a big deal, however, about how I wasn't supposed to look in the shorts and I wasn't supposed to look in the sketch pad because there is some wonderful secret surprise that would be spoiled if I looked.

I was immediately skeptical, and I said, "Is this something that I would be pissed off if I knew what it was?" And he responded, "No. It's really good, and you'll be excited tonight when you see."

I told him that I wasn't sure, and that if there was something that I wouldn't like, he shouldn't ask me to bring it for him. He assured me that it was all ok, and so I agreed.

I couldn't find the shorts, and I had to dig around in his drawer to find them. They were buried underneath some t-shirts, and when I found them, I saw the top of a spoon sticking out of the pocket. I pulled it out, and it was burned on the bottom.

For those of you not in the know about junky accoutrements, it's one of the essential components of any good junky collection.

Also in the shorts was the plastic wrapper from a syringe and a bloody paper towel.

He was first pissed off that I looked in the shorts and refused to believe that the top of the spoon was sticking out of the pocket. I am pissed that I'd begun to engage in this ****--there's no reason why I should be able to look in his shorts. It's not as if he has bought something that he would have hidden there. He has no money. There's no great surprise...no special thing.

And how dare he attack my honesty? I'm not the liar here.

He then swore that these things do not belong to him. He says they belong to his little ******** junky friend, the one who was always accompanying him during the week of insanity prior to my finding his needles, when he'd come to my work and take my ATM card, withdraw some outrageous amount of money to purchase something that was an outrageous lie. This kid's parents just sent him to rehab, and my husband says he helped him hook up one last time before leaving.

I don't believe him. It all makes too much sense to believe him. His fits of petulance and outrage and feeling like a victim, which of course I'd been excusing for him and blaming myself for, all fit too properly into his psychological profile when he's been using. I was out of town for the weekend.

And why should I believe him?

And even if his story is true, I can't imagine why he would do any of these things that seem so unconscionably stupid. There is no reason why he should be ******* with his Mexican heroin dealer any more. There is no reason to be around heroin, ever, and particularly right now. There is no reason to bring the **** home--if its his works or someone else's, why bring it into the house for me to see?

And WHY ask me to bring it to him?

He must know that transporting class A narcotic paraphernalia counts as a thing that I wouldn't want to do.

I want this **** out of my life. I don't want to fear his death, fear he's going to steal from me, feel a constant need to separate myself from him because I'm afraid of the consequences of being too close.

As soon as it seems like things are going to be ok, there is always this ****. Last night was nice. I built him a website for his artwork. He cleaned the kitchen. We enjoyed each other.

And then today, this...

And I had such great plans for myself for today. I was going to clean the house, get a haircut, go to a meeting. All I want to do now is take a Seroquel and sleep.

I think I'm going to take a Seroquel and sleep. I'll sleep until it's time for a meeting.
What I am wondering is why he is not a big enough boy to have packed that stuff himself so that he did not have to ask you to bring them. I don't believe that he did not know what was in the shorts. I can't imagine a good junky not knowing where his accroutements are. Maybe it is possible to forget. Who knows. Anyway my point being maybe it is time for you to let him take care of his own stuff. That includes lunch, sodas, clothes and drug paraphenalia. I hope that you don't think that I am being tough. It is just I know how much it hurts when you find things that you don't want to find. Hugs, Marle
sorry that you are going through all of this is. addicts most of the time is only thinking about themselves and how they can continue their drug use. being a recovering addict i can say that i don't know any addict who wants to keep someone elses drug parphanalia, just don't happen that often. you are do have a right to feel the way you feel, maybe its time to set some boundaries and make them ones that you can stick to, you deserve to live in safety. you traveling with his tools or having them in your home is very dangerous to you. maybe it time for you to really that a closer look at what you want your life to be like with or without him, he won't stop until he's ready and i find that it is so hard to believe anything that addicts say, what they do is what counts. most recovering addict don't practice hanging around anything that has anything to do with drugs, either. i pray that your boyfriend finds his way soon. keeping you and yours in my prayers.
Member

Join Date: Dec 2006
Location: Stumbling toward happiness
Posts: 4,706
I found a bent spoon in the silverware drawer the other day and it brought back alllll of these memories. I associate bent-to-order spoons with my heroin-addicted sister, when I would always find them in strange places. (and no, Mr. GL isn't a junky...he passes out at the sight of needles...)

So sorry you're going through this right now. I can't blame you a bit. I'd be way beyond furious at this point. Sleeping and a meeting sounds like just what the doctor ordered. So to speak.

And btw I don't believe that **** for one single second. "That stuff wasn't mine" is one of the classic, all-time, top-10 addict lies of all time (it made our list here on the forum several times, and we all looked at each other and said, "you too????" wow!! there's this great collection of drug paraphernalia that Doesn't Belong To Our Addicts floating around out there in the air...)

Take care of yourself, junkyswife. Do what you can for yourself. You know you can't do it for him...you can only protect your own happiness.

Strength,
GL
That a load of cr*p, and why would you even consider bringing him anything.

He is doing what addicts do, lie and manipulate.

Don't let him drag you down anymore than he already has.

Go to that meeting, detach from him...it is your only salvation.
Member
Join Date: Feb 2007
Location: Texarkana, Texas
Posts: 585
The things addicts say....OMG....Like they think that we would believe that???
You are lucky you didn't find an open syringe and accidentally stick yourself.
Also, sounds like to me that in some weird way he wanted you to find that stuff? Or why else would he have wanted you to bring the shorts? That is just plain strange.
Member
Join Date: Mar 2007
Location: charlotte,NC
Posts: 111
Yeah...I don't know what that was about.

At my meeting, one woman pointed out something to me that I thought was really helpful. I was upset, and saying I didn't know what I was supposed to do now.

She said that it was a great breakthrough for herself the day she realized she didn't have to do anything. She didn't have to scream, to say he had to go to rehab, to leave, to stay--nothing. She could just go on about her day, taking care of herself, and doing the best she could.

All I have done is to tell my husband that I won't nurse him through withdrawal again, and that if he is using, we probably won't be together much longer. I also told him that it really hurt me that he lied to me and involved me in something that he knew I didn't want to be involved in. I said all of this very calmly, very respectfully, and then I gave him a kiss and went to bed.

And now, I'm having a good day and getting my house cleaned. It's not perfect, and this life isn't exactly what I want, but today is ok, and that's all I can ask for.
I think I would be grateful that it was a spoon and not a used needle sticking out of the shorts. And the bloody paper towel would also give me cause for concern.

I don't think I'd handle any of his things again, but then that's me. I would be scared to death of what HIS addiction could do to ME.

Food for thought. Sending my prayers because it's not a nice place that you are at right now.

Hugs
everything is already ok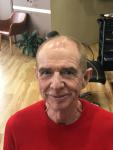 Join Date: May 2005
Location: Melbourne Victoria Australia
Posts: 19,409
I wouldn't belive him, he is lying and the rubbish about not knowing the spoon... he just fogot it and is too lazy to get it himself, thats me when I was using. Also I agree with Ann's post.

Kevin
Currently Active Users Viewing this Thread: 1
(0 members and 1 guests)

Posting Rules
You may not post new threads
You may not post replies
You may not post attachments
You may not edit your posts
---
HTML code is Off
---