what to do???
Member
Join Date: Mar 2007
Location: Quinlan, TX
Posts: 73

what to do???
---
Today is one of them real confusing days. My AH is kinda acting right. By that I mean,He isn't getting messed up to the point he is nodding out, or falling to the ground. Although, he is taking pain pills. One of the people he buys pills from even called at 6:15 am. this morning. I didn't say anything, I wanted to but it doesn't do me any good. His excuse is he has to have pills to go to work. and if he doesn't have them he WONT work. I know of 2 days in maybe 3 years he went to work without them. Thats one of the reason I say he won't stop cause he keeps saying he cant function without them (pain pills).

I really need some help. on how to stay strong and focused on what I need to do for me and our girls. Its so hard when he is acting right. But ,when I am with him I feel like I am just waiting for the next thing. Cause thats what it has been. He tells me I must not have understood our vows. And he even has me wondering that myself. But, I know god couldnt want this for us. I know I am not perfect. None of us are. But, am I wrong for still wanting to leave. He has told me he will quit. I have also heard that a million times before. He told me I shoould want to help him. And to be honest I don't think I can. I used to but , not anymore.

If anyone has any advice please send it my way..
hugs
If this was your daughter coming to you and saying, Mama, I've given everything to him and sacrificed all my dreams for him and he is telling me that is not enough...

What would you say?

Marriage is not a prison... or a one-sided contract. It is a commitment by TWO people to give 100 percent EACH.

You do not have divorce in order to separate. It does not have to be all or nothing... unless that is what HE wants. It is possible to move out, to have a separate life and to live fully and completely while he figures out whether and how he wants to be sober.

I could not do detatchment from my kids until I got into Alanon. They gave me the support I needed and also some fresh ideas and perspective - like not divorcing, yet not sacrificing a life to addiction (that concept was new to me).

You deserve a good life. Your girls deserve a good life. You don't have to earn it. You don't have to sacrifice your happiness for it. Goodness and love and light belong to you ... RIGHT NOW. You only have to reach out and take it.

(((hugs))))
do not feel guilty because of the way you feel.there is nothing you can do about his using. do what u can for you & your daughters.take care of you & by doing so you can let go of HIS problem. maybe try some f.t.f meetings. i am glad u r with us.keep coming back & let us know how it is going. prayers for you & your family.
Hi Wayconfused.
I Am Going Through The Same Thing. Except For My Hubby Has Quit, So I Think, His Pills. He Is Doing Great. But I Am Not. I Still Think About The Things We've Lost Because Of Him, The Money That Was Wasted, The Love That Was Pushed Aside For His Pills, The Mean Hatred Things That Were Said To Me. I Can't Seem To Get Past Those Things, But He Has. And That Is What Is Holding Me Back From Seperation. Is He Is Better And Doing Well, So Shouldn't I??!!

Many Hugs And Prayers To You And Your Family.
sorry i wrote this long post and then lost it. i thought i was suppose to stay too, marriage vows, was my excuse. you are doing nothing wrong. if you want to go, then it maybe time to go. your ah seems to be manipulating you using your vows as an excuse, i think you are right, god would not approve of you being with anyone who is making you unhappy or sick. you have a right to happiness, even if its alone with your kids,. i thought like this and ended up being crazy and 20 yrs older. it only got worse. if you want to go, go, try a few alanon and naranon meetings, may help to gain some kind of balance. maybe its time for you to stop and take care of you and your kids for a chance and give him time to take care of himself or get sick of trying, maybe he'll seek help. don't have to be forever, just for awhile. your decision to make but in my opinion, you and your kids deserve a different life, and god wants you to have one. still praying for you
Member
Join Date: Apr 2007
Location: California
Posts: 6
I am in the exact same situation. My AH is addicted to pain killers. I have decided that I have to leave because I am not going to jeopordize my own recovery-- and I am everyday I stay with him. These last few days has been a total nightmare for me-- he got bit by a black widow spider and ended up in the hospital. Well, the dr. gave him vicodin and valium - 64 vic and 50 valium. They were gone in 2 days. He was slurring his words- dozing off- it was embarrassing!!! He was looking up symptoms on the internet so that he could keep calling the dr. and let him know what was happening-- even though he was totally fine!
Well, last night was the first time in a few days that he was normal again. I was fooled for a brief moment because he told me that he was never touching pills again. He was quitting and he was so sorry for hurting me. He was even crying and telling me he didn't want me to leave.
Then he asked me for $50 for his lunches for 2 weeks. I argued with him that I would just give him lunch money every morning, but he insisted on the $50.00. He took off to get something to drink and when I checked his wallet later there was no money left. I asked him how much he had left after his drink and he said $43. Well, it wasn't there.
I know what you are going through. But, we can't help them if they don't want to help themselves. My husband is constantly manipulating me and making me feel sorry for him. He tells me it's okay if I leave because everyone leaves him. He tells me if I leave he will quit his job. He has even said that he doesn't want to live if I'm not with him. Right now I am trying to distance myself from all that because I know it's not him talking. It's his addiction. Try to stay focused on yourself and your kids and what is best for them!!!!!!!!!
hello,
I can't add to what has been shared- you received excellent replies already. I can offer you my support and encouragement. You deserve better than this and there is hope to be found. I hope you will try some f2f meetings and please keep posting here. You are not alone.
Dreamer
Join Date: Apr 2007
Location: San Diego, CA
Posts: 81
I hear ya about making excuses, my ex says that he needs to even out on his meds that are helping him off his vicodin, coke and crack addiction before he can get a real job- he's thinking already after one month of near sobriety to go back to selling drugs. Sad, I just want to shake him and tell him to grow up and be a man when he says he doesn't want to grow up at the age of 30. What is it with this generation of guys that are so scared to be real men??!!
Member
Join Date: Mar 2007
Location: Quinlan, TX
Posts: 73
thank you all. You all give me strength. I know none of this happened over night and it won't stop over night. I know I have to leave. Its just hard to face life I guess. My oldest daughter (17) just had a baby. he was born premature 1 lb 11 ozs. Now he weighs 2 lbs 14oz. so he is still in the hospital. But , he will be coming home soon. And I refuse to bring a baby (mine or not) there. It is bad enough that my children have seen these things I dont want to start it with my grandchildren.
I read alot of post on here. I thank god he led me to this board. I am trying to find a meeting place around here. so far all I have been able to find is AA meetings. But , I am going to keep looking. If anyone around here knows of one please let me know...
HUGS TO ALL
wayconfused
Member
Join Date: Jan 2007
Location: somewher
Posts: 259
im sorry for al l the pain.. iknow it hurts alot alot alot....
i hope things will get beter for u and do what is good for u.
im in the same boat,, confused too.
congartulation on your grandchild! even small babies grow to be big.!! and very smart lol//!!
hugs for u
everything is already ok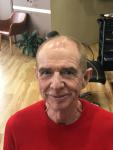 Join Date: May 2005
Location: Melbourne Victoria Australia
Posts: 19,409
you got excellent loving and great advice. For me taking the advice of others even when I could not see it was good advice, was let letting God and members carry me when I could not walk any longer.

Thinking of you (((((way))))).

Kevin
Boy I am sorry your going through this. I was addicted to pain pills for a couple of years. Its sad how I couldnt even get out of bed without popping a pill. They gave me energy so I thought. I never took that many but boy they lied to me. I couldnt go to work without a couple in my pocket either waking up every morning in withdrawl and couldnt wait for my pills to kick in so it would stop. He can stop he doesnt need your help to do that. I quit without my fiances help. It was up to me and how bad I wanted it. I laid on the couch for 3 days soaked with sweat and freezing 90 degrees out and I had the heat on I drove my fiance so nuts he set up shop in the attic and stayed up there lol. The diareah wasnt fun I camped out in the bathroom I think for 2 solid days. Its tough especially when u know one pill will stop it. Its like having the worst flu u have ever had. Then the no sleep for days I was a zombie. But I did it for me not for anyone else I wanted it no one could make me stop no matter how many fights we had no matter how many times he threatened to leave no matter how many times I would listen to him cry himself to sleep. Man I have tears coming down my face right now thinking about how much pain I caused. He dont need u he needs to want it for himself and no one else. The fear of the withdrawls was what kept me on the pills if I would have know they would be over in 3-4 days I would have stopped alot sooner. Stay strong and do what u have to do for u and your family. I really feel for u.
Currently Active Users Viewing this Thread: 1
(0 members and 1 guests)

Posting Rules
You may not post new threads
You may not post replies
You may not post attachments
You may not edit your posts
---
HTML code is Off
---