Dolly ...........or anyone else who wants to add advise
Dolly ...........or anyone else who wants to add advise
---
Ok Dolly, several have quoted you to me in the posts...........where you said codies jump back in at the first glimmer of hope..................

So okay, I am ready. Raedy for someone to tell me how else to do it how do you practice detachment?

I get the take care of yourself part...............protect your finances

BUT how do you get past it how do you go on day to day if your not ready to face the consequences that will come with leaving without slipping back into normal? Because normal and ok is what I want from him..........so yeah when he looks like he's doing ok I slid but how do I stop this and when will I even be able to be ok in the relationship if he keeps relapsing?

Thank you for listening and for any advise you may want to share
For me, its getting MY butt into recovery. It is working MY program. Going to MY meetings. Getting MY sponsor and working MY steps.

If I can't do it, how can I expect another to do so?


That is how it was put to me, right before I started working a program in Alanon.

(((hugs))))
Boundaries.
I know a lady from my growing up years. She never threw his butt out, she just held her boundaries firm. From 8 AM till 4PM he was a loving kind man. From 4 PM till 8AM he did what he did and her boundary had him not be in the house when he was being his night time self. He slept in the shed when he came home.
With boundaries you can keep your space at peace with what you are willing to find as acceptable behavior. Set a boundary and hold it is how you can remain ok with anything that comes your way.
i choose to do what dolly said, jumping in and out. i finally decided that i would set boundaries that i could stick to, like no bingeing. i began to seperate myself emotionally beginning with excepting the fact that relapse is so common and no matter what i did or didn't do, he was gonna do what he wanted to do anyway, i lowered my expectations to next to none and worked out a plan b, just in case i couldn't take no more and have to seperate myself physically. i began to completely focus on me, and not him. i decided that it was all about me, how i felt and how i wanted to live my life, with or without my husband.

i ended up seperated physically, but he also ended up reaching a bottom and ending up in rehab again. this time he knows that i come first and that if he wants a life with us, he has to honor the boundaries, and contnue to work on him. today his is clean and sober, i think, but if things change, i have no problem seperating myself again. today, i love me more than i love him. keeping you and yours in my prayers
You can want normal and ok with him all you want, but, if he doesn't want it...it isn't going to happen.

Detaching doesn't mean leaving the addict, some can detach and continue to live forever with an active user. I am not one of those people, I started to detach while my ex-abf was here with me, then I realized that senerio of somewhat detaching would not work for me. I needed to fly, and with him I had a broken wing, one that could not be repaired until I let him go, and put me first.

If he is not serious about his recovery, there is no future as a "we"...drugs will continue to be his first love. His DOC will be sitting in the passengers seat, and you will be sitting in the back seat, just as you are doing now. Me, I like to drive the car, don't even like being a passenger. I know where I am going and know how to get there...and only I can do that, no one else can.

My father has always said "Be like a fighter in the ring, fight fair, but protect yourself at all times."

He will always be an addict, that is his mindset, it is just a matter of whether he is active or not.

You have a choice, you can jump off the garbage truck anytime, or you can ride it all the way to the dump...this is your choice....

Deatching is not easy for a codie, we don't like thinking we are not in control,
that we don't wear a while hat and ride in on a big white horse, and save the world at large,we codies just hate to fail, but we do. Why, because we just can let go and live our own life to the fullest, after all, if we don't save the addict, who will...there is only one person that can save the addict,and you know who that is, the addict...

Look at yourself from the inside out, where do you want to be 5 years from today and how are you going to get there.

As Ever,

Dolly
everything is already ok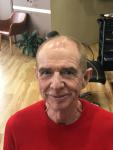 Join Date: May 2005
Location: Melbourne Victoria Australia
Posts: 19,409
yep thats cold!! I slept on the concreete floor of a parking lot on the South Coast of Englan in the winter but it was not that cold. Walked 12 miles to get there buy some dope, get out of it and then sleep on the floor!! Go figure, no wonder we call it insane.

Kevin
best yes you are proof.........and you and others here at SR give me hope.............right now I'm still not sure if its slim hope he will get better and stay out of active addiction or that I will get better and make decisions right for me.
Either way I am grateful to all of you for your imput and support.
I was on the garbage truck and I did not know it. I was riding and he was driving and all of a sudden one day he just left me there.. hanging on to the back. I didn't even KNOW it was a garbage truck, tho there had been a few whiffs that should have told me!

I drive my OWN garbage truck now and I am not going to the dump... I have cleaned that sucker up and it is filled with the budding flowers of recovery (and not a few blossoms). It smells better too. It is going where I want to go.. I have a plan and I have a future. Occaisionally I do get a little garbage but less all the time.

I could not have stayed thru the ride to the dump and I am not going there anyway.. not my destination.

There are those who can get on and off the truck repeatedly. I am not that person. I really don't have nearly enough patience and my life is way too short for even a little ride to the dump.
I learned in recovery to accept reality and give up how *I* wanted another person to live. I traded in that old way of faulty thinking for a new way.
How do I want to live my own best life? How do I live at peace within myself?
Happiness is an inside job, not conditional on what another does.

Detachment takes surrender, work and practice. Change the things you can for you and NOONE else. Some choose to remain with the addict through active addiction and relapses. It's not for me. As Dolly
says I too like flying free.
---
Last edited by frankie_b; 04-05-2007 at

07:51 AM

.
Currently Active Users Viewing this Thread: 1
(0 members and 1 guests)

Posting Rules
You may not post new threads
You may not post replies
You may not post attachments
You may not edit your posts
---
HTML code is Off
---