Please tell me I'm doing the right thing
Please tell me I'm doing the right thing
---
I'm sitting here waiting for the call from my daughter, at which time, I turn around call police so they can arrest her. OMG, I feel like Judas!!!

I know I'm being the codependent, should just let things progress. Legally, I'm required to do this, as a mom.....OMG it's tough. She told me yesterday that today is the day she's going to rehab. And here I'm sticking my nose in.

I guess at this point I don't have any choice, cause the police know I'm meeting her today. But I'm having all these thoughts about if perhaps she really was going to rehab....will this set her back. Because I couldn't mind my own business?

OMG, OMG
sorry you're feeling like this, but whatever happens, you are not to blame yourself. the police are looking for your daughter, because of the decisions that she made and not because you cared enough for her to file a missing person report. you are a good mom, who wanted help in protecting her child safety. how were you to know that she was ok, and maybe avoiding the police. i think that you did what a lot of parents would have done.

i think i personally would want my child to turn themselves in, rather than the police having to find them. i think that it still shows how you want to protect her. she may not understand it, but thats ok. i think that maybe somehow if you could get her to turn her self in, even if it have to be after rehab, that may help her case, may not, but you've done all you know to do.

i've had warrents before going into rehab and i went to rehab first. i kind of got help with my case just by being able to say that i had problems and that i was there to get help also was able to take letters of recommendations to court when i finally went, though sometimes this could be just an excuse for an addict to prolong dealing with legal trouble, or to better their chances in dealing with the legal issues, i've used that one too.

i pray that this all works out for you and your daughter. it may be good for you if you could step back now, and see how this pays out. maybe let her know what her options are no matter how few, and allow her to make some decisions about it. in any case, maybe you could kind of have no high expectations, its really all aout the choices that she makes for her own life. keeping all of you in my prayers
Please don't feel like you did anything wrong. Your daughter did, not you. You did what you had to legally. Hopefully this will really be a wake up call for her and she will asked help to really get into rehab. It would help her if she asks for the help, and completes the rehab and stays clean before she has to go to court. I know how you are feeling, I turned my son in for stealing. I did it to protect him from himself.
Prayers coming to you and your family.
*~10 YEARS BABY~*

Join Date: Nov 2005
Location: Hollywood
Posts: 9,369
What about taking her to rehab, dropping her off, telling her if she leaves the police have a warrant for her and she will be in jail by night.
Call the police while your at the rehab with her and tell them she's in rehab?
I think the police would rather her be in rehab than jail?? If they let her stay
you could ask them to come to the rehab and have a chat with her there also..
One of the reasons I got clean the first time was from a cop and a chat he had with me, lol. He was very cool........

Just a thought..
((((((NSW)))))))
We're here for ya, sweetie. You do what you need to do.
No guilt. If I were stronger, I think I would be able to tell the police
where my son is, just to start the process he thinks he can avoid for the
rest of his life. He has warrants in Pa., and one here now, for possession of pot. I pray that someday he turns himself in. I just can't bring myself to do it for him. That's just me. I admire your strength.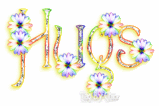 What did she do that there is a warrant for her arrest? I don't really want to know... I am asking the question for you to answer for yourself. IOW SHE did something that has consequences.

You are simply helping the consequences come out sooner rather than later. Thise consequences could, conceivabley, save her life.

I did the same thing to XABF. His consequences. I just helped them along. The first time i did this it was out of anger/revenge, not for me. This is NOT reccovery and I recognize it as a flaw in me and in my recovery.

The second time I did this it was not for anyone but me. I got the load shifted back to its rightful owner, HIM, and I feel great. His consequences are his and his alone, regardless of my input!

I know what I need to work on and I know I am fine.
(((NSW))) I also struggle with getting into the middle of my addicts' "stuff". My sponsor would tell me to pray about it and to ask for clarity around this situation. Like me, she often asks that the right path be made soooo clear that there is no mistake. Then she tells me to be "hyperaware" of what it going on.

For example - if the meeting with your daughter falls through - even because of traffic or lack of a babysitter or the car won't start - be aware that may be a way your Higher Power is letting you know where you need to be.

I like Done's idea... tell her what's going on and give her the option of being dropped at rehab.

I wish you well. (((hugs)))
NSW, If I knew that my daughter had a warrant, I would turn her in. Better jail than where she is now. But that is me and you have to do what you feel is the right thing for you. I like Miss Done's idea. Take her to rehab and let her know the scoop. That way if she runs then you have done all that you can for her. Remember your daughter has told you before that she was ready and then she just continued doing the same thing. I will say a prayer that she will end up where she needs to be. Either way you are not responsible for her decisions or her consequences. Hugs, Marle
Member
Join Date: Jan 2007
Location: somewher
Posts: 259
n s w

hugs to you!!!
please dont put any guilt on you!!!!
you just wanted to help her,,
just dont take any pain on u dont be so hard on urself!!
ur girl has to make choices ,, not you,, its her choices,,a nd ithink till she doesnt get the coisuqences from what she does,, it will be so easy for her to keep doing whatever she does....
iknow u love her alot! i pray fopr u and her and ur family and i hope things will be better!!!
GOD bless u
I was just thinking could you get yourself into trouble by taking her to rehab when you know that there is a warrant for her arrest. Your daughter probably knows that she has a warrant out for her and that is why she is calling you. Maybe the safest thing for you would be to tell her the truth when she calls. That you know about the warrant and are obligated to turn her in. Tell her to get into rehab. That may help with whatever legal consequences she may be facing, but that she has to do it herself. That way it is her choice, you have been honest with her and you give the responsiblity back to the person it belongs to--your daughter. Hugs, Marle
Thank all you guys....been thinking real hard on this, and decided, I'm going to pick her up....give her a choice....either she turns herself in...or I do....and pray she makes the right decision.

I know, that's sooo codie.....I just feel, with their drug addled brains, perhaps they just need a little push....lol.

I'm sure she thinks if she hides long enough this will all go away, just hoping she does call me today....she promised me!!!

I can't tell all of you how much you mean to me. Just venting and hearing different opinions allows me to look at the situation, a leetle clearer. And I get sooo caught up in the drama....here I am setting up a take down....lol. When all I should be doing is driving her to the police station.
Currently Active Users Viewing this Thread: 1
(0 members and 1 guests)

Posting Rules
You may not post new threads
You may not post replies
You may not post attachments
You may not edit your posts
---
HTML code is Off
---