What to do now? Help me understand
Calabash...
1st I want to congratulate you on your clean time and your dedication to the relatiionship. WTG!!!!!!

Just a thought about porn....and you can take what you want and leave the rest

Generally it is degrading to women. We are not objects nor one dimensional. But how would you feel if you found your wife hiding a behavior from you, and perhaps it was something equivalent. There is a feeling of betrayal there. Say she was having internet chats of a sexual nature with other men?! Would that bother you....especially if she was hiding it from you and you accidentally discovered it? Would you think she was entitled to her privacy in that incident. Just something to think about.

You sound like you are handling all this very well. Congrats!!!
Member
Join Date: Dec 2006
Location: South Africa
Posts: 138
Again a very valid point. In my first post I stated that if I had been walking with my HP I would never have been on that site. Before becomming seriously involved in cocaine addiction I never looked at porn. Like you state, it is pretty demeaning of women. I am also not sure why I started to look again, but Donna's point about it targeting the same brain centre as coke makes sense.

I just think I must return to examine my insanity as per step 2. This is NOT who I truly am, but who I have become through drugging. It is certainly not who I want to remain.

I am grateful that I know I must work step 2 again (sigh) and truly come to belive in a power greater than myself that can restore me to sanity.
Everytiome I think I am realy getting there, I f up again. But I am grateful I have a sponsor, a programme and message boards thaty help me. And I do now know a HP exists. So I am slowly coming to believe. Progress - not perfection
Member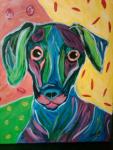 Join Date: May 2005
Posts: 1,688
Calabash -

It sounds like you have learned a lot through this experience. It's an interesting point that BigSis made about did you call your sponsor. I not only belong on this side of the street but am also in AA. My default switch needs to be "call my sponsor". I realize that I am pretty good at recognizing other people's behaviors but my own need outside opinions. My justification system will always try and first see everything my way. Addiction is an extremely selfish disease - we are self centered and self seeking.

I am really really glad that you have posted all of this. At heart, I believe that we all belong in the anon programs. If you have a relationship with a sponsor in NA or AA that immediately qualifies you for an anon program. I think that it's important for all of us to see and be reminded that even when people obtain sobriety the addiction is still alive and well. It is a daily program of reprieve. It only works if you work it. It's crazy how insidious this disease is. Take care - DOnna

PS There is a book "Craving Ecstacy" that is excellent and easy to read about how drugs affect the brain. You might be interested in it.
Currently Active Users Viewing this Thread: 1
(0 members and 1 guests)

Posting Rules
You may not post new threads
You may not post replies
You may not post attachments
You may not edit your posts
---
HTML code is Off
---