Question about poppy seeds...
Question about poppy seeds...
---
Hi everyone, this my seem like a stupid question but my AH has just told me that I cannot my favorite poppy seed chicken recipe because he is still in his out-patient rehab program and they drug test everyday. He told me that someone there said that poppy seeds show up on a drug test as cocaine.
Has anyone else heard of this?
Thanks for your help~
Leslie
Yes it is true. It can show up as traces of opiate in his system. Better to wait until there is no more drug tests, then you can make your favorite recipe. lol

Better safe than sorry.

J M H O

Love and hugs,
Member
Join Date: Oct 2006
Location: tn
Posts: 663
I agree it is true. A good friend of mine failed a drug test because her favorite morning treat were poppy seed muffins! She was so suprised when her principal (at elementary school) gave her the bad news!!
Member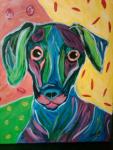 Join Date: May 2005
Posts: 1,688
I work in medicine and yes - it is true. It does come out in the opiate test. A little bit is okay but enough (say in one of the large muffins at the grocery store) is enough to turn a test.

Take care, Donna
Yes it is true. When my husband was still on daily testing he was told that even to eat them was in violation of his probation. He hated it because he loves lemon-poppyseed muffins. But yes is the answer
I shouldn't be reading this post around dinner time...That sounds so yummy

Congrats to him on his clean time and doing the next right thing. No poppy seed chicken for a bit, but a clean and sober husband sounds like a good trade off.
Currently Active Users Viewing this Thread: 1
(0 members and 1 guests)

Posting Rules
You may not post new threads
You may not post replies
You may not post attachments
You may not edit your posts
---
HTML code is Off
---