Have you watched Intervention TV?
Member
Join Date: Jan 2007
Location: Houston, Texas
Posts: 3
HBO documentary is also going to be for sale at Wal Mart for 24.99 (I think)or you can order it from hbo's website. It will be available in Spanish and will also have some companion peices to it. Rodelle press is working on an addiction workbook that I think will be nice enough for a coffee table. At some point hbo.com will have other tools on addiction-just not sure when. The premiere starts March 15th.
I've watched it and a couple things I noticed..

1. I got triggered. Watching the families, I could see again what I had been through, and it made me angry... and not just at myself, but also at my daughter. Watching the meth addict smoking her crap and telling her lies and crying and manipulating got me all fearful again about MY kids' possible relapse. It was not good for me to watch.

2. My daughter watched it one time and got so triggered by the beautiful blond loading and smoking her meth pipe that she RAN from the room... leaving me sitting there wondering if her next move would be to go out and score some drugs.

3. I agree that it makes rehab look like a silver bullet. It is just a school... an opportunity to learn about addiction and lose some of the delusions and denial. But it isn't magic and it isn't long-term.

4. Life provides intervention. I don't think the show says that very well. A family can PAY for an intervention counselor and rehab...but if they don't, life will provide it anyway. Through the courts, through the law, through the health care system. There will be a loss and consequences for continued use. It may be the loss of freedom, health and family... but with continued using, it will happen. And recovery does not REQUIRE a rehab... I've seen plenty who stop without any program, and more who use NA or AA, which are free.

Just my thoughts.
I told my husband that we have already done our intervention. We told our daughter that we love her, that she needs to find help and until she does we don't want the addiction in our lives. Not going to live in denial or enable her in any way. Basically what they do on Intervention except we are not offering an expensive rehab. That is up to her to find. Marle
Member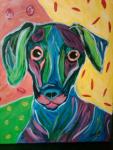 Join Date: May 2005
Posts: 1,688
hi -

just saw a commercial on A&E for the new intervention season. They said that since they started the series in 2004 that 21 of the addicts are still sober. Thought that that was interesting. I've heard good things about the HBO show but BigSis had a lot of thoughtful insights re: triggers. There are times that I am triggered by Intervention but I just do my recovery stuff.

Thanks ! Donna
My AS was actually the one who told me about the show, he watched it faithfully, I've since started watching it regularly but I see it's being moved to Friday nights now so I will probably miss it. I usually cry at some point during the show, and get discouraged when I see how many of the addicts relapse after the once in a lifetime chance they are offered. I wish it was so easy for all of our addicts to get jetted off to a private facility...not in this real world though unfortunately.
Originally Posted by
faithhopelovejr

Intevention (the show) is great! I have cried tears of joy and tears of sorrow. My AH actually used to watch it with me even during his active addiction. He never made it to watch it sober, because he relapsed right out of rehab. I hired an Interventionist. I also actually talked to Jeff Van Vonderen, who is one of the Interventionists on the show. He is a highly respected Interventionist known around the world. He returned my call on my cell phone and wanted to do the Intervention about 3 days later. At the time, it wasn't doable that soon. I was very impressed that he called. He also told me that he and all the other Interventionists that are on the show are in private practice themselves, and the producers of the show actually contact them for Interventions. He said they cut a lot out of the shows to get them into the time format that is permissable. It is advised by Interventionists that if you are considering an intervention, not to let your addict see the show. I believe if the support group sticks to their terms, then intervention is possible with a positive result. You HAVE to be willing to stick to what you say. Good luck to all. Pray.
If you don't mind me asking, what was Jeff Van Vonderen's fee for his service? Was he going to come to you? I've thought many times of doing an Intervention with my AS. (He's supposedly clean at the moment, but talks a lot about how he just can't sleep at all at night, and tells me the thing that keeps him from using the most is that he just can't go through the 'withdrawal' process again, that and his AGF is attending a methodone clinic right now and she will break up with him if he uses)..anyway, I know a relapse is no doubt just around the corner, and want to keep the Intervention possibility alive just in case. I wish I could contact the show, but AS would be onto anyone asking him to do a documentary as he is a big fan of the show.
I tape the show all the time and am addicted to it. I have gone to the web site and just wish they would include Canada in their range. I would sign my daughter up in a heartbeat. I believe they cover all the costs so it would be an opportunity that otherwise wouldn't be available.
They have also done follow ups that show that sometimes the intervention doesn't work. Anyway, just wish we had a show like that up here..

I like the show. Addiction is ugly and they dont try to sugar coat it,
or make it look glamorous. I have trouble with other shows and Hollywood
movies where the drug "culture" lookd almost appealing.
And if a cartain episode triggers me, or makes me upset, I just change the
channel.
I wish they would show a little more of "our" side of recovery. I wish they would show some of the things that the family/friends can do to help their recovery.

I believe it was last season they had a young couple - guy was heavy into drugs - the girlfriend was co-dependent, enabling, etc. He got treatment, but she refused to seek any help for herself.

To me, that was just as sad as the addict/alcoholic relapsing.

It is a tough show to watch - but it's kind of like watching our life prior to recovery on TV. Please God don't let us go back.

That's enough of a horror film for me,

Rita
Member
Join Date: May 2005
Location: Jersey
Posts: 229
I have watched it before... Now it just makes all the resentments and anger from all the BS my AH had put our family through... I seriously have to watch what I say to him after watching it, so I have stopped.

Besides... no matter how much begging, pleading and boundaires are put into place... the addict will not stop until THEY are ready...

You can lead a horse to water...
Currently Active Users Viewing this Thread: 1
(0 members and 1 guests)

Posting Rules
You may not post new threads
You may not post replies
You may not post attachments
You may not edit your posts
---
HTML code is Off
---